Imagine 30 events staff Toronto all in one place. Seems like a lot, doesn't it? Not when you're at a venue like the Rogers Centre! If you're a big fan of the Jays, you may have been at the inaugural Toronto Blue Jays Winter Fest presented by TD on Saturday, January 20.
This brand new, one-day event offer fans access to their home team like never before, featuring some player, prospects and alumni appearances, front office and coaching staff, interactive experiences, live entertainment, baseball-themed games and activations, exclusive ballpark tours and more! This is the ultimate fan experience.
Events Staff Toronto Manage Multiple, Engaging Activities at Winter Fest
What makes this event so special? Unlike the Winter Tour which is coast-to-coast, the Winter Fest is strictly for fans in Toronto and the GTA. Fans are able to participant in multiple activities, including:
Blue Jay for a Day Contracts: Become a Blue Jay for a day by signing a one-day contract with a member of our front office team!
Radar Cage: How fast can you really throw? Our radar cage will answer the question!
Baseball Simulator: Do you think you have what it takes to make it as a Blue Jays slugger? Test your swing at the baseball simulator!
Pitch in the 'Pen: Demonstrate your best two-seam fastball while you pitch like a pro in the bullpen!
Catch & Throw: Show off your accuracy and range in our Catch & Throw are.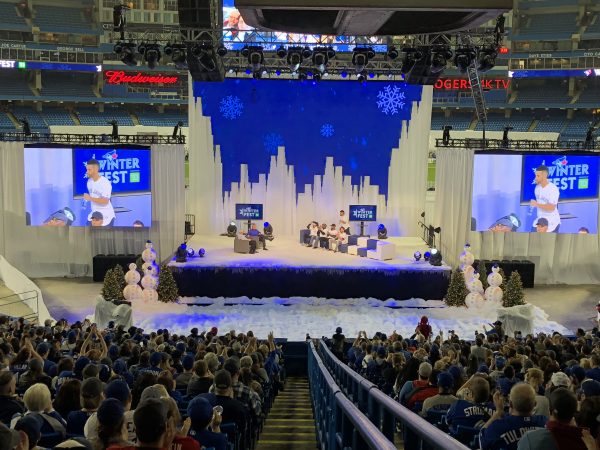 Each activity was full of excited fans, eager to get in on the action. Below are a few participant testimonials:
"I can't believe all these games are free!"
"We're having so much fun today, thank you for your help!"
"Thank you so much for guiding me to the autograph session!"
"This is the best, my kids are loving it!"
We aren't sure who had more fun – our brand ambassadors or the participants! Because we had such a large team onsite, one experienced Event Manager was responsible for managing the entire group. Although it may seem like a difficult task, managing events staff Toronto is possible by utilizing these…
4 Tips for Managing Large Teams!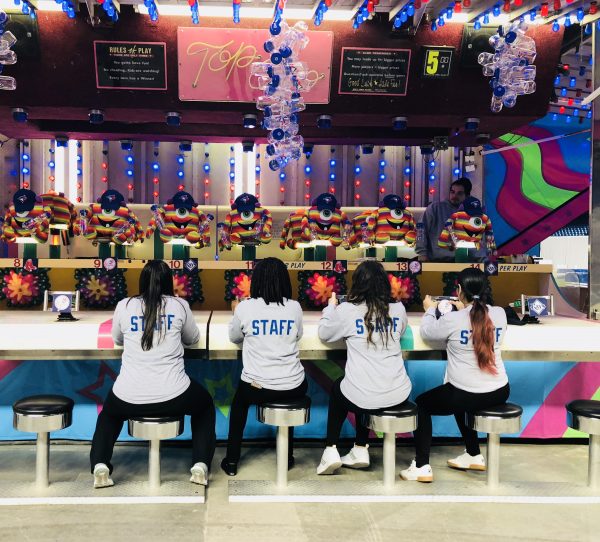 Managing 30+ events staff Toronto isn't an easy task, even when you've got an amazing team. Below are 4 tips to decrease stress and increase efficiency while managing a large quantity of staff.
Train staff on all aspects of the activation. As mentioned earlier, there were dozens of activities for fans at Winter Fest. Although we assigned 1-2 staff per activity, all team members were trained and had basic knowledge of all activities. This way, team members are flexible and can assist with all aspects of the event, not only what they are initially assigned.
Always have floaters. Floaters are staff that can step in at any time for assistance or breaks as required. For example, if there are 10 stations that require 1 staff per station, hire 12-13 staff in total to manage break relief so no station is unattended.
Designated onsite training prior to the event. This is crucial for all large scale programs for consistency and efficiency. By hosting a training session, all staff receive the same information, are able to meet their colleagues prior to event day, and ask questions.
Thank your team. With any event, we like to thank each team member individually and point out how they excelled onsite, and if there is any room for improvement. This is especially important with large teams so all staff know they are valued and were not lost in the crowd.
These 4 tips will ensure your team is performing to the best of their ability in a positive environment. Are you looking to hire a large group of events staff to assist with your event? Contact Tigris today! We operate nationwide across Canada and have recently expanded into the United Sates. If you're looking for a quick quote, please click the button below. If your event requires logistics and is more complex than events staff Toronto, please give us a call at 1.844.4TIGRIS. Regardless of the scope of your needs, we have the right people to bring your event to life!