Have you typed 'event management agency Toronto' into Google before? What were you hoping to achieve through this search? Most of the time our clients come to us, they aren't aware of all the services we provide. Actually, they aren't aware of all the services they will need for their events! There are so many tiny factors to consider when planning an event, and this all depends on the specific type of event you're planning.
From conferences to festivals, each event requires special attention and the right people to execute your vision. Currently, we are in the midst of planning and staffing Grace Foods summer sales and sampling initiatives. We've been working alongside Grace Foods since 2015 to supply teams of dynamic multicultural events staff for their events. It's our duty to ensure their presence at each event is valuable and impactful.
What can an event management company do for your brand at these types of events? Below are 4 key benefits of hiring an event planning agency to coordinate and staff your events.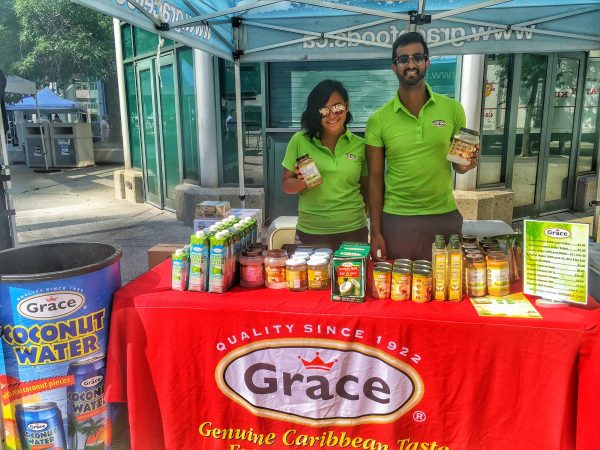 4 Key Benefits of Working With an Event Planning Agency to Coordinate & Staff Your Events
The requests from Grace Foods are ironed out at the beginning of each year including trade shows, festivals, in-store samplings and sales activations. Some keynote events include Jerk Fest, Salsa on St. Clair, desiFEST and many more. On average, we staff and execute 20-25 events a year for Grace!
Onsite Event Managers
Our event managers are encouraged to supervise 5+ staff/shift. They can be booked as a team lead, work alongside the team or as exclusive onsite or offsite management. This is determined based on the nature of the event. For Grace, our event manager will assist with the delivery of supplies, including set-up for the first day of the event. In some cases, the event manager will stay on site for the remainder of the shift to managing the team, track sales and take photos.
Onsite Training
This includes a core team to cover all shifts. Depending on the demographic of the event, we coordinate talent with a range of nationalities and bilingual skills so they can better relate and communicate with event go-ers. This core group of talent receives an in-depth, on-site training lead by the client and Tigris. The talent rotates events/shifts throughout the year. By offering our staff consistent shifts with the same client, they become experts on the brand.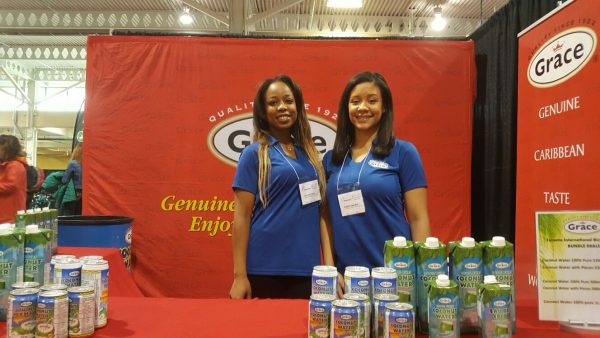 Set Up and Tear Down
You've spent a lot of time and money on your display, so it's important that the logistics are handled properly. Our team will ensure the supplies arrive on time, at the right location. The booth will be set up according to company standards, with the products placed attractively and visibly. Your booth image is extremely important – it's event go-ers first impression of your brand!
Immediate Results
The majority of events have a sales focus and a smaller sampling component. The goal is to sell out of the product which has been a consistently achieved goal during our past 3 years of working with Grace! Check out amazing footage from our Grace events below.

Hire an event management company to plan, staff and manage your yearly events. Tigris operates nationwide across Canada with 2,000 events staff on our growing team.