Wouldn't it be fun to show up somewhere cool with a sleeping bag, tons of snacks and camp out with your family, friends or co-workers? In addition, you'd be supporting a great cause. Think of an adult sleepover! We are so excited to be participating in CampOut for Cancer. It's a new fundraising event that will challenge our team to be creative in dreaming up how to camp out (or more realistically, camp in) on a cool October night this fall in support of Camp Trillium.
Camp Trillium is truly a camp like no other. It's the largest of its kind in North America, sending 3,100 campers each year to year-round camping and recreational experiences. The best part? It's at no cost to the families. It's privately funded, and a volunteer-based charity. And it's unique model of bringing entire families who live with cancer together at camp that has since been adopted by many other camps across North America.

The startling fact is, each year nearly 500 children in Ontario are diagnosed with cancer. So by donating to our Camp Out for Cancer fundraising campaign, you will be helping to send more kids who have been diagnosed with cancer to a place where they can spend time having fun with their brothers and sisters, make new friends, and forget about cancer for a while.
Why Camp Trillium and this Fundraising Event?
Serena Holmes, Tigris President and CEO, sits on the board of Camp Trillium. "I want to be part of something more meaningful and altruistic. I have amassed a lot of experience in events, marketing, management and business – and thought I would best be able to help by lending my expertise and network to an organization in need", says Serena. She has fulfilled 2 years of a 3 year term on the board. The majority of the impact she'll be able to make will be by sitting on a subcommittee focused on fundraising. She is also the Chair of Camp Out for Cancer! We're excited to be extending the invitation for this fundraising event to our team.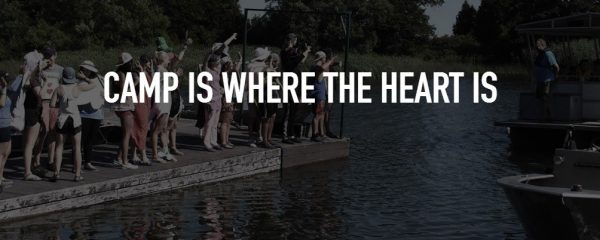 Here's How to Participate in the CampOut for Cancer Fundraising Event
Camp Out for Cancer is for everyone, and we're inviting our entire Canadian network to participate. Just click here to join. Registration only costs $25. As you fill out this form, you'll be asked to set your fundraising goal. We encourage everyone to set a personal fundraising goal of at least $100, but the sky is the limit. We are looking to raise $200,000 in year one and need your help! You can camp out or camp in with your family, friends or co-workers on Oct. 14. If you're not interested in camping, you can simply donate as well.
Not sure how to start fundraising? Camp Trillium shares several tips for fundraising which including sharing a personal story and sharing the opportunity online with your network.
Choosing a Campsite – Let's Get Creative!
Unfortunately, we realize we can't have our entire Tigris team fly to Toronto to camp out with our head office on October 14. That's why, depending on the number of registrants, we will coordinate a location in each city for our team to Camp Out together. We have a roster of 2,000 events staff nationwide across Canada. Can you imagine what an impact we can have as a team?
Not available to camp out? We would love your support. We have raised $625 of our $5,000 goal already. To donate to our team, click here.
If you have an idea for a creative campsite, let us know in the comments below! Options are limitless – from an observatory to roughing it in the outdoors, we're open to anything!! Thank you in advance for supporting this unique fundraising event.