The Best Event Staffing Agency Will Enhance Your Promotion & Ignite Passion about YOUR Brand
Are you suffering from wanderlust? Do you have an irresistible urge to travel? If so, your next destination needs to be Banff. Skip the typical trips such as an all-inclusive on the beach and explore the Banff National Park – it's one of the world's must-see places. Dive into the wilderness, explore the mountains and touch the glaciers. If you are in need of more convincing, just speak to a few of our Tigris brand ambassadors who were able to travel to Banff and visit the world leading tourist attractions, courtesy of Brewster Travel Canada.
We've said this before and we will say it again – staff training impacts effective product marketing.  It's very important to take the time to properly train each brand ambassador for their promotion, whether the event is 4 hours or 10 days.  Not only will they be knowledgeable about the product, but they will also become more passionate. Knowledge and passion = sales! And our end goal is always increased sales and brand awareness for our clients. Looking for a sign you might have found the best event staffing agency? Make sure they take the time to train their events staff!
Let's rewind back to Brewster Travel Canada. Tigris had a team in Calgary who were activating at Chinook Centre from Jun. 4-7 and another team in Edmonton activating at K-Days for a longer stretch – from Jul. 13-26. Each team was able to travel to Banff and tour the Glacier Skywalk, Banff Gondola, Columbia Icefield Glacier Adventure, and the Banff Lake Cruise. Take a look at some of the awesome photos of the team 'training' for their promotion.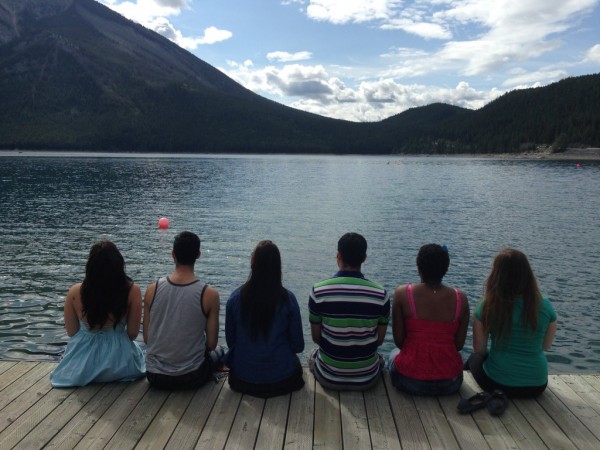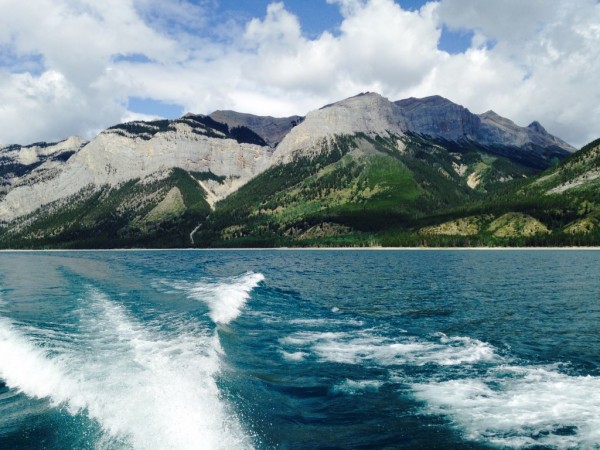 After given the chance to visit these attractions on behalf of Brewster Travel Canada, who wouldn't be passionate about their services?  In Edmonton, our staff were busy promoting the deal 'Epic Made Easy' which was a discounted price on all 4 attractions for residents of Alberta. Guests were captivated as our brand ambassadors recalled their unique experience.  It was an easy task to get guests excited, especially with the Ice Explorer bus onsite!
In Calgary, our events staff generated excitement with the Glacier Skywalk Model, shown below. They also promoted a draw for 2 free passes to visit the attractions. Our brand ambassador is smiling ear to ear, and it's because she absolutely loves her job! Here at Tigris, we value our events staff nationwide and ensure they are properly trained, prepared for the promotion, paid well and on time.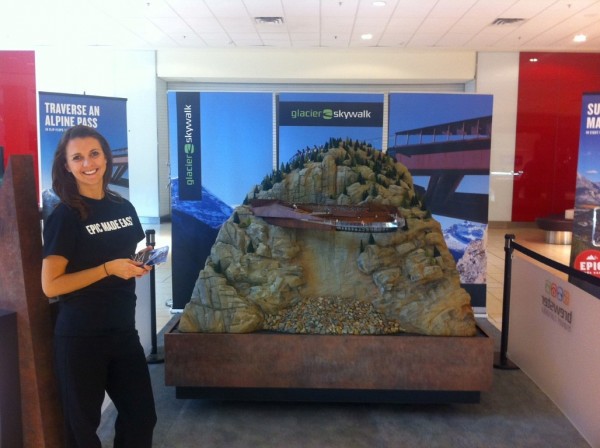 Are you dreaming of Banff? Did we get you excited? If you are, be sure to visit the excursions with Brewster Travel Canada. If you're considering booking a promotion with Tigris and want to ensure your activation is out of this world, consider specific training that will captivate the brand ambassadors and ultimately boost your promotion. Read below to see which type works best for you.
The Best Event Staffing Agency Uses These 3 Smart Strategies to Train their Events Staff  
Conference Call/Webinar
A conference call is a great form of training and is used by many of our clients. Petcurean, a Canadian dog and cat food brand, hosts one hour conference calls a few days prior to each event with our Tigris staff. Petcurean's marketing coordinator, a Tigris account manager, and the participating brand ambassadors will be present on the call. The marketing coordinator and account coordinator guide the brand ambassadors through an online presentation that they can view from home. Step by step, as a team we outline the main points of the training package, highlighting key messaging, specific duties and main goals of the promotion. When an activation requires a lot of information, especially ones include set-up and tear down, it's beneficial to go over these details on a conference call. That way the important information is restated, the team is prepared and everyone is on the same page.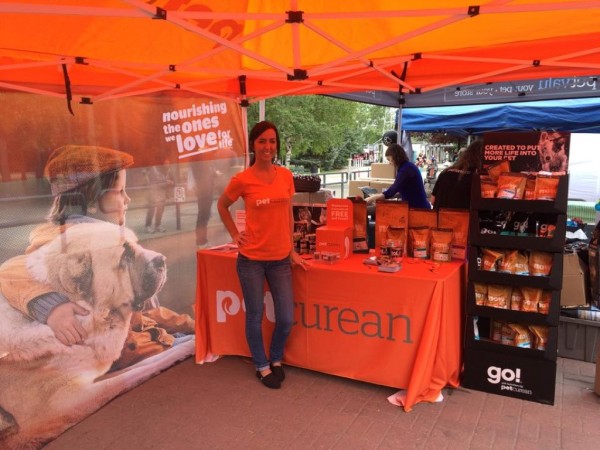 3 Tips for a Successful Conference Call
1) Take attendance. If someone joins the meeting after the call has started, pause to confirm the name of the person so your attendance list is correct.
2) Create an online presentation attendees can view as a visual while you talk to keep them engaged.
3) Have attendees put their phone on 'mute' while you go over your presentation, until it is time for questions. This eliminates attendees talking over each other and also eliminates any feedback from the phones.
Onsite Training – At The Promotion Or At The Office
In some cases, our clients are onsite with the events staff. Our client Kings Court Winery hired two Tigris promotional models to assist with their booth at Taste of Toronto. An hour before their first shift, the two promotional models were able to taste the wines they were promoting and learn more about the company directly from the client.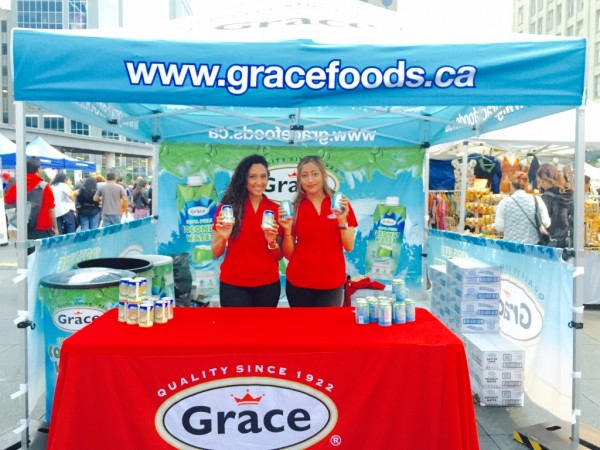 Tigris has a series of events planned with Grace Kennedy Foods, and to train the team we brought them to the Grace Kennedy Foods Toronto head office. Staff were able to learn more about the company, their products, and receive and in-depth training on the specific items they would be sampling throughout the year.
3 Tips for Onsite Training
1) Let the brand ambassadors touch/feel/taste the product so they can describe the product from a first hand experience.
2) Assume the events staff have never heard of your brand before and going over all the important details – even the obvious ones!
3) Go over the hard FAQ's that they may get asked onsite so staff are prepared and confident in any situation.
Online Training Package
Some events are more straightforward than others and do not require onsite training or a conference call. In this case, an online training package will suffice. Tigris teamed up with 6 Degrees Communication to execute a series of activation's at various races across Canada. The Tigris brand ambassadors were responsible for distributing free filtered water to runners throughout and after their race. The teams received a detailed training package with ample time to review the brands key messaging,  their responsibilities, uniform requirements, and more.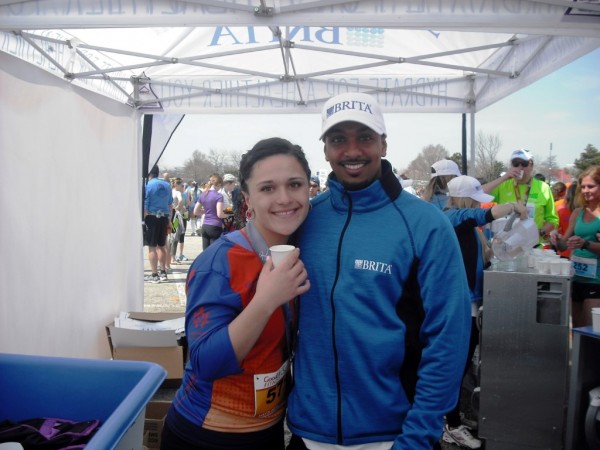 3 Tips for A Successful Training Package
1) Keep each slide brief. Only include the most important details. If you provide too much information, the staff may be unable to retain every aspect of the package unless they receive the training package in advance promotion.
2) Use lots of visuals!
3) Try different fonts sizes and colours to make the package appealing and highlight important sections.
As you can see, brand ambassadors and promotional models that are properly trained are signs that you may have found the best event staffing agency. Here at Tigris, we will take the time to evaluate our clients goals and decide on the proper strategy to train the events staff together. Each program is so unique from the other and therefore the training techniques will differ program to program. If you're interested in working together, Tigris has events staff in over 15 markets across Canada including Toronto, Montreal, Calgary, Vancouver and Edmonton. Give us a call at 416.283.9119.