It's almost that time of year again! Summer is ending shortly and it's back to school, schedules & bedtimes for the parents and students out there! If you're in the XM and Advertising industry however, then this time of year can be a marketers and event planner's Christmas! Back to school promotions are one of the biggest shopping events of the year and a perfect time to connect with your consumers.
If you're on the fence about investing in a marketing campaign for the back to school season or aren't sure where to start, then you'll want to hear what we have to say. Here are our top tips for creating successful back to school promotions.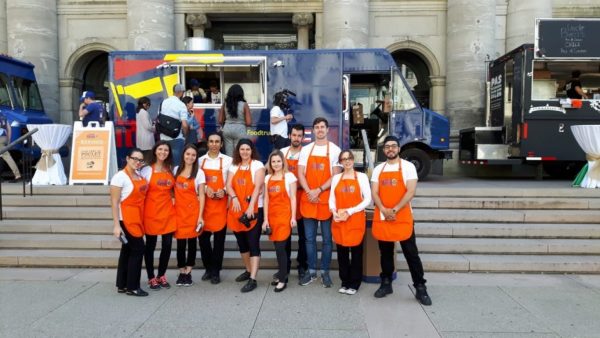 #1) The "Right" Fit
Before you do anything, you want to ask yourself, if your brand and/or product is the right fit for this type of campaign. Hint: depending on how you position yourself, almost any product is eligible!
Brands come to us regularly wanting to advertise their product during this time of year but aren't sure how they fit in or how they can really capitalize on this short season. It's often assumed that your brand or product must be directly related to school supplies to successfully fit into this category. But we are here to tell you, that this is not necessarily the case!
One of our Account Managers often says, "It's hard to see the frame of the picture you're in" and in this case, boy does that ring true. Think bigger picture and start asking yourself how your brand or product might fit into a school schedule or the school year routine. Alternatively, maybe your product centers around convenience, that can save valuable time, or maybe it's about promoting togetherness in a day and age when everyone is on the go.
Now, let us put this into perspective. For example, meal kit delivery services have done an outstanding job positioning themselves in this manner. They effectively showcase how they make it easier for families to prepare healthy meals at home, while learning to cook together; all the while, fitting into a busy weeknight routine. It's the perfect opportunity for back to school promotions!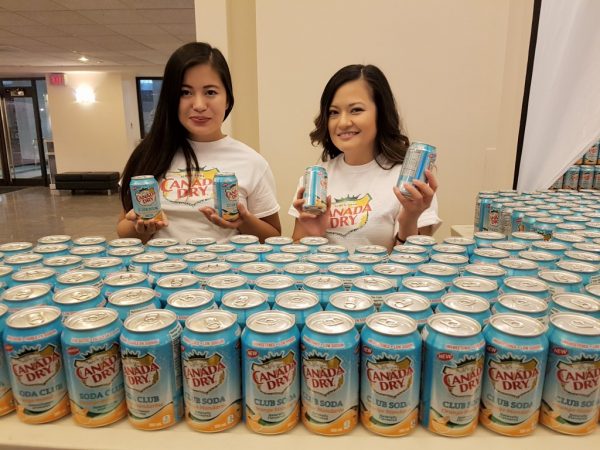 #2) What's Your Style?
Now that you've determined how to position your brand, the next step is to determine how to make your campaign stand out and stand apart from other major brands. Most importantly, there a few different ways in which you want to stand out.
The first thing to consider is what type of campaign is the best fit for your brand. If your products require user interaction to communicate to consumers why they are a good fit, then a pop-up shop might be a great option. On the flip side, if your product would be better distributed in larger quantities to get them directly into the hands of consumers, then a guerilla-style street team would be a good fit. If you are a new brand popping up on the scene, or if you are an existing brand introducing a new product into your current line, then this might be the best option for you. If you're thinking that you fall somewhere in the middle, then a sampling campaign, one where you have a booth that consumers can take their time at, as well as directly sample your products, would be a great choice.
Now that you've chosen your preferred type of campaign, you'll want to focus on branding and how to make yours not only stand out, but be memorable as well. For instance, guerilla-style street teams don't have the luxury of a branded booth or a fully decked out pop-up shop, but they still have plenty of opportunity for branding, budget allowing, of course.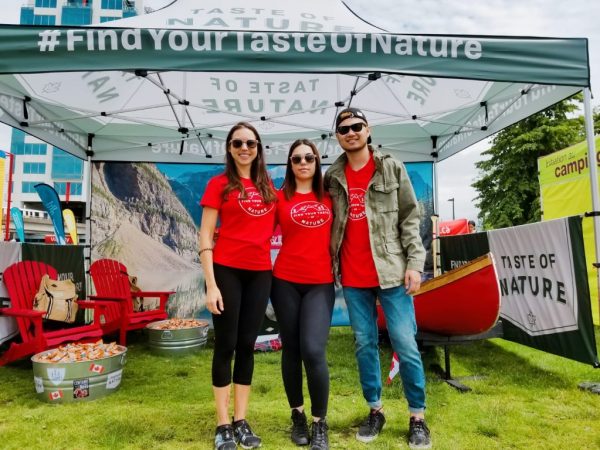 #3) Stand Out with Back to School Promotions
This is where Tigris shines and we love to get creative! That being said, we are very conscious of our client's budgets. We always work to find them a solution that fits within their parameters. If you're dealing with a smaller budget, then bright, branded uniforms including shirts, jackets and hats are an obvious "go to". But again, here at Tigris we like to think outside the box. During past promotions for our clients, we have utilized branded bags to hold promotional material. We've secured branded back-pack billboards, branded jet-packs full of coffee or hot chocolate, branded laundry bins that were used to hold sample of beer, as well as branded trucks! The possibilities are only limited by your imagination.
Now, if you've chosen a booth at a local festival or a "pop-up" shop, the opportunities are a little more self-sufficient. But what else do you have to set you apart from other pop-ups? Or to make yours the most memorable?
Remember, we live in an age dominated by social media, so you also want to make your event as instagrammable and eye-catching as possible. Backdrop walls, games, etc. all add a bit of flare, while keeping consumers at your activation site and provide instant opportunities for social media posts. What better way to get your product trending?
What do you have to offer?
Last but certainly not least, what are you offering to consumers to convert them into active sales? Giveaways are always a nice thank you for your consumers who took the time out to experience your activation. In addition, they also provide a chance to get your product directly into consumers hands. Enter, the "surprise & delight". Surprise and delights are a great way to directly target and interact with consumers. This is a great way to foster conversation with consumers, discover their genuine opinions on your product, gather frequently asked questions and genuine consumer testimonials, etc. Tigris specializes in capturing this data in reports for our clients.
These campaigns foster an intimate, yet positive experience and leave consumers with a long-lasting impression of your brand. This may just be the reason that they pick up your product instead of your competitions next time. Looking to execute back to school promotions? Contact us today for a free quote!