Have you heard? CrossIron Mills is hosting their 10 year anniversary celebration on August 19th. They've created an old fashioned style roller rink where guests can come and enjoy themselves with family and friends! They will also be distributing free swag throughout the day to consumers passing by between August 9-19.
The objective of this celebratory event is to give back to the consumers that have supported CrossIron Mills over the last 10 years. This is Ivanhoe Cambridge's way of creating long lasting relationships with their consumers.
Ivanhoe Cambridge is a global real estate industry leader. They invest in high-quality properties and companies in select cities around the world. As a company, they are known for having 51 properties in Canada. These include malls such as Fairmont Le Chateau Frontenac, Vaughan Mills, Montreal Eaton Centre, CrossIron Mills etc.
Indoor XM Activations!
Over the course of the 10 day activation there will be many activities at play.  . This includes an Indoor Retro Roller-Skating Rink (60ft long and 20 ft wide!), a Treat Yo Self Wall, and a Birthday Cake 'Calories Don't Count' area. To ensure each person has the best shopping experience, our brand ambassadors are onsite managing the activations and contests. Below are two shopper incentive programs:
Contest: #HAPPY10CIM. CrossIron Mills is having a hashtag contest on Facebook and Instagram! There is a 10th birthday wall located in the Wind Court between Disney and Guess. Use #Happy10CIM for your chance to win a $100 gift card! Guests are encouraged to follow @crossiron_mills as there will be additional giveaways on social media.
10 Year Gift with Purchase. Purchase a $100 Crossiron Mills gift card between August 10 to 19 and receive a $10 bonus gift card. Receive a sweet treat and commemorative gift with purchase as well!
On the last day of the program, shoppers are invited to join CrossIron Mills in the cutting of their giant birthday cake on August 19th at 10am in the Wind Court! Be sure to mark this day in your calendar if you've local to the area.
If you aren't able to make it out for the anniversary celebation, Tigris is supporting 'Game On', August 23-September 6 at CrossIron Mills. Stay tuned for more info on this exciting activation!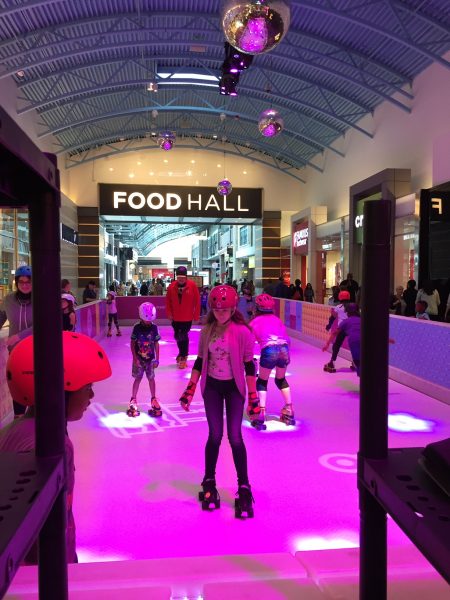 Creating a Memorable Anniversary Celebration
What makes an anniversary celebration impactful? Utilize these 3 tips from CrossIron Mills 10th anniversary celebration to ensure your milestone is a success.
It's Not All About You. As you'll see from the examples above, CIM goes above and beyond to ensure shoppers are rewarded, engaged, excited and content. All the activations and giveaways are targeted towards their customers enjoyment. Ultimately, you are in business due to your faithful customers, so make sure you pull out all the bells and whistles to make them feel special!
Create a Sense of Urgency. Because the event is August 9-19, shoppers only have 10 days to experience the celebrations. Creating a specific time frame increases traffic and excitement. In addition, it's important to promote your event on social and local advertisements leading up to the event to peak curiosity and attendance.
Make it Worthwhile. What's it in for me? That's the number one questions attendees ask themselves before committing to an event. Make it evident why people should attend, and give them reasons to attend multiple days. From specific giveaways to performances, give each day a unique element to keep guests coming back for more.
Are you looking to execute an anniversary celebration? Contract Tigris today for event planning and staffing support, nationwide across Canada.