While stay at home orders press on and vaccines are still only available for frontline workers and vulnerable people, the events industry continues to move ahead in the virtual space. Until we can offer hybrid options or in-person events, this is what we must continue to do; but we're hearing more and more about attendee burnout and fatigue. So, we've brainstormed and come up with another Tigris Top Ten. We're sharing our top ten virtual event ideas – activities that are sure to please your attendees and keep them engaged.
Gamification
In terms of virtual event ideas, gamification may be among the easiest place to start. Who doesn't love a good game? While the activities listed may not be new, we believe offering a variety is a great first step. Even simply trying out a different vendor, who has a fresh and exciting new take, can breathe more life into guest experience.
Virtual Bingo
The first virtual event activity we suggest is virtual bingo! It all begins with with a top-notch host. It's their focus to engages guests and announce the game. Remember, having a host adds back in that human element and keeps everyone engaged. They can achieve this via witty banter, enthusiastic conversations, music and more! In addition, consider utilizing custom bingo cards for your guests to mark. These can incorporate fun facts about your company, industry trends or even popular culture.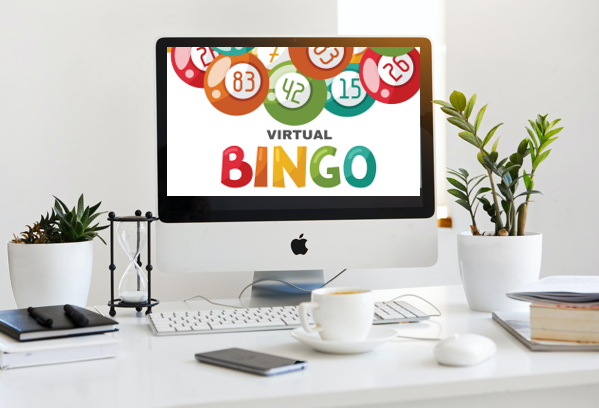 Virtual Match Game
This timeless gameshow has been around a long time but is constantly being reinvented (or should be say reinvigorated). No matter which generation you belong to, it's sure to be a crowd pleaser. This is a super fun way to re-create the classic gameshow experience. This team environment lets multiple guests play at once and is sure to keep everyone laughing!
Virtual Trivia
Last, but certainly not least for this category is team trivia! Your questions, categories, music, etc. can be curated to suit your event theme or brand! This is great for team building and provides an opportunity to feature fun and playful questions. Why not add some extra pizzazz and incorporate audio questions throughout the game? Pair this with talented entertainers and it's sure to keep everyone having fun.
Entertainment
This would not be a complete list of virtual event ideas without discussing entertainment options. There are so many to choose from including live performances or more immersive experiences. These might just be some of our absolute favourites on this list!
Live Performances
It's almost a year into the pandemic so it's safe to say people are missing out on their favourite live events. Longing for those experiences? Why not provide them with a virtual show? While it may not be exactly the real thing, it's the closest we can get to it at the moment. Plan a virtual concert, comedy or even magic show. In addition, this segment could include a participation piece such as karaoke, improv or even+ a dance party element. Alternatively, send your guests a happy hour kit and let them sit back, relax and enjoy the show.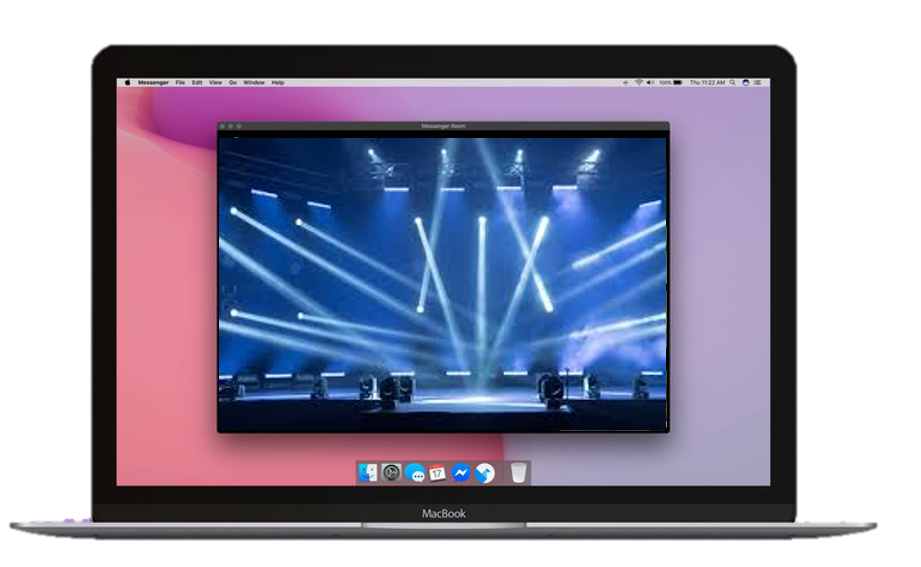 Casino Night
Invite your guests to enjoy their favourite casino games! You can easily give them all the fun of a casino right from their own home. Your attendees can participate in the games they love, from slots to card tables. In addition, use virtual chips to entice your guests to get involved in the games. Add in a leaderboard as an incentive and let them cash in virtual chips for prizes and/or branded swag at the end. Of all the virtual event ideas, this one is a front runner.
Escape Room/Murder Mystery
Perhaps your attendees come from a more analytical background and have a knack for puzzles and brainteasers. Then, virtual escape rooms or "murder mystery" parties are what we'd suggest to keep them engaged and entertained. Of all the virtual event ideas on this list, this is an exceptional way to directly intrigue and involve attendees. We always want to leave them wanting more! The best part? This concept never gets old, as new rooms, stories and new characters can always be created.
Food & Beverage
If we didn't include this category on our top 10 list of virtual event ideas, we'd be receiving some serious questions. Really, what's an event without a food and beverage component? Some of the most memorable events we've ever attended have had something exciting to tantalize our taste buds. Whether it's a small treat, take home sample, food truck or even a professional caterer, there are plenty of options but for now, within the virtual realm, we have to get creative. Maybe you can surprise and delight your guests by sending them a gift box full of goodies in advance of your virtual event.
Cooking Class
Get your attendees involved by cooking. Not only will they be engaged, enjoying the task at hand, but they will be rewarded with a delicious meal when they're done. Throughout the class, you and your guests can also bond over the meal they have created together. Tigris suggests considering a virtual cooking, baking or even mixology class for any virtual event.
Happy Hour
Who doesn't love happy hour? Of all the virtual event ideas, this is a great option, particularly if you have a lengthier event, such as a conference. Just as we would to fill the food void that is common with virtual events, send a carefully curated box to attendees ahead of time. It can be filled with drink samples that are paired with snacks. If you want to take it a step further, you can include other elements like cards in the form of a game, or to simply use it to prompt attendees to network with each other.
Miscellaneous
While miscellaneous may be a tad vague in terms of categories for virtual event ideas, we want to ensure we leave room for more creative options. You may not see the next few options below as much as games, entertainment or catering, but these ideas are certainly going to have your guests talking.
Industry Influencer
In addition to keynote speeches or breakout rooms, this is a unique option to get interesting content into the hands of the attendees. Is there an industry influencer your guests would love to get some "facetime" with? Consider a tutorial paired with a Q&A session or "meet & greet" at the end.
Visual Artist or Workshop
The last of our virtual event ideas, well for this list at least, is virtual artistry. Watch a visual artist at work or have them create fun sketches for attendees as a thank you they can download. Alternatively, to get more attendees to participate, host a virtual art workshop, such as a virtual "paint night". It can be digital art, or you can ship them a kit in advance!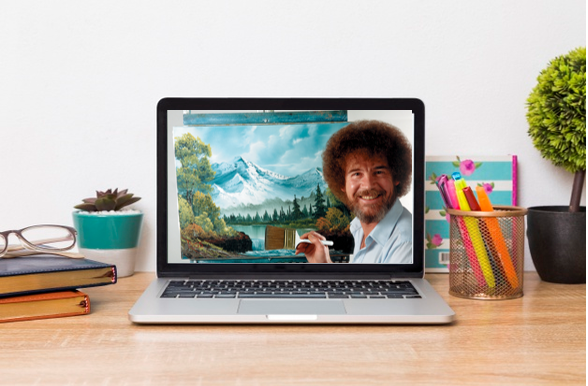 What did you think of our top 10 virtual event ideas? We'd love to hear from you! Tigris can help with all your virtual event needs. We work with plenty of amazing vendors to help us bring these virtual event ideas to life for our clients. You'll find that because of our reputation within the industry, we have partnerships with the best suppliers from coast to coast. In addition, we receive (or negotiate) preferred pricing. So, let us do the work for you! While this is our top 10, we have plenty more in the "bank". Let us know if you'd like to see a part two! You can also call us for a custom proposal or click below to receive a free quote today.