We are just over a month into the new year, and that is something to celebrate! We are as optimistic as ever. However, coronavirus is still lingering over us. As you may (or may not) know, 2022 was slated as the grand return to in-person tradeshows. Like many of you, we had also hoped to be joining you at some of our favourite events! Unfortunately, although it's a new year, we're still dealing some problems lingering back to 2020.
Similar to the start of 2021, many brands are stuck having to cancel their appearances or postpone them to a later date. Obviously COVID related concerns will continue to be top of mind for the foreseeable future, we don't want you to fret just yet! Did you know there are COVID-friendly event marketing options? That's right and we're sharing them with you! Here are Tigris' top tradeshow alternatives!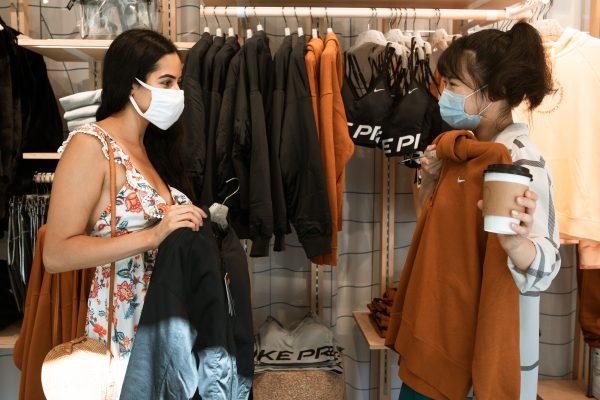 When considering tradeshow alternatives, we want to start with the most cost-effective option. Let us introduce you to market research and/or mystery shop programs. While they don't provide much brand awareness as compared to more traditional activations, instead, they offer valuable consumers insights. In addition, they are also very budget friendly, as there aren't too many hard costs associated. At most, you may be looking at staffing, iPad rentals, mileage and potentially an incentive offer. In addition, they are COVID-friendly because it involves personnel engaging consumers at a safe distance. We suggest utilizing masked, vaccinated staff. In addition, research questions can be put onto iPads (which are disinfected between uses). Better yet, utilize QR codes, so consumers can pull up surveys on their own devices. If you're looking to gain real opinions of consumers or measure how your brand is measuring up, this is a great option to consider.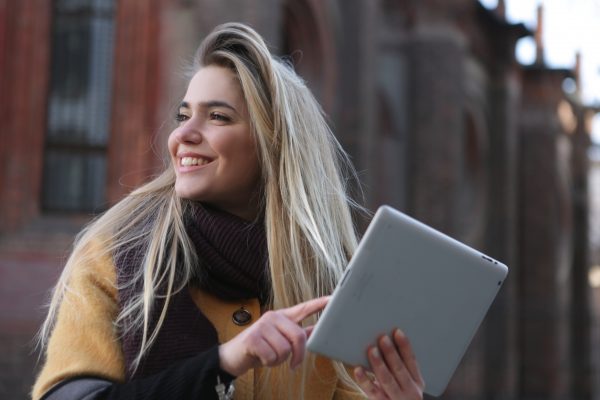 Street Teams
Now, if you're looking for tradeshow alternatives that "pack more of a punch", we have options for that as well. The next tradeshow alternative we'd like to share with you is guaranteed to connect you directly with consumers. We're talking about street teams! Street teams are not only COVID-friendly but have the added benefit of mobility. They provide an opportunity to connect directly with consumers in any market of your choosing. In addition to giving out samples, creating brand awareness, you can also capture testimonials and FAQs in real-time.
For example, this past fall, we teamed up with a well-known toothpaste brand and hit the streets of Toronto! Over just 3 days, we were able to connect with consumers and hand out over 15,000 samples! Hard costs were kept low including a rental van, branded tote bags, etc. With a decent size team, we were able to hand out all samples and exceed client expectations. While we handed out over 15K samples, brand impressions proved much higher. This type of alternative is much more cost effective than a tradeshow build and may be even more impactful. Even if you utilized a larger budget, you could have more branded assets, add more samples and/or distribute teams across multiple key markets.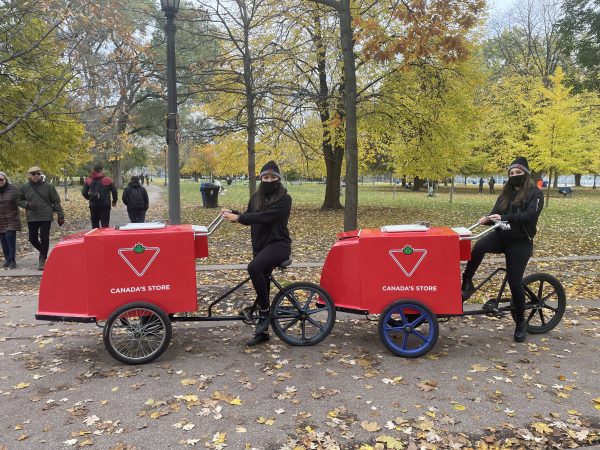 Invite Only
We recognize that some brands prefer a more private, catered setting. Not every product or service will benefit from the splash of a street team. Which is why we have a solution for this as well, introducing the invite-only event. While these events will have more covid considerations, it can still be done. How you ask? Well, we recommend holding smaller, multiple sessions throughout the day, to stay compliant with indoor gathering regulations in your area. In addition to following other covid protocols such as contact tracing, pre-screening, rapid tests, etc.
For example, at the end of last summer, we helped Benefit Cosmetics Canada do just this! We planned & executed a two day, invite-only, product launch at the Four Seasons in the luxurious Yorkville neighborhood of Toronto, Ontario! You can read more about the event in our blog post, but we'll tell you that is was certainly one to remember. Creative, interactive, and most importantly COVID-friendly, they pulled off a huge product launch with thousands of interactions on social media, all well others were too worried that they couldn't hold events.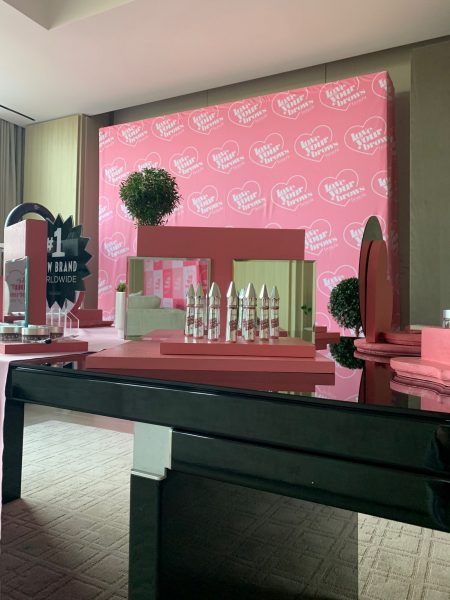 Final Thoughts
Full disclosure, we would never advise a client to hold an event or activation if it wasn't safe to do so. However, by following CDC and government guidelines in your area and with some creative thinking, there are completely safe and creative ways to get together and pull off a little marketing magic! Due to the rising covid cases and subsequent tradeshow cancellations, we wanted to inspire and offer a solution. What did you think of our list? If you'd like to discuss any of the above opportunities, we'd love to chat. Click below to get in touch with us or call us directly today!
Finally, we always have a trick (or two) up our sleeve, so if you want to hear more ideas, let us know if you'd like to see a part two!