SIAL Toronto is North America's largest Food-Innovation Tradeshow. Held at the Enercare Centre in Toronto, this show hosts over 1,000+ exhibitors! These exhibitors offer the best products the food industry has to offer, from retail to food processing to food service. As an exhibitor at SIAL, how do you stand out from the rest? Make your footprint memorable with trade show sales staff to effectively promote and sell your products.
Due to the high volume of exhibitors at this extremely popular show, we received many requests to support multiple brands with our trade show sales staff in the food and beverage industry. Each booth and product are extremely unique, therefore requiring specific staff to represent each brand. Take a look at 3 of the brands we are supporting at SIAL Toronto and how our team catered to their unique needs.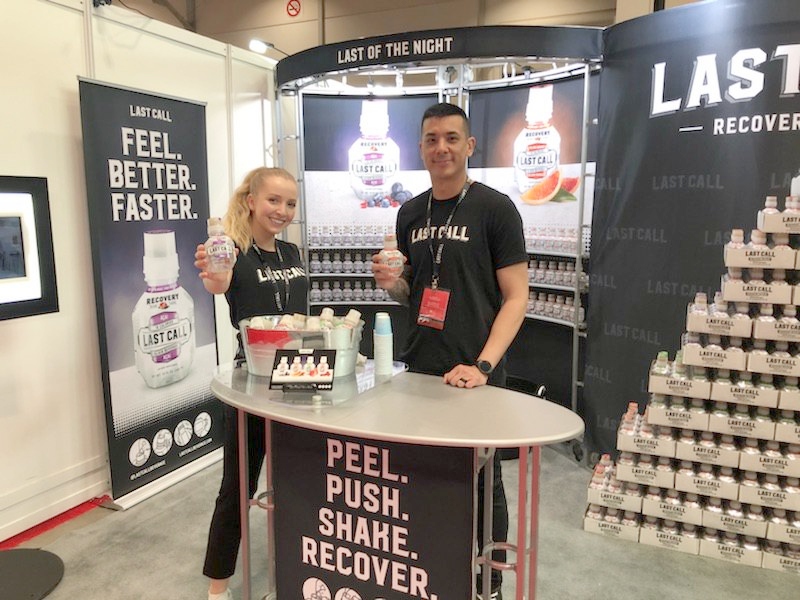 As many of us know, indulging in a few too many cocktails can lead to a hangover the morning after. Brad Friesen, a Vancouver based entrepreneur, created a naturally-sourced recovery product to remedy the exhaustion and discomfort that he and his friends felt after a night of celebration. Last Call is a beverage that eases the effects of a hangover without the 'crash' caused by energy drinks. You may have seen the pitch on Dragon's Den!
To support Last Call at SIAL Toronto, we provided athletic, young events staff that enjoy nightlife. As individuals who could relate and would personally enjoy the products, our team is able to effectively and authentically deliver brand information. While engaging with show attendees, our team is also distributing Last Call samples to help guests feel better faster.
Trade Show Sales Staff Promote Gourmet Food Products
In addition to Last Call, we are supporting CanDisPro, an importer and distributor specializing in Spanish Cuisine. Their exclusive range of products include: San Gabriel Serrano Ham, Charcuterie products and much more! We've been supporting CanDisPro with samplings and trade shows for several years. This brand requires trade show sales staff that are passionate about Spanish Cuisine and has food sampling experience.
Last but not least, Terra Nostrum Fine Foods will be supported by the Tigris team at SIAL Canada. Terra Nostrum offers original condiments, marinades and vegetable spreads, as well as salads and sauces from the Tunisian culinary tradition. They aim to help foodies from all over the world discover wonderful products made from the best traditional Mediterranean ingredients. Similar to CanDisPro, our trade show sales staff must be avid food lovers, effective in delivering key messaging as well as product samples.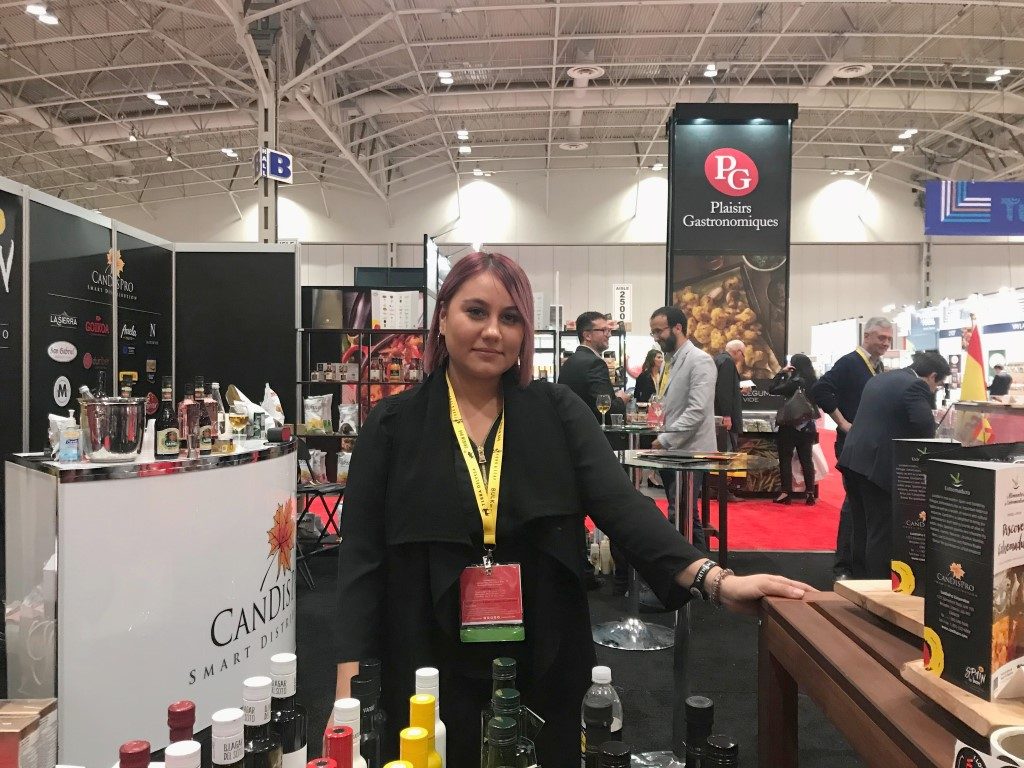 Overall, trade show sales staff must be able to engage with an audience while effectively promoting and represent a brand. Therefore, leaving a positive and lasting impression on potential consumers. We know trade shows can be busy and overwhelming. It's our responsibility to ensure attendees have a memorable brand impression and ultimately make an informed purchase.
Are you looking for trade show sales staff to support your next show? Contact Tigris today to learn more about our diverse roster available nationwide across Canada. Ranging in ethnicity, languages and experience, our team will surpass your expectations and make your next show profitable as well as enjoyable.