Are you currently exhibiting at various trade shows across North America? If not, it's definitely something you should consider for your brand. Trade shows are a powerful platform to showcase your products and services, meet industry leaders and study your competition. Trade shows allow a brand to interact with current and potential consumers specific to their industry. They allow your brand to build credibility and open up many opportunities.
The reality of trade shows is that there are multiple events occurring simultaneously, and quite often! Because exhibiting at a trade show is costly, it becomes even more expensive to send a member of your team to represent your brand at these trade shows. Your employee will require a hotel room, transportation, per diems, and compensation – all while your office is short staffed.
Seems like the best decision would be to hire outside talent, such as a trade show brand ambassador, to save your company time and money. Trusting an event staffing agency to provide the appropriate staff to represent your brand can be scary. Below are 3 key benefits to hiring a trade show brand ambassador to put your nerves at ease!
3 Reasons to Hire a Trade Show Brand Ambassador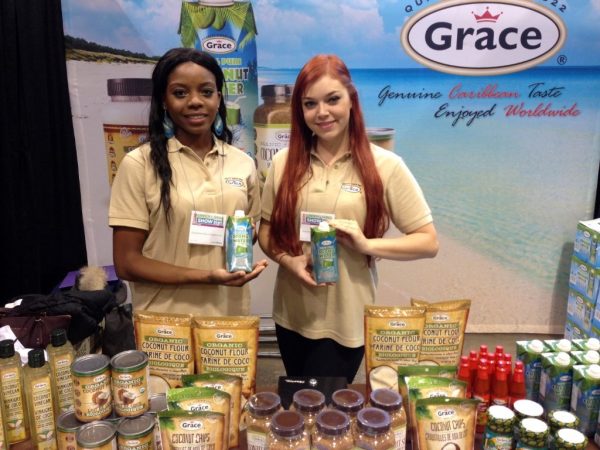 Trade show brand ambassadors will become an expert on all of your products.
Tigris has been working with Grace Foods since 2015. You may be familiar with Grace coconut water, one of their most popular products. At the beginning of each year, we are given a list of in-store demos and trade shows that require staffing support. With this schedule, we are able to reach out to our brand ambassadors and create a core "Grace Team", comprised of over 12 experienced brand ambassadors.
The core "Grace Team" is trained at the Grace headquarters at the beginning of the year. The brand ambassadors are divided and split into teams to alternate working at each trade show and in-store demo. This ensures that each trade show staff is experienced, has worked multiple events for the client, and is comfortable selling the product. They know the products – and prices – inside out!
'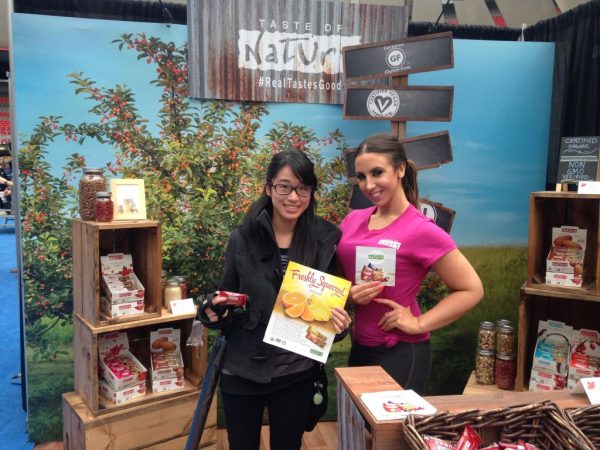 They are trained professionals!

While your employees may be experts on your brand, they may not be the best sales people. Our trade show team isn't afraid to approach a potential consumer – they talk to strangers on a daily basis! The individuals we provide to represent your brand have been working in the business for years. They are outgoing, approachable, organized and detail oriented.
As mentioned earlier, it's not cheap to exhibit at a trade show. Therefore, the last thing you want is your booth to be a dead zone! Trade show brand ambassadors are able to entice guests into the booth, engage in a valuable conversations, and build relationships. As a result, your booth will always be full of guests eager to learn more about your brand.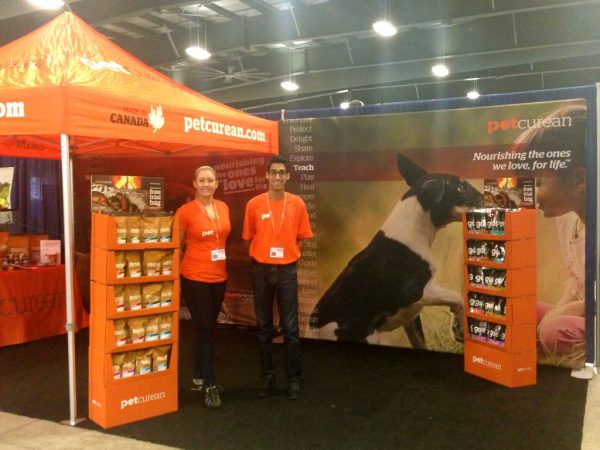 Supplies and set-up? No problem!
Tigris provided Petcurean with trade show brand ambassadors 2015-2016. Some of these trade shows include: Calgary PetaPalooza, Edmonton Pet Expo, Beaconsfield Pet Fair and Animal Adoption Day, and the Ottawa Pet Expo.
For each event, Tigris supplies 1 Team Lead and 2-3 brand ambassadors. The Team Lead is responsible for picking up and bringing supplies to the event, such as Petcurean food, the backdrop, uniforms and collateral. A day before the trade show, the team will set-up the booth according to instruction. To ensure the set-up is done properly, the Team Lead will snap a picture to send back to Tigris for final approval.
After the event, the team donates any extra products to local animal shelters. The components of the trade show booth are then shipped back to Petcurean headquarters, in British Columbia. Our clients don't have to lift a finger!
Become an industry leader while a trade show brand ambassador represents your brand!
Due to the demand of trade show brand ambassadors, it's best to contact an agency at least 2-3 weeks prior to the event. As a result, the agency will have ample time to collect availability, select a team, and ensure the staff are prepared and confident to engage with consumers. Don't wait – contact Tigris today for trade show brand ambassadors. We operate in over 15 markets across Canada with over 2,000 dynamic events staff on our team – a number that continues to grow!