It's finally summertime! Get your shades on, sunscreen ready, and have your summer event staffing agency on speed dial.
With the weather getting warmer, there is always an event happening in every major city. It's the perfect time to add experiential marketing activations to your marketing to-do list. Nowadays, it's all about being at the right event at the right time to create meaningful customer relationships and drive sales. Most noteworthy, according to EventTrack 2018, 85% of consumers are more likely to purchase a product or service after a live marketing event. Having brand ambassadors promote your brand at events is the best form of advertising out there.
Below is a list of unique events your brand should attend this summer:
#1) Toronto's Festival of Beer
Date: Friday, July 26 to 28, 2019
Location: Bandshell Park, Exhibition Place – 200 Princes' Blvd.
Attendees: Males & females 19+, beer enthusiast, social butterflies
Traffic: 40,000 people attend each year
This three-day event attracts beer lovers from all over Canada, with hundreds of brewers promoting different brands. Each year, thousands of people look forward to the delicious food, live entertainment, and especially the BEER! Most importantly, attendees are eager to interact with different brands and activations at the festival.
Toronto's Festival of Beer is the perfect event to reach your target audience and create a personalized brand experience. Above all, it's an excellent opportunity for sampling, lead generation, and promotions. The festivals designate a brand experience area allowing companies to build relationships and open a two-way dialogue. Be at the right place at the right time at Toronto's Beer Festival!
#2) Canadian National Exhibition (CNE)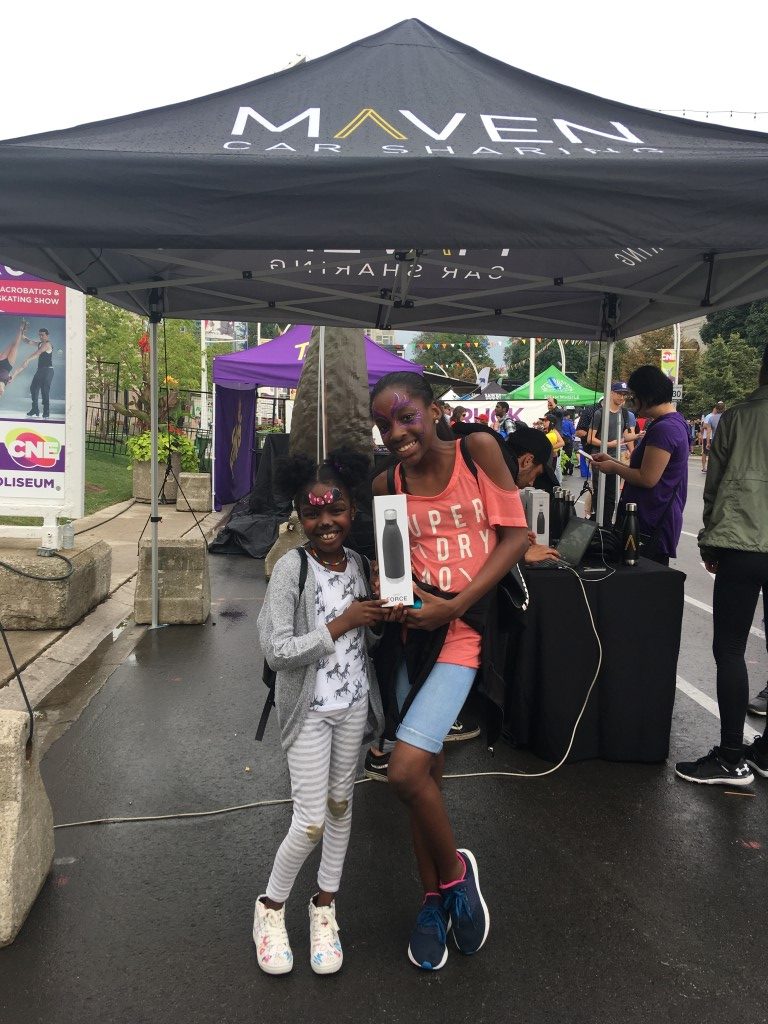 Date: August 16 to September 2, 2019
Location: 210 Princes' Blvd.
Attendees: Children, teenagers, adults, families
Traffic: Sees about 1.5 million people each year
The Canadian National Exhibition is Canada's largest fair, running from August 16 to September 2. For the last 40 years, it has become a summer tradition that marks the end of summer that is full of attractions, rides, games, food, music, shows, and shopping pavilions. Each year, the CNE sees about 1.5 million people, meaning 1.5 million potential customers or leads!
Summer event staffing allows the opportunity to effectively increase brand awareness, create a demand for your product/service, and generate consumer interest. Many people visit the fair to interact with the outdoor brand activations and shop the different pavilions, including the Home & Garden and the Shoppers Market.
In addition, the CNE offers the ultimate brand experience by connecting your brand with its target audience to drive positive results. Have your brand be a part of the unforgettable CNE experience and "Let's Go to the EX!".
CNE experiential marketing strategies include:
Samplings
Games
Contests
Surveys
Branded Photo Opportunities
Promotions
Giveaways
And Much More!
#3) Calgary Stampede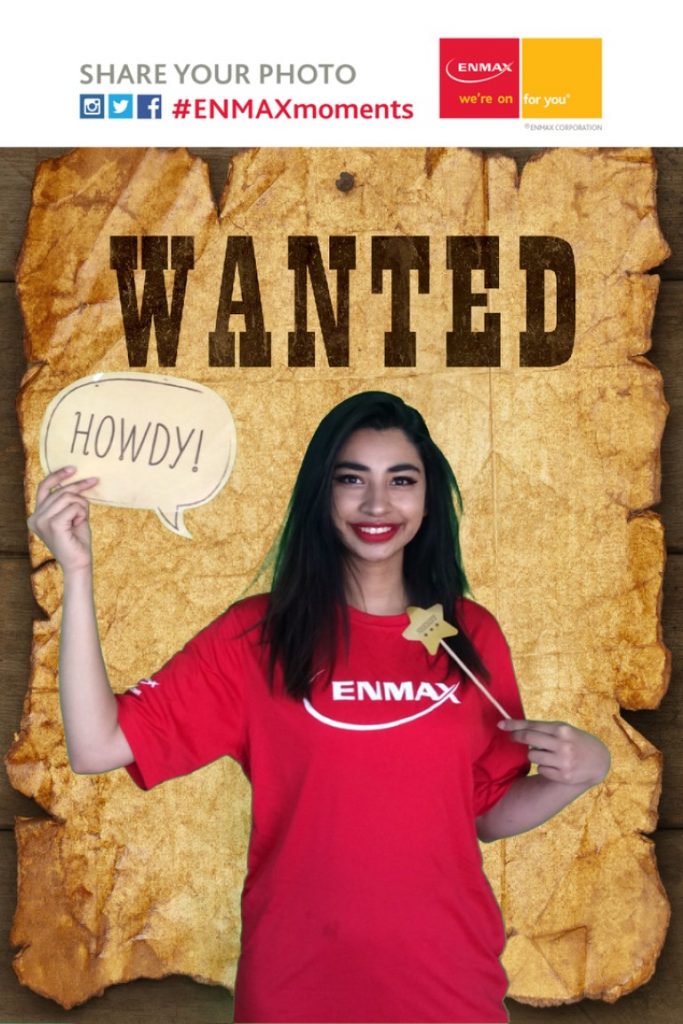 Date: July 5 – 14, 2019
Location: 410 Olympic Way SE, Calgary, AB T2G 2W1
Attendees: families, Calgarians, rodeo spectators
Traffic: 1.2 million people
The Calgary Stampede is the ultimate rodeo festival that takes over Calgary for ten wild days. The festival features delicious food, midway rides, live entertainment, and rodeos. Above all, the event centers around community building, family, and fun. If your brand shares similar interests with the Calgary Stampede attendees, then this is the perfect event to create a lasting, positive brand impression. At events like these, people are always open to trying new things are often genuinely interested in your product or service.
Most noteworthy, Tigris has had multiple clients who host events at past Calgary Stampede events. Brand ambassadors were onsite, engaging with attendees, sampling, generating leads, and promoting products. The events were all successful, resulting in hundreds of interactions and lead captures. The success of the activations is a clear indication that having your brand at Calgary Stampede is an effective strategy to promote your business.
#4) Taste of Calgary
Date: Thursday, August 8 to Sunday, August 11, 2019
Location: 200 Barclay Parade SW
Attendees: All ages, foodies, social butterfly's, musicians, families
In celebration of the Calgary community, Taste of Calgary hosts its annual mouth-watering outdoor festival. The event features authentic cuisines from around the world and shows stopping entertainment. The goal is to make your activation memorable at the Taste of Calgary and leave attendees wanting more. If your target audience enjoys the experience, most likely they'll be compelled to spread the word to family and friends. Therefore, by taking advantage of the summer event staffing, brand ambassadors can encourage attendees to get social with you!
Whether it's snapping a pic with your brand or creating a relevant hashtag, it will surely create a buzz around your brand at the Taste of Calgary. Being a part of Taste of Calgary is a win-win for you and your consumers.
#5) Carifiesta
Date: July 6, 2019
Location: Downtown Montreal
Traffic: 523,500 people
Attendees: music lovers, foodies, multicultural individuals
Meanwhile, in Montreal, embrace the Caribbean culture at Montreal's Carifiesta. The event treats guests to a day filled with live entertainment, cultural food, parades, and dancers. Imagine the electric atmosphere, bumping music, and the pumped-up crowd. Being at this event associates your brand with the happiness, exhilaration, and overall joy of the event. Take advantage of this blast of energy and create authentic interactions and brand experiences.
Whether that's sampling or having engaging brand ambassadors, take this moment and use it to your business's advantage. Don't wait for your target audience to come to you, go to them at the Carifiesta. Celebrate the Caribbean culture and celebrate your business!
#6) Osheaga
Date: August 2– 4, 2019
Location: 1 Circuit Gilles Villeneuve
Traffic: 120 000 peoples
Attendees: Music lover, teens, adults
Osheaga is an indie music festival that is on everyone's summer bucket list. The three-day festival consists of six stages, talented artists and jaw-dropping art. As much as people look forward to the music, they look just as forward to the vendors and cool activations. As a result, this festival offers an excellent opportunity for brands to engage with festival goers and promote their brand.
Osheaga is known to have the coolest brand activations from hot air balloon rides to awesome photo ops. Attendees are there for the experience, so give them the ultimate experience by incorporating social media contests, games, prizes, and free swag (who doesn't love free stuff?). Therefore, Osheaga is a great event to connect with a broad audience and bring people together at Osheaga music festival.
#7) Vancouver Pride Festival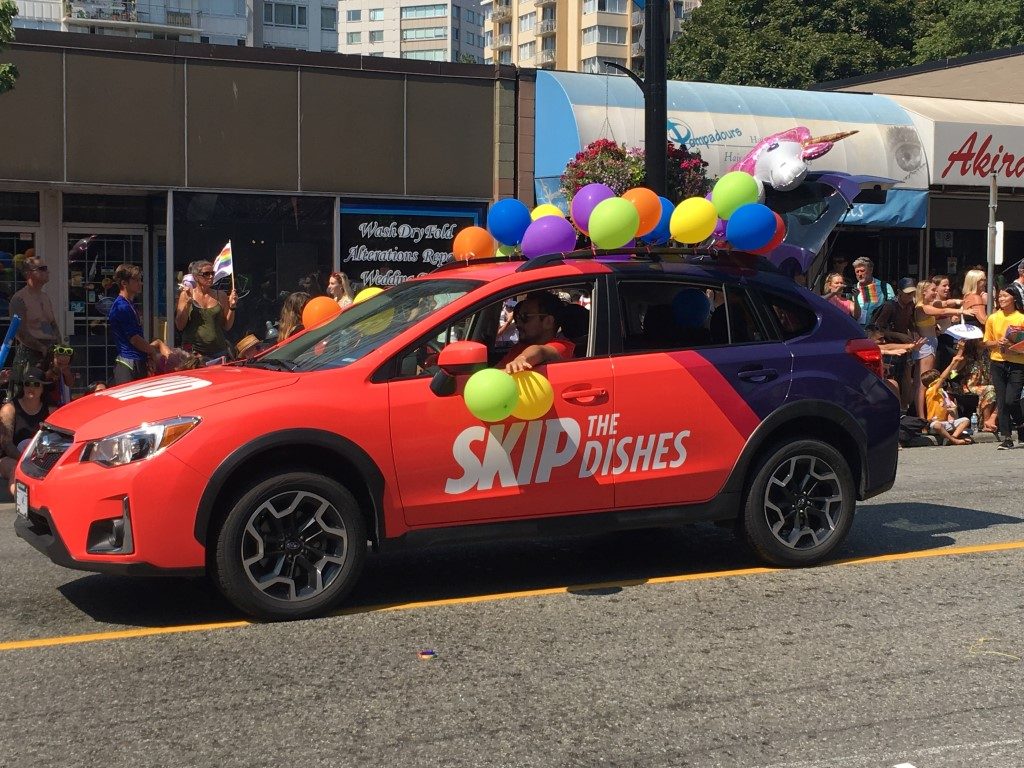 Location: Vancouver West end – Sunset beach
Date: July 29 – August 5, 2019
Traffic: 10,000 people
Attendees: Every shape, size, ethnicity, sexual orientation, and color
The annual Vancouver Pride Festival takes over the streets of Vancouver in celebration of the LGBTQ2+ community. It is a weekend full of acceptance, equality, love, and inclusiveness.
Certainly, being at Pride lets your brand build a relationship with your audience and share similar values. Pride is one big party to celebrate the accomplishments of the LGBTQ2+ community and the city of Vancouver. It is a great event to get involved which supports, educates, and advocates for minorities, allowing greater awareness to the general public about the LGBTQ2+ community.
Eyes all over the world are watching the Pride Festival, landing great brand exposure. It's an opportunity to spark consumer interest and get involved with the community. Because the positive energy of the event is contagious, it gets people excited to interact with different brands at the festival.
In previous years, Tigris summer event staffing successfully hosted various Pride brand activations from Rogers to Viagra. Brand ambassadors rode floats, held gigantic helium balloons, distributed promotional material, and giveaways. What made these activations a success was the great time everybody was having and the excitement created around both the festival and the brand. Doing an activation at the event offers a priceless brand and customer experience.
#8) Summerfast 10K Run/Walk
Date: July 20, 2019
Location: 8701 Stanley Park Dr, Vancouver, BC V6G 3E2
Traffic: 500+
Attendees: Marathon runners, Charity supporters, families, health conscious
Get your running gear on and sprint down to the Summerfast 10K Run/Walk in Stanley Park. With over 500 participants, the Summerfast 10k Run/Walk is part of a series of marathons to raise money for McCreary Centre Society. Runners have the chance to win several cash prizes, trophies, and bragging rights. All Summerfast participants look forward to the fun activations, games, and treats after the race is over. Have your brand be part of the after-race festivities and celebrate at the finish line. Attract consumers attention by having brand ambassadors spread key messages to promote brand awareness.
Being at this marathon is an excellent opportunity for niche marketing. In addition, you can promote your brand to the people who are most interested. Nowadays, people try avoiding any advertisement but will go out of their way to immerse themselves in a brand experience. Marathon attendees won't have a problem waiting in line for a contest or listening to brand key messaging onsite. As a result, it's a great way to stop them in their tracks and generate excitement around your brand.
Interested in building consumer relationships and making a lasting brand impression? Talk to an event production agency like Tigris today to learn more about our summer event staffing services, nationwide across Canada. If you aren't sure how to pull off the ultimate experience – we do planning, too!