Creating, planning and staffing successful Canadian events isn't an easy feat. But when you've got a team of hard working women, dedicated staff and amazing clients, it makes it all worth it. Below are 5 lessons we've learned in 2016 that we will bring into the New Year to ensure another year of successful Canadian events.
Under Promise and Over Deliver
We often get requests from clients that seem near impossible to turn around. Sometimes it may be a call on Friday for five staff to work that same weekend. Other times it's the need for staff in a small and remote rural town 9hrs away from the nearest main city. Or it may be for trilingual staff with a strong background in the automotive industry. Can you believe all of these cases have occurred this year alone? In these situations, we've laid it out straight to the clients that it may not be possible to meet their request in the time frame required. More often than not, these clients have more belief in our abilities than even ourselves, and sign off on the quote anyway!
Once signed, we do everything possible to ensure that the activation goes off without a hitch. This includes calling, texting, emailing, and Facebook messaging everyone on the roster to obtain availability. In addition, we reach out to our own friends and family, post job ads on popular job search sites, and even work the events ourselves if necessary. Once a client entrusts their program with us, we make sure not to let them down. Regardless, it's always better to remind the clients to have more realistic goals rather than to say "yes" to every opportunity and burn out.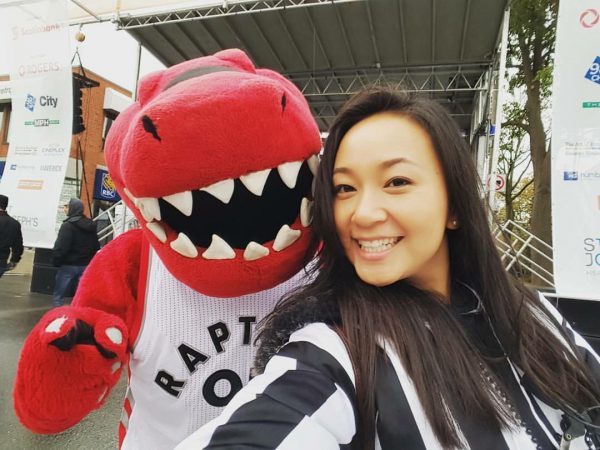 Always Plan Committed Backup Staff
We're not perfect. Sometimes we put all our trust in our staff, expecting them to shine at an event as planned, only to have them cancel last minute due to some implausible excuse. Cancellations will happen, whether the reasons are legit or not. That's why this year we secure a backup for teams larger than 4 staff. Sometimes we will even pay the backup staff a bonus to keep their schedule open for the day so that we can call them whenever necessary. If they're called into work, they receive that bonus on top of their regular pay. It's a win-win for everyone!
This paid off at our annual St. Joseph's Toronto West Halloween Fest, when one backup BA was called to duty at 6AM in the morning. Though still groggy, he knew what was expected of him, and rose to the occasion, and saved the day! It was another one of our successful Canadian events.
It's Okay When an Event Doesn't Go as Planned, Learn From It!
Sometimes, it can seem like we live in a universe where Murphy's Law actually exists! It's rare that this happens but we always prepare for the day when a BA can't find the event location or shows up late without the proper uniform. In these situations, the BA will be given a disciplinary call and/or put on probation for three months. We just have to breathe and understand that we can't always control other people's actions or work ethics. Every mistake is a lesson learned, and we should take strides in each small success.
To ensure that we always select the top notch staff, this year we decided to conduct Skype interviews in addition to our group interviews to screen candidates for events. This has proven to be tremendously beneficial. It allows us to know someone a lot better even if they're sitting in their living room all the way across the country.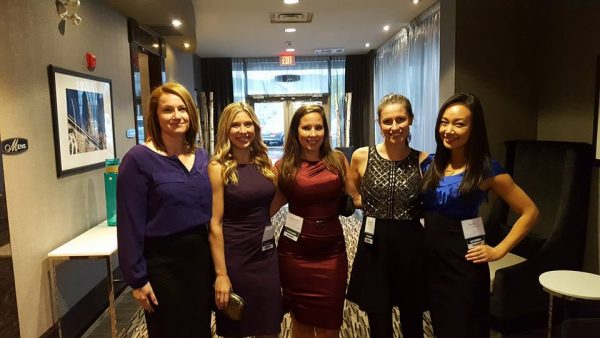 We Can Count on Each Other
Here at Head Office, we have six women working together in a cozy office in Ajax. All women, you ask? Doesn't that create issues and drama? Absolutely not! Our personalities and unique quirks fit surprisingly well in this office space and we have learned to work very efficiently and comfortably together. When one manager needs to take a sick day or vacation, another is eager to jump in and assist. Even our CEO can leave the office for two entire weeks, knowing that no fires will have been set and no hair will have been pulled. Together we create, staff and plan successful Canadian events.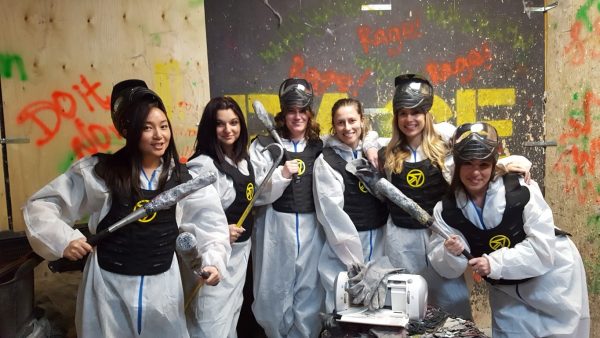 Make Time to Connect & Reflect
Work can get stressful, especially within the promotional staffing industry. A lot of the time, you're just rushing to complete the next assignment, forgetting to breathe and connect with those around you. Your fellow team members can have a lot to offer if you give them the opportunity – whether it's networking, advice, or just to share some hilarious memories from working in the industry. That's why it's important to organize events where staff can share learnings, reflect and connect with each other outside of work.
At Tigris, we throw annual holiday parties for our events staff to show our appreciation. This year, we are hosting parties in four major cities across Canada on Jan. 8th. With our head office growing in numbers, our CEO also started to hold team building outings. Last month, we went to Rage Room to smash, bang, and throw our stresses away! Remember, teams that play together work together.
Work with Tigris to Execute and Work Successful Canadian Events
If you're interested in joining the team as a brand ambassador, please send 2-3 photos and your resume to recruiting@tigriseventsinc.com. If you're interested in working with Tigris to plan, create or staff your events, contact us for a free quote!