Staff Appreciation Gifts for the Top Tigris Team Members of 2016
At the end of each year, Tigris awards a top team member from each region for their performance onsite and communication leading up to, during and after events. Below are your top 2016 Tigris team members! Our staff appreciation gifts include a certificate for Top Team Member of their region, along with a gift card to use at their favourite restaurant.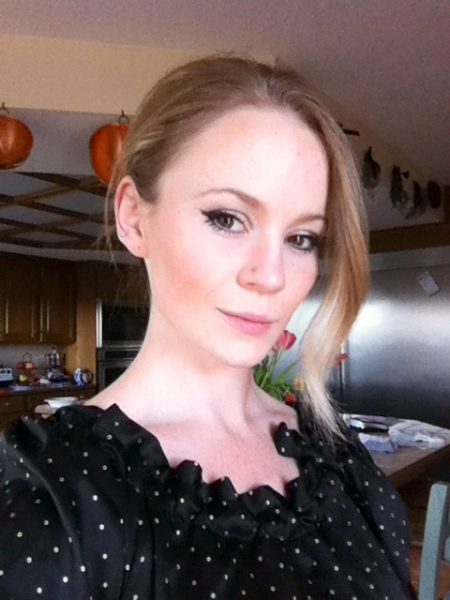 Ashley Martin-Longstaff, Alberta
Congratulations Ashley! Ashley has been on the Tigris Team since 2014 and has proven herself continuously at each promotion. This year, she worked at a variety events including a Calgary Stampede party with Trend Mirco and the Calgary Petapalooza with Petcurean. In addition, Ashley receives great feedback from her teammates, describing her as hard working, friendly and positive.
Ashley received Top Team Member of Alberta for 2016 because we notice and value her commitment to each event. Most of all, she is extremely accessible by e-mail and/or phone and always quick to reply. Her feedback forms are descriptive and informative. After reading her experience, you feel like you were working the event with her!
Thank you, Ashley for your commitment, hard work and positive attitude throughout 2016.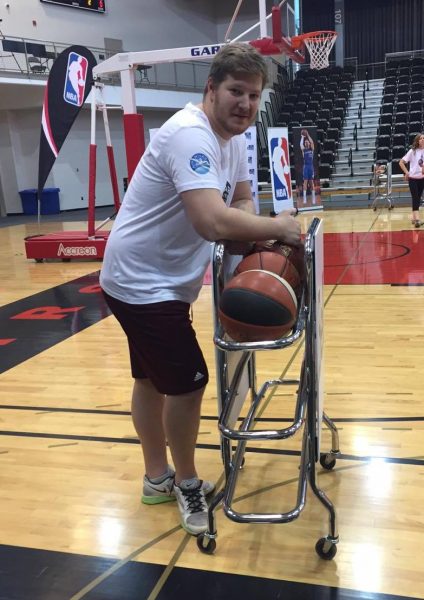 Cody Dixon, Maritimes (Nova Scotia, New Brunswick & Prince Edward Island)
Cody joined the Tigris Team near the end of 2015, specifically for the NBA All-Star Event with FILO Productions in Fredericton, ND. This year, Cody was Team Lead for the NBA All-Star Event in Charlottetown, PEI. He was responsible for working alongside the client and managing a team of 15 brand ambassadors Jan. 7th to 10th.
The team was required to facilitate athletic clinics as part of community-based initiative to promote the NBA All Star Tour in Canada. Cody did an amazing job onsite as Team Lead, and the client loved his enthusiasm.
Thank you, Cody for taking on such an important role and ensuring the event was a success!

Tanya Laporte, Montreal
Tanya joined the Tigris Team in March 2015. Since then, she has represented multiple brands through Tigris including RentMoola, Victoria's Secret and Kijiji. Onsite, she is a bright ray of sunshine that attracts consumers to each promotion.
Additionally, her fellow brand ambassadors find her a pleasure to work with and they have created strong friendships outside of work. We appreciate Tanya for her warm enthusiasm, eagerness and her efforts to go above and beyond at each event.
Thank you, Tanya, for helping Tigris bring brands to life with the power of presence throughout 2016!

Taha Asif, Toronto
Taha has been on the Tigris Team for 3 years now, but it was in 2016 that he was given the opportunity to manage a large scale promotion. What we initially thought was a 3-day event (Rise Real Estate, ICON) turned into a 4-month program!
Taha took the lead as the full-time onsite Event Manager. Each day, he was responsible for managing a team of up to 35 brand ambassadors a day at ICON. His teammates appreciate his role as a leader but also feel comfortable speaking to him as a friend. One of his fellow brand ambassadors said, "Taha has been an excellent manager and has been doing his best throughout this event to make sure everything is going perfectly well at ICON. He always made sure we maintained a level of professionalism, and also made sure that everyone was on the same page to help run things smoother and better. Taha is really respectful and friendly, and I am really glad to have him as my manager."
Thank you, Taha, for taking the lead on a difficult program while making our team feel motivated and respected in 2016!

Justin Cheung, Vancouver
Justin joined the team in August of this year, and has proven himself as a top team member in a short amount of time. This year, Justin has represented top brands with Tigris include Soleterra, Coca Cola and Bacardi.
It was at the Satori Communications Group Inc. in association with Barcardi's Fine Whisky Emporium promotion that Justin truly shone. The BA received excellent praise directly from Bacardi, after seeing him in action. As a result, this speaks volumes to the success of the program and his performance. In addition to excellent onsite performance, Justin sends his Account Managers at Tigris hilarious check-in photos at each event. Let's just say he takes the selfie to another level!
Thank you, Justin for being an absolute pleasure to work with and for your outstanding efforts onsite at your events in 2016.

Abdallah Kasfah, South Western Ontario
Abdallah was recruited to assist with the Rise Real Estate promotion at ICON. From his initial interview, it was easy to see some of his top qualities: passionate and hard working.
From September to December, Abdallah worked weekly at the ICON building assisting contractors with deficiencies. He went above and beyond at his shifts, bonding with contractors and students onsite. He provided excellent communication daily with his onsite Event Manager and off-site Event Coordinator.
Thank you, Abdallah for dedication, passion, and communication at your first event with Tigris in 2016.
Staff Appreciation Gifts & Our Award Winning Team
Staff appreciation gifts boost team morale and can be as simple as a cash bonus or gift card. Show your team you care with some extra recognition!
Are you interested in joining the Tigris Team? We are always recruiting top brand ambassadors and promotional models across Canada. To apply, please send 2-3 photos and your resume to our recruiting department. If hired, you will have the opportunity to work exclusive events nationwide.  Who knows- you may even be receiving one of our staff appreciation gifts for 2017!