Promo Staff Ottawa, ON – Bring your brand to life with the power of presence in Ottawa! Tigris is the leading experiential event staffing agency that is able to provide turnkey solutions for our clients. We recruit top, bilingual talent in Ottawa and currently have close to 150 brand ambassadors and promotional models in Ottawa, and 1,500 events staff nationwide.
To view our Ottawa, ON based brand ambassadors and promotional models (subject to availability) click here.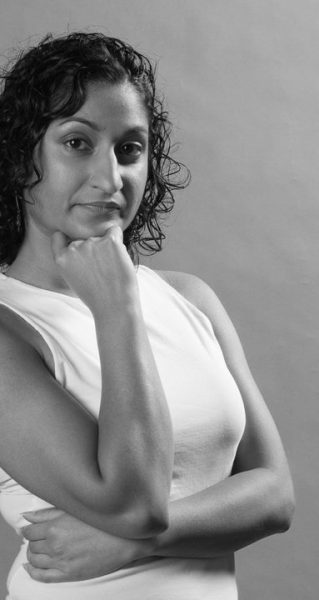 Anita Vaz is our Promo Staff Ottawa expert. She attended school for print, fashion and television, which explains her energetic personality and creative eye! She has been with Tigris for over 2 years and has extensive experience in promotions, trade shows, conferences, sales, and special events. She has represented a multitude of brands through Tigris including but not limited to: Unilever, Express, McCain Foods, Walmart, Rogers, The Body Shop, President's Choice Financial, Fallsview Niagara Casino, Coca Cola, Toronto Star, Whirlpool, State Farm Insurance, Valspar Paint, Walmart and many more. She is responsible for managing teams of 3-6 staff, liaising with clients, troubleshooting, reporting to Head Office & taking photos during activations.
Due to Anita's extensive experience, we entrust her to host our group interviews for Promo Staff Ottawa. Interested individuals are asked to send 2-3 photos to recruiting@tigriseventsinc.com, along with their resume. We then schedule qualified candidates to meet with Anita in a group setting. These interviews prove if a candidate is outgoing, professional, intellectual, and works well in a team setting. It also gives the candidates an opportunity to learn more about Tigris, the type of work available, as well as the pay rate.
3 Types of Events Where You'll Run Into Tigris Promo Staff Ottawa
Tigris was founded in 2004, and throughout our 12 years in business our Promo Staff Ottawa have participated in a wide arrange of events for a variety of clients.  Below are 3 types of events where you'll run into our Ottawa promotional models and brand ambassadors!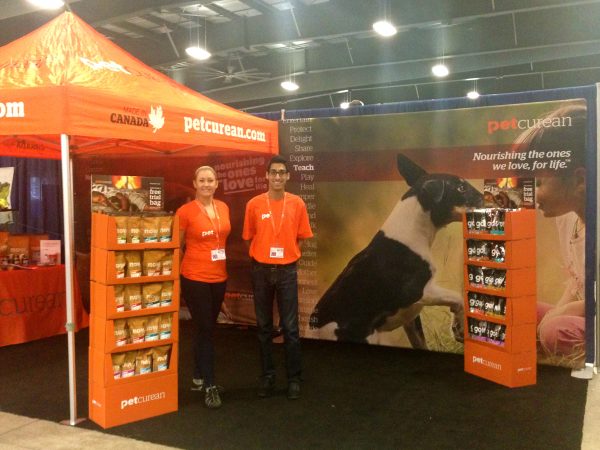 1. Ottawa Trade Shows 
Many brands use brand ambassadors to represent their company at trade shows. In some cases, the client needs extra support onsite to assist with lead generation, sales and increased traffic to the booth. Other clients may require staff to represent the brand independently. For example, in the photo above, our Promo Staff Ottawa were responsible for picking up the samples, setting up the booth, and managing the area at a 3 day trade show. The staff were trained prior to the event with a training package and conference call to ensure they were prepared to represent the brand without the client, Petcurean, onsite. The trade show was a success, and our team engage with hundreds of attendees!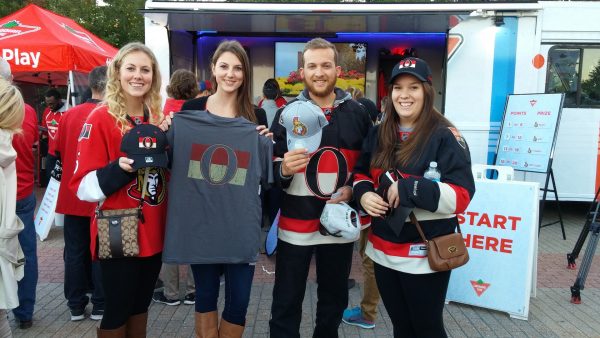 2. Outdoor Activations
Rain or shine, our team is able to assist with any outdoor event! Whether it's handing out samples, coupons or promoting a great cause, our Promo Staff Ottawa are prepared to meet your brand awareness goals and engage with your target consumer. In the photo above, our Ottawa team assisted a reputable client in celebrating the return of hockey through the #WANNAPLAY Campaign. Participants were able to participate in various athletic challenges for their chance to win a grand prize. When running outdoor activations, it's important that the staff are dressed for the weather. Learn more about appropriate staff uniforms and how the right attire can inspire your consumer from our blog post.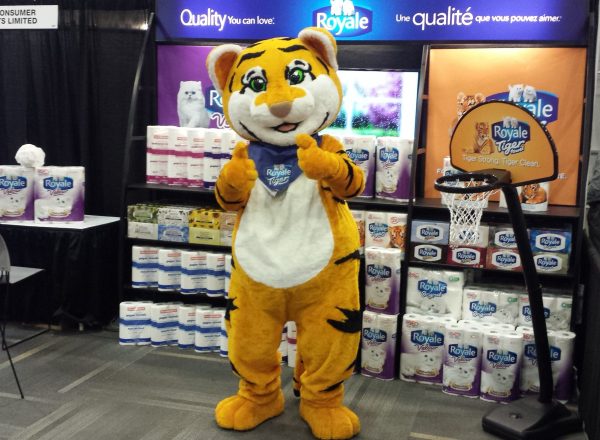 3. Ottawa Mascots
Sometimes, you'll find our Promo Staff Ottawa in disguise! Our events staff have extensive experience working as a mascot and mascot handler. They understand the importance of staying in character, and know when it's appropriate to take breaks. They are full of high energy and work extremely well with children. In the photo above, our brand ambassador is working as the Royale Tiger, at the Pharmasave trade show, is association with 6 Degrees Communication.  At this particular show, the adults enjoyed the Royale Tiger more than the children!
Bring Your Brand to Life with Tigris Promo Staff Ottawa
The 3 events listed above are just a few examples of the types of events our promotional staff have experience working. Our team incorporates sales staff, field market researchers, bilingual staff, multilingual staff, dancers, actors, bartenders and more! Contact Tigris today at 416-283-9119 or send an e-mail to info@tigriseventsinc.com for more information on our event staffing services.