Let Tigris take care of your trade show staffing needs! Our trained staff become experts on your product, create meaningful relationships with potential customers and manage the flow of the event. Tigris has successfully been staffing trade shows for businesses of all kinds. This month of March was filled with staffing trade shows across Canada.
Qwerty Dental at the Pacific Dental Conference
Qwerty Dental approached Tigris to staff their booth at the Pacific Conference in Vancouver. We provided dynamic event staff to interact and engage with attendees to introduce Qwerty to potential clients. Qwerty Dental provides dentists around the world with new and gently used x-ray technology. The picture above features the Qwerty booth.
During our staffing trade show process, we assure all event staff are familiar with the brands product knowledge, company information, and responsibilities during the trade show.
Healthy Crunch at CHFA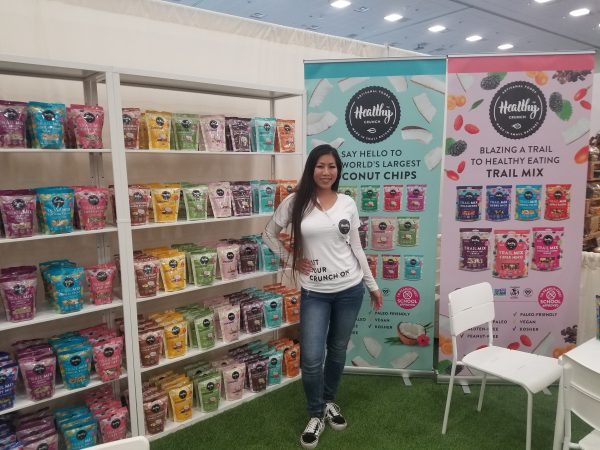 Staffing trade shows is a breeze, especially with such professional staff and great clients. Tigris teamed up with Healthy Crunch to promote their artisanal snacks at the Canadian Healthy Food Association. Onsite, our brand ambassadors handed out free samples of Kale Chips, Coconut Chips, and Trail Mix to attract new customers. The delicious snack and friendly staff created a buzz at the trade show.
Access Storage at Lansdowne Park, Ottawa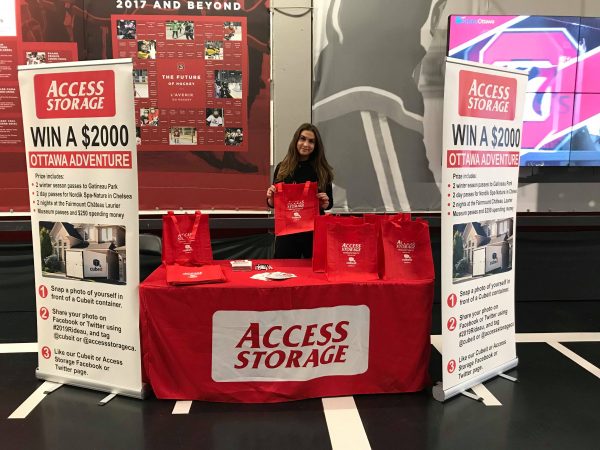 Access Storage provides self-storage, portable storage, and packing supplies to families across Canada. Tigris provided Access Storage with two energetic staff for their event at Lansdowne Park during the Ottawa 67's game, handing out free swag and conducting a contest. Similar to a trade show, our team was managing a booth, relaying key messaging and distributing free swag. Overall, Access storage and our dynamic trade show staff interacted with over 500 devoted fans!
Dilawri Group at the Vancouver Auto Show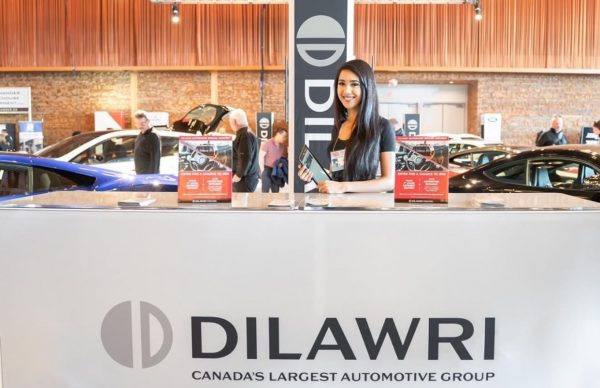 Tigris was the trade show staffing solution for the Dilawri Group at the Vancouver Auto Show. Our friendly and warm staff distributed branded tote bags, signed guests up for contests and took pictures of guests with display cars. Before the event, Tigris prepared the team with training protocols regarding staff roles, responsibilities onsite, contest information, show offers and key messaging. Trade show attendees were impressed by the luxury cars at the Dilawri booth including the Aston Martin and the Mercedes-Benz.
Throughout the event, Tigris staff engaged with over 4,390 guests. Overall, the atmosphere was electric, and everyone was eager to interact with the Dilawri brand.
Baru Baron at the Green Living Show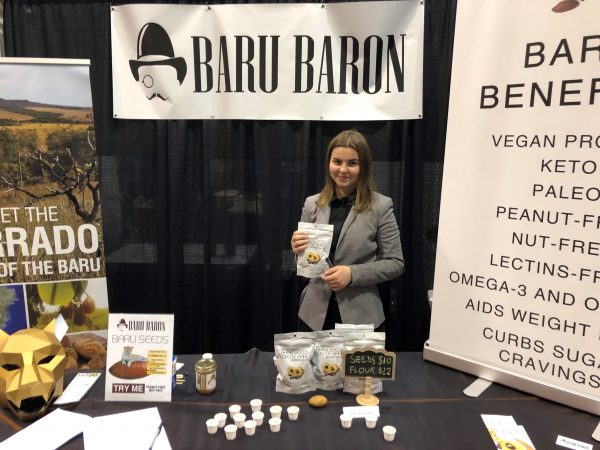 Did you know? The Baru seed has the highest protein and lowest fat content in all nuts, seed, and almonds?
We didn't either!
Baru Baron is a Toronto-based company focused on introducing the Brazilian Baru seed to Canada. They contacted Tigris for trade show staffing for the 2019 Green Living Show in Toronto. Onsite, our event staff welcomed guests, explained product benefits and distributed samples. Overall, the Baru Baron booth saw approximately 400 hungry attendees.
Essentially, trade show event staff become the face of the brand by educating, engaging, and developing a relationship with guests at the booth. Tigris has successfully provided countless businesses and brands with trade show staff across Canada.
Interested in trade show staffing? Tigris has over 2,000 trade show staff across Canada. Contact Tigris today for a free, no-obligation quote on our event staffing services.