Over the years, Tigris has become an industry leader in trade show event staffing. We provide trained event staff to represent your brand accurately. They are responsible for initiating consumer interactions, delivering brand key messages, forming relationships and executing sales. Relax and leave your trade show booths to the professionals!
Check out Tigris trade show event staff in action below!
Greenleaf Foods Sampling
Activent Marketing & Greenleaf Foods approached Tigris for trade show event staffing at the CPMA Convention. Greenleaf Foods had a delicious booth filled with samples of Lightlife Smart Patties in Black Bean, Garden Vegetable and Original. Guests loved their products because its 100% plant-based, certified vegan and non-GMO (pictured above)!
CanDisPro at SIAL Toronto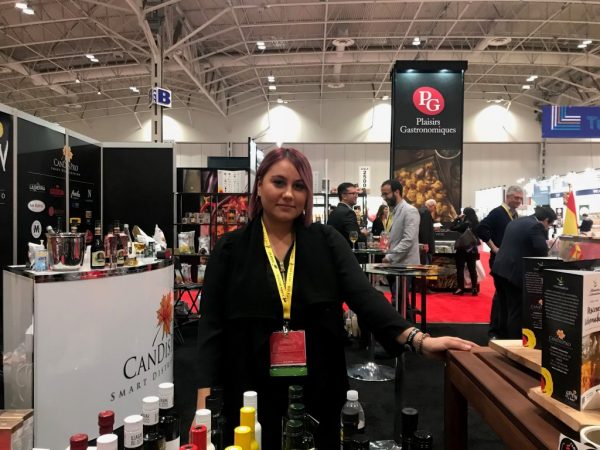 CanDisPro gave guests a taste of Spain with their authentic Spanish Cuisine at SIAL Toronto. Tigris was responsible for providing professional trade show event staffing to help attendees experience the full CanDisPro Spanish experience. Staff handed out delicious samples including San David Iberian Ham, Chorizo and Lomo.
Trade show event staff responsibilities include:
Engaging with customers to raise brand awareness
Deliver key messaging
Assist with booth setup and tear-down
Last Call at SIAL Toronto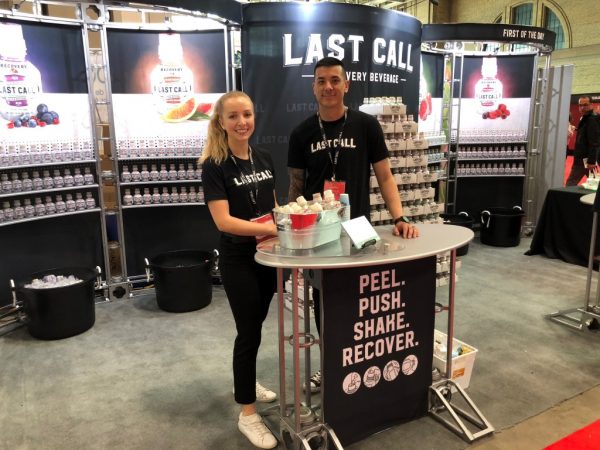 Last Call is a naturally sourced remedy to relieve the exhaustion and discomfort of a hangover. After a long night of partying, it helps people feel better faster by speeding up the recovery process without causing the "crash" effect.
FUN FACT: Last Call successfully pitched on Canadian hit TV show, Dragon's Den. They won all 5 dragons over, and it continues to be the top viewed episode to date.
Not only did it generate excitement on Dragon's Den but created a buzz at SIAL Toronto. Tigris provided Last Call with trade show event staffing for their booth. The dynamic and energetic staff were supplied with a comprehensive event protocol detailing staff expectations and key product information to deliver accurate brand messages. Throughout the event, Tigris staffed distributed over 1,000 Last Call samples and interacted with over 1,400 attendees.
Last Call Consumer Testimonials:
"Thank you for letting me try this new product. I will surely grab some before my next night out with the girls!"
"I had some of your sample 30 minutes ago and believe me when I say that this product really works."
"You have different flavors? I have to try them all!"
We understand the importance of finding the right staff to represent your brand. That's why we have over 2,000 professional staff on our roster, who are ready to work with you! Our handpicked candidates are screened, interviewed and trained to deliver the best brand experience.
Interested in trade show assistance? Contact Tigris for a free, no-obligation quote on our event staffing services. In addition, we create and plan events for clients nationwide across Canada.