Close your eyes and let us paint you a picture. Imagine a beautiful summer day. The sun is shining and you can feel the warmth of a gentle breeze. You walk up a pathway and there's a big tent! You can smell the food and hear the chatter and entertainment. Now open your eyes. Exciting, wasn't it? It's no wonder outdoor events are among the most memorable of them all. However, with most events cancelled, postponed, or moved to virtual platforms over the last year, events such as these seem like a lifetime ago. It's not surprising that there is a shroud of pent-up desire to safely come together again hanging over us.
We recognize the importance of staying at home to keep our loved ones and communities safe. However, its evident people are longing to reconnect. While larger indoor events are still a ways off, there's something to be said for outdoor events. Regulations and precautions vary region to region and even province by province, so its best you check guidelines before starting any planning. However, with the warmer weather around the corner and more vaccines being distributed every day, we are slowly but surely moving towards to returning to some of our favourite events. As these days grow nearer, we want to help you prepare! As such, we are sharing our top 3 advantages and benefits of outdoor events!
Freedom & Inspiration
One of the main benefits of outdoor events is creative freedom. With natural beauty surrounding you, it's easy to get inspired. Use that inspiration to influence your event! Whether its beachfront, forest, park or a garden, the beauty of the outdoors just cannot be replicated even in the most stunning of indoor venues. When selecting an outdoor venue, make note of natural assets such as pathways, where the sun sets, etc. If its an evening event, be sure to check if the night sky is visible. These small touches can make all the difference for your attendees. With any outdoor event there should be consideration for cool temperatures and inclement weather, but that is easily solved with a marquee or pavilion. The venue literally becomes a blank canvas just awaiting your creation!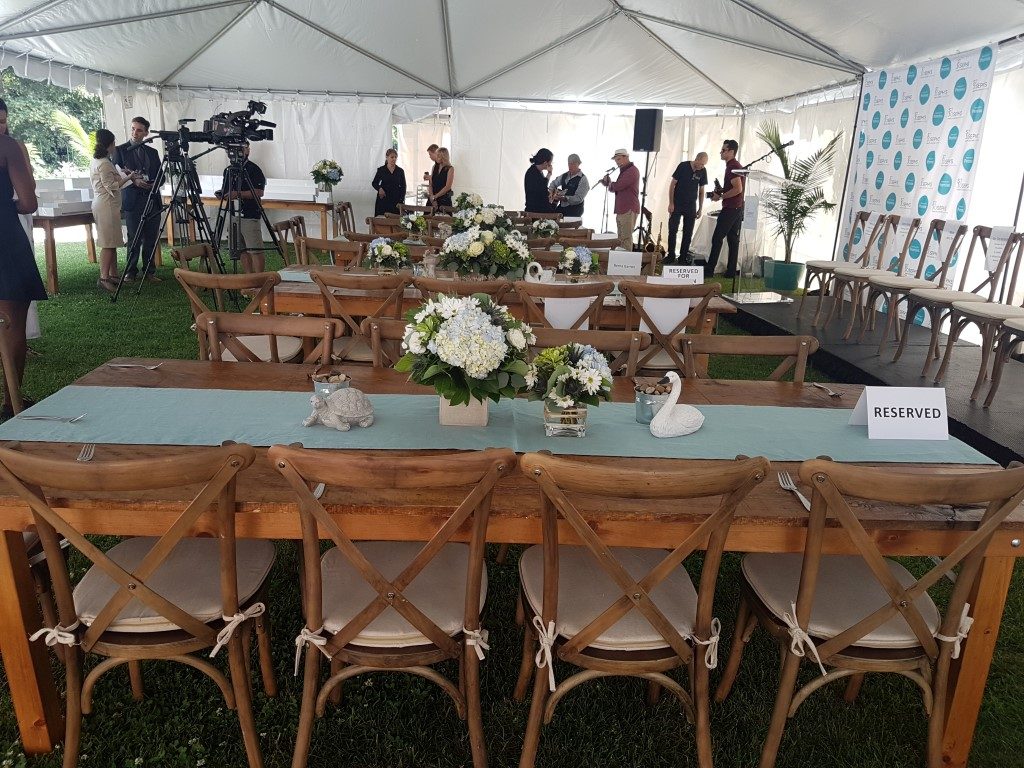 Choice & Possibility
In addition to the freedom outdoor venues bring, choice and possibility are right there alongside it. With outdoor events, you usually have the option to select your own vendors! This is a contrast to indoor venues, where most times you must stick to a preferred list. There have even been some cases, in which you may be permitted to use your own but must still pay a base fee to their inhouse supplier.
In addition to vendors, outdoor events also open a world of possibilities! Get inspired to reconnect with nature and use that freshness to breathe new life into your event. For instance, the pandemic has shown us just how many events (traditional or not) can be organized outdoors. In our opinion, it provides an even better (and brighter) atmosphere. Think outside the box and try planning your next corporate party or product launch outdoors. It's guaranteed to be remembered!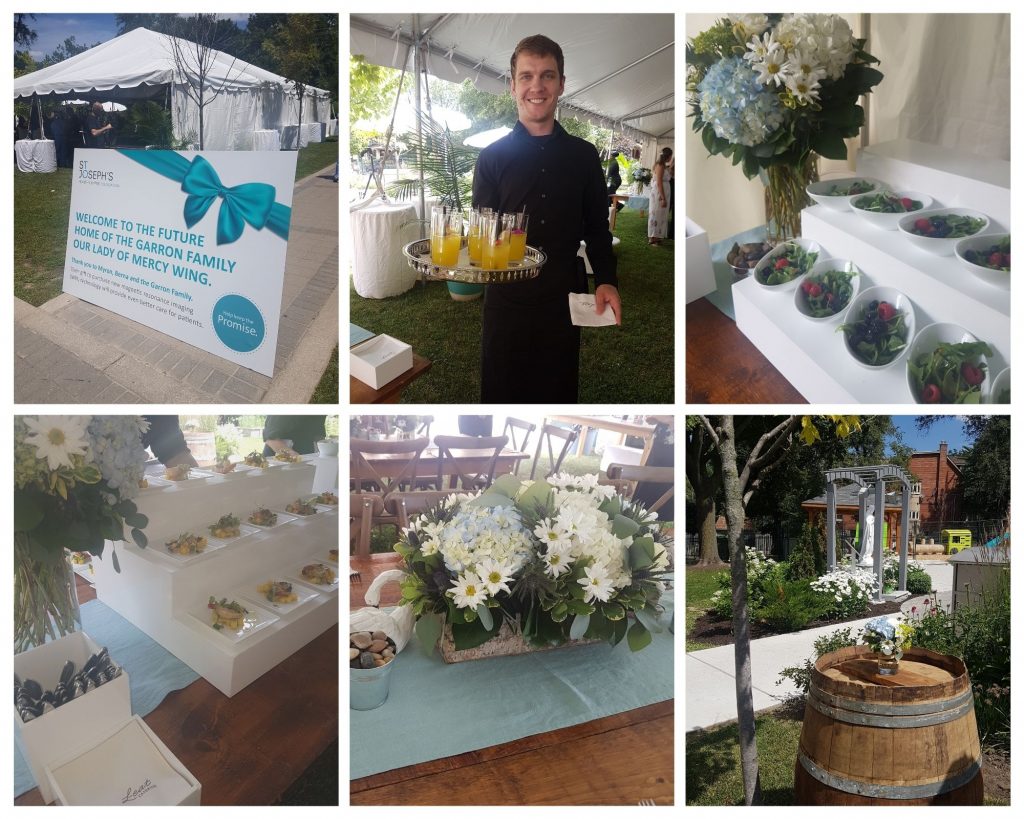 Space
One of the biggest advantages of outdoor events is space! An added bonus, you won't pay per square foot for it either. Unlike indoor spaces, when you rent an outdoor space, oftentimes you can expect to have exclusivity of the space on your event day. In addition to the privacy, you have more flexibility in terms of layout. While you might still be limited to the number of tables you can fit under a tent, it's still very customizable! With an indoor space, your floorplan is often influenced by entrance/exits, stages or other assets that can't be changed. However, outdoor spaces allow you to start fresh. You can decide what works best for the flow of your event. This means you may have one tent or many! So, use that extra square footage to your advantage. Gone are the days of squeezing guests into rooms; health and safety still needs to be top of mind!
Bonus Benefit: Budget!
We love to contribute, so why not share one more benefit?! It's no surprise budget is a top priority. Therefore, we believe in helping clients use their budgets to their full potential. As with any event, you need to plan appropriately, and outdoor events can be budget friendly if done correctly! For instance, outdoor spaces typically have a lower rental fee. In addition, consider utilizing the natural elements around you. While some décor will be needed, use nature as a backdrop and invest in décor that enhances the natural beauty. If your event doesn't require a formal dinner, consider buffet style or even passed canapes, this could save you a ton in catering costs! At the end of the day, it's all in the planning. If you are unsure, we highly recommend partnering with a professional. It will save you a lot of money and headaches in the long run!
Outdoor events are a breath of fresh air. They improve mood as well as provide room to socially distance, if necessary. However, that isn't to say outdoor events aren't without their challenges. While we've listed our top advantages, things like weather, permits and ordinances should all be taken into consideration. Our best advice? Get professional help! Be sure to work with a team of professional planners who have the expertise. It will save you time and money! What outdoor events do you have planned? Let us know, we'd love to connect with you! If you're looking for more inspiration, check out our Ten Million Reasons to Smile video and see how we planned a donor luncheon for St. Joseph's Health Centre.