As event planners, we are always looking at least a season (or even 2-3) ahead. So, it's only natural that as the winter holidays approach, we're already thinking about spring! While the pandemic has certainly put many projects on the back burner, a new season brings renewed hope for the industry. You may be wondering, "if restrictions are still in place, what events or marketing campaigns can we still take part in?". Well, at Tigris, we pride ourselves on our optimism and resourcefulness. With this said, we're sharing five COVID-friendly marketing campaigns to consider for next spring and summer.
Lead Generation
Starting with perhaps the most budget-friendly of the marketing campaigns, we encourage you to consider lead generation. This can be done guerilla style, at retail locations or inside dining establishments (as long as indoor dining is permitted or once patios re-open). Utilize tablets or smartphones that can be easily disinfected between uses. Pair that with QR codes, either embedded on the device or on a banner, so guests can conduct the action themselves. Additionally, ensure staff are outfitted with the proper personal protection and sanitation equipment. This is a safe, yet great way to connect with consumers. It enables brands to get consumers signed up for their social media or mailing lists. In turn, brands can stay connected and send exclusive offers or other various calls to action. It's a nice way to bridge the gap until we can be alongside consumers, in person, at their favourite events once again.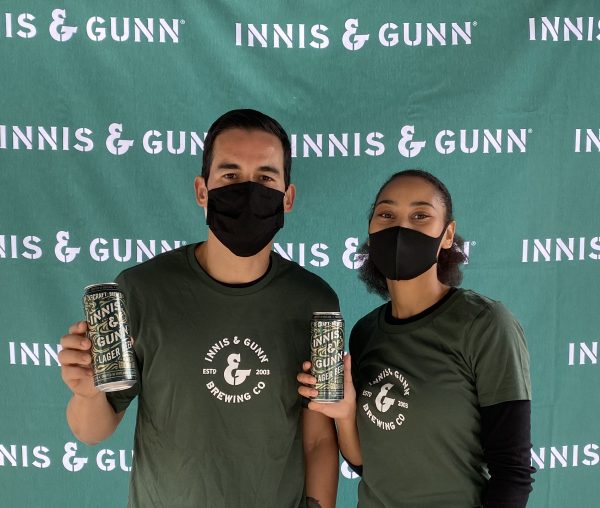 Drive Through
You may have heard us mention this before, but we continue to advocate for these types of marketing campaigns. Drum roll please…the surprise and delight! The surprise and delight, particularly in a COVID-friendly drive through setting is sure to get noticed! Whether you want to go it alone or pair up with like-minded brands, this type of campaign is sure to please. One of the most favorable qualities about this option is the flexibility it provides.
Consider creating a custom experience for your potential consumers. Don't want to risk going it alone? Pair up with some allies! For example, food, beverage, technology, and retail would pair well together. This option reduces the cost on each individual brand and opens up countless possibilities. It could be as simple as a drive-in theatre or a light show. On the other hand, it could be a completely customizable and immersive experience, that no one has seen before. Whatever suits your needs best, this is one type of campaign we urge you to consider!
Advocacy & Sponsorship
Sometimes, even we forget that events and experiential marketing isn't always just about driving goods and services into the hands of consumers. At its core, its much more than that. We believe its about bringing brands to life with the power of presence – something that is at the core of what we do. Moreover, it's about creating unique and unforgettable experiences that not only gets consumers to associate positively with your brand. But it also builds up those brands and the people that work at them. Don't forget, consumers also care about what your brand associates itself with and the initiatives it supports.
If you are passionate about a particular cause then this is a great marketing campaign option for you. Remember the ALS ice bucket challenge? Get your brand trending and do something good for the world. If hopping on the band wagon isn't your thing, get creative and concept your own unique challenge. This option can be done solo or easily paired with other marketing campaign options from this list!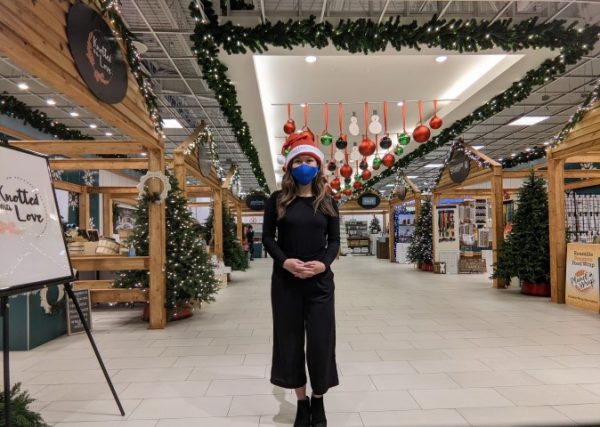 Pop Up
The pop up is another favourite of all the marketing campaigns on this list! Much like the drive through experience, this is another option that you can choose to go it alone or pair up with another brand or two. If you're looking for a profit driven program, this is easily accomplished. You could even add on a gift delivery program! Remember, pop-ups don't have to be stagnant. Consider a truck or trailer experience that you can take to local communities. It's the creativity that goes into these campaigns that get them noticed and shared socially. So, put your thinking cap on, because the possibilities are endless!
PR Stunt
Last, but certainly not least on the COVID-friendly marketing campaigns list is the PR stunt. This is one of the best ways to create viral video content. Pair it with a unique experience, such as a larger-than-life prop and you're sure to trending on social media. A great example of this, is our work with Transferwise back in 2017. Transferwise wanted to make an impact with their launch into the Canadian market. The intention was to "wake up" consumers about the fees associated with international money transfers. Tasked with managing logistics and production for a viral video shoot, we built a larger-than-life alarm clock, sourced beds, pillows, branded bedding, etc. Additionally, we booked a cast of 100 "sleepwalkers" for an epic pillow fight, shot guerilla style, in a prominent, historical building in the heart of downtown Toronto!
Overall, it was a hit and featured live on a couple major news stations. The video also received hundreds of thousands of views on social media. If you want to see the power of the PR stunt for yourself, check out the award winning video! While our work with Transferwise is a great example of how to go all out, keep in mind that your stunt can be big and splashy without breaking the bank. You can consider partnering with a local artist to create a unique and budget-friendly art installation. It's important to create a call to action to ensure consumers are sharing their experiences on social media!
Final Thoughts
At Tigris, we always see the glass as half full and look for fresh opportunities. While we take COVID-19 very seriously, it doesn't mean we can't still do what we love! We hope you've enjoyed our top COVID-friendly options. If you're looking for a 360 degree solution, considering pairing a few of these campaigns together or simply give us a call for a custom quote or proposal. What did you think of our list? Feel free to let us know. You can email us at [email protected] or call us at (416) 283-9119 to discuss your next great series of marketing campaigns. You can also click below for a free quote today!