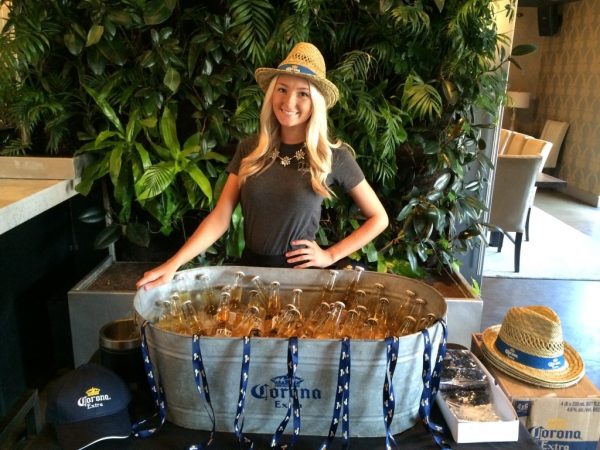 More often than not, the success of an alcohol promotion is based on sales. Our sampling staff are certified and sales driven, but most of all, demonstrate a strong work ethic. We provide everyone with the opportunity to work and excel in this type of promotion. No matter how much experience one has, we've all got to start somewhere!
It can be intimidating to work independently with a sales goal haunting you. What if I don't sell enough? What if no one wants to try the product? What if the store isn't busy? These are common questions you might ask yourself if it's your first time working an alcohol promotion. Because we were all first beginners, we'd like to share 4 ways to increase your sales at your first (or next) alcohol promotion. Before you know it, you'll be oozing confidence and running out of stock!
Double Check You Have All Your Supplies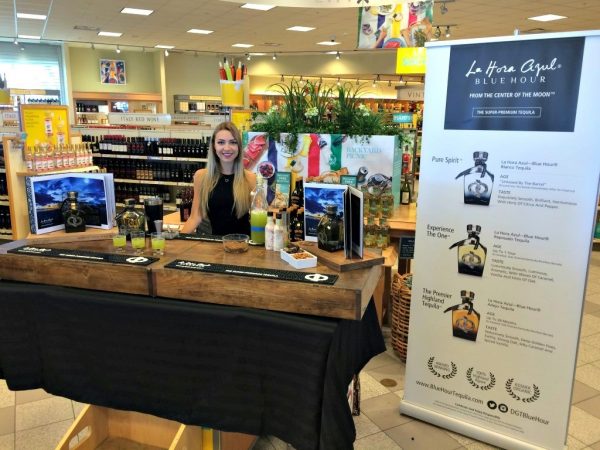 Commonly, the supplies for your tasting station are delivered directly to your home. Otherwise, the supplies will be shipped directly to the store at which you are sampling. If the supplies are shipped to your house, it's not enough to let your manager know you've received a box of supplies. Make sure you sort through the box(es) and double check everything is there. It would be too late if you only discover something is missing after you're already on site.
What comes in a tasting kit? Below are a few items that may be on your checklist:
Branded Uniform
Table Cover/Banner
Sampling Cups
Ice Bucket
Food Pairings (ex. cheese or crackers)
Sampling Report
In addition to bringing your tasting kit, make sure you bring proof of certification for serving alcohol. Staff in Ontario must carry their SmartServe and staff in Western Canada must bring their Serving it Right card. These cards must be presented to the store manager along with a photo ID before each shift.
Inspire a Trial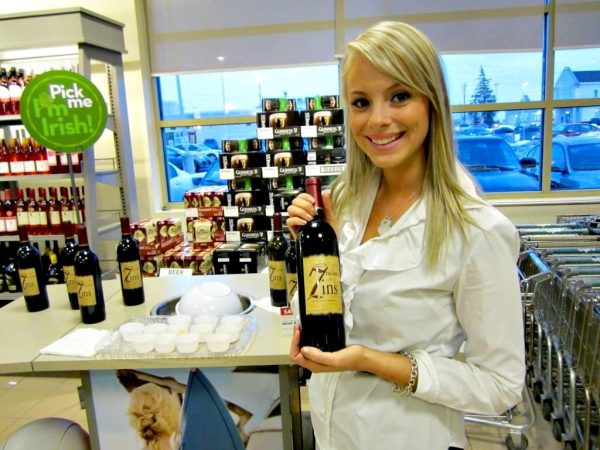 As obvious as this may sound, greet everyone with a smile. Don't wait for them to approach you. If your sampling station is near the entrance, begin with "Welcome to (store name)! Today we are featuring (product name). Would you like to try a sample? It's really (delicious/refreshing/light)." By engaging with consumers immediately, they will be unable to bypass your booth.
When offering a sample, be sure to present the label as you pour. This is applicable for all types of alcohol, not only wine. The packaging is important! While pouring the sample, engage in conversation. Ask the customer what they are having for dinner, and pair the alcohol with their dinner or weekend plans. Be sure to mention the price and/or the limited time offer.
Close the Sale

Keep selling the product while the customer is tasting. This is where all your product knowledge comes in. Discuss the origins of the product, the taste, and what it pairs well with. Never leave 'dead time' when interacting with a customer. Use every moment of your interaction as an opportunity to sell. Ask if they enjoy the flavours and if they can taste specific characteristics of the product. Close the deal with "Would you like to take home a bottle/case?". Mention it could be given as a gift, or personally enjoyed at home. If the product is limited edition or on special, reiterate that in your closing.
Don't Say…

Never put down the quality of the product or agree with a negative comment a customer may make. As you know, not everyone will like what you're sampling. That's why there are so many options on the market – everyone has different tastes, styles and preferences. If someone doesn't like the product, don't say "You're right, it's not the best". Regardless of your personal opinion, never share a negative one with a potential customer. Instead, recommend another product from the same brand for them to try another time. Ask more about their tastes and what they enjoy drinking. This will help you make recommendations.
If someone says, "This wine is too sweet!" you can reply with "This is a great wine that goes well with dishes that hold more spice". Giving customers recommendations or turning a negative comment into a positive one can lead to a sale you could have lost.
Are you feeling confident? Ready to crush an alcohol promotion? Tigris has been providing alcohol sampling promo models for over a decade. If you're interested in working with Tigris, apply here. If you'd like our sampling staff to increase your sales, contact Tigris today.