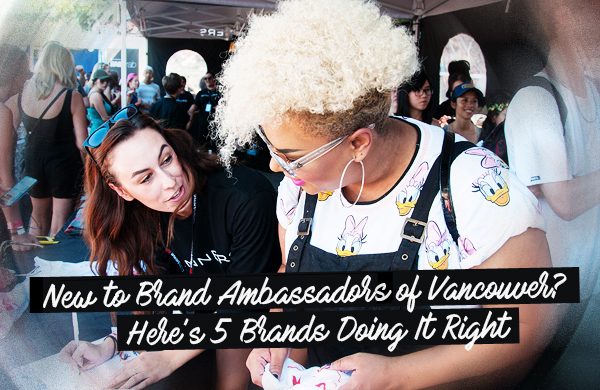 When partnering with Tigris, our brand ambassadors of Vancouver will magnify your brand with their engaging, professional and attractive attitude. In addition you'll receive…
The Top Brand Ambassadors of Vancouver
Our team is close to 300 strong in Vancouver, a number that continues to grow. We attract top talent through in-depth interviews that include role play and skill testing questions. In addition, we consistently refresh and grow our roster with monthly interview sessions alongside targeted recruiting for specific events.
Comprehensive Training
We design and and produce a detailed training package to ensure the talent you select for your team arrives ready for the task at hand. Looking for more? We offer on-site, webinar and conference call training for clients looking to better prepare their team with the knowledge and tools to succeed.
You're Protected
$5M CGL coverage, work place safety and incidentals are all covered within our agency fee, so you can rest easy knowing that you're fully covered.
Discover how you can utilize events staff in the west coast!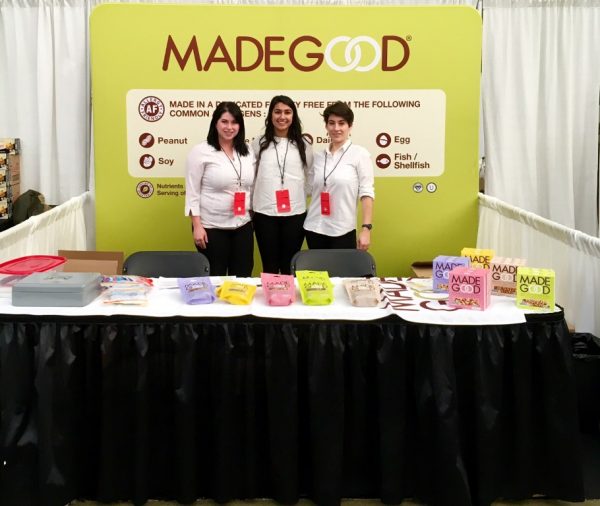 Looking for a delicious, healthy snack? MadeGood® granola bars and mini bites are the perfect, family friendly treat. To promote the product, MadeGood® exhibits at trade shows across Canada. As you can imagine, sending your Sales Manager and Account Managers from your head office all across the country, can become quite expensive. By working with brand ambassadors of Vancouver, you'll have staff knowledgeable and local to the area to manage your brands presence. They'll execute the sampling and sales, while your team can focus on planning the next big event!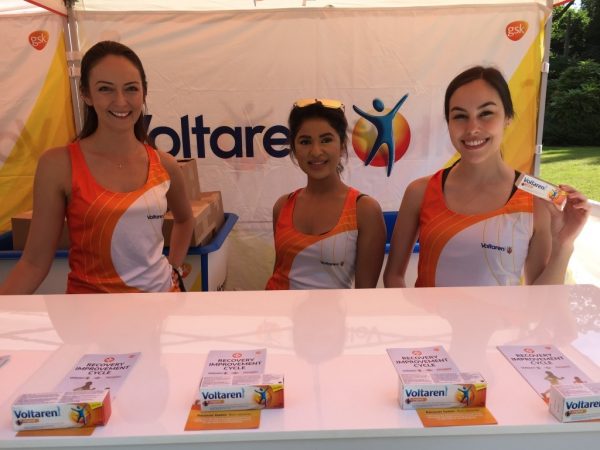 If you're active, you've probably heard of or used Voltaren Emulgel. This product relieves pain, reduces inflammation and assists in a speedy recovery. In association with 6 Degrees, Voltaren executes a Recovery Accelerator Zone at popular marathons across the country. In Vancouver, they activated at the Scotiabank Half Marathon which attracts over 6,000 runners. Tigris provides an athletic team of events staff to engage with participants. The Recovery Accelerator Zone allows runners to stretch, rest, and try free samples of the product. In addition to this marathon, Tigris provides brand ambassadors for 3 races in Toronto to manage the activation.
Trade Shows and Mall Promotions
If you know your brand plans to attend the same events in Vancouver throughout the year, you can implement a team of Vancouver brand ambassadors to cover all events. This way, you can hand pick the staff you want to represent your brand and train them before the first event kicks off. As a result, you have a core group of brand ambassadors that continuously represent your brand. They will be confident in key messaging, managing sales, booth logistics and troubleshooting. It always pays off to plan ahead! A great example of a brand that utilizes this tactic is Flonase, demonstrated in the video above.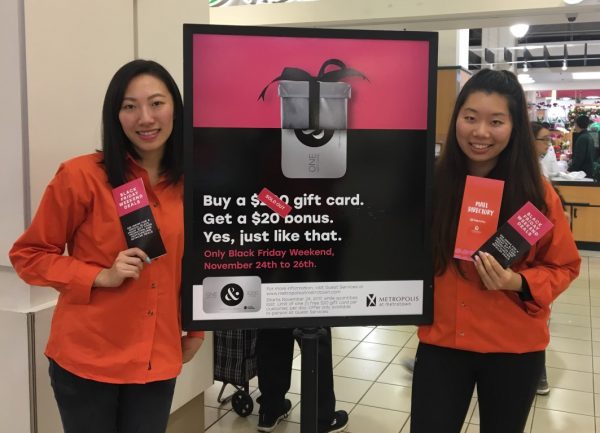 In the previous examples above, each brand only required a small team of brand ambassadors. What if you need 30+ for an event that happens each year? More importantly, what if you're looking for staff that speak a specific language or have related experience? This can be done, and at no extra cost! If you're looking for a specific number of staff or type of individuals that can relate to your brands audience, our large, diverse roster can cater to your needs. Our Black Friday promotions are great example brands utilizing large teams for a special event.
Experiential Events
In some cases, your brand may be touring across Canada with the same activation. Although it may be beneficial to have the same team activate in each city, it's not always cost efficient. In these situations, one Event Manager that tours across the country is sufficient. A team of brand ambassadors local to each area to support the Event Manager will assist to ensure a successful event.
Contact Tigris for a free quote on brand ambassadors of Vancouver and our event staffing and planning services across North America.