If you want people to talk about your brand you need to give them something to talk about. That's where Toronto Experiential Marketing Companies come in. Here at Tigris, we create, plan and staff memorable events that build brands and businesses. Our mission is to bring brands to life with the power of presence. So, what can Toronto Experiential Marketing Companies do for your brand? What can you expect from them, and how quickly can they deliver?
A Quick Guide to Toronto Experiential Marketing Companies
EXPERIENTIAL MARKETING :: Experiential marketing is essentially engagement marketing, where consumers are able to directly participate with the brand. In some cases, a client may have a brilliant idea to promote their brand or product, but need assistance with design, building and staffing. A great example of an experiential marketing campaign Tigris worked with EXPRESS from 2014-2016. The client wanted to increase brand awareness in the retail market and expand sales at the store level.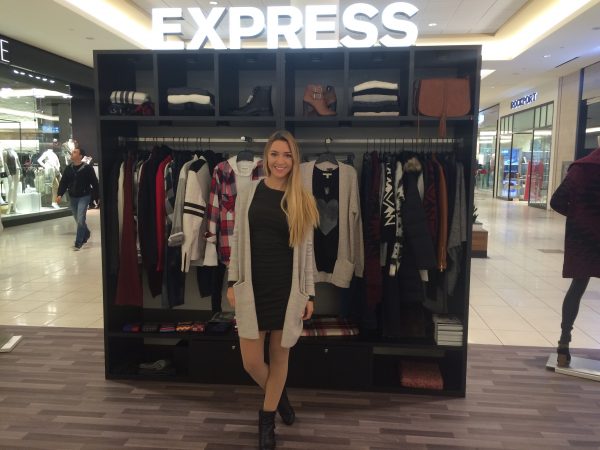 Tigris built a larger than life mobile pop-up closer with the support of our creative partners. Not only was this design eye-catching, but the promotion also included a text to win gift card giveaway and coupon strategy to entice consumers to visit the store for special, limited time offers. This activation traveled across Canada over 25 times at TIFF, concerts, malls and campuses (a number that continues to grow). Tigris also supplied female promotional models to wear the clothes and encourage customer participation.
EVENT PLANNING :: Throughout our 13 years in business, Tigris has also planned many events for our clients. Recently, a nautical themed post-wedding reception for our very own CEO, Serena Holmes, was planned for June 4th. We are currently preparing for St. Joseph's Toronto West Halloween Fest. Although the event isn't until October, our team has already begun planning for this unique event. Tigris is responsible for various city permits (the event shuts down Bloor St between Jane & Runnymede), sponsorships, onsite activations, performances and more. Last year, over 10,000 participants contributed to the Toronto event fundraising efforts by buying tickets to participate in onsite activation's and food/beverages.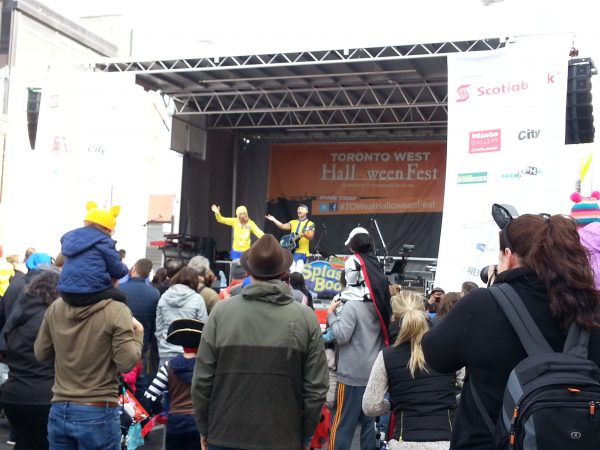 Tigris was also recently involved in the planning of Canada Post's Montreal Road Show. We sourced the venue, caterers and bilingual staff to support the event. If you're planning a celebration, seasonal event or customer appreciation event, let us take the logistics off your plate. Tigris also teamed up with Brandfire to plan a unique exhibition to promote the launch of Burt's Bees new line of lipstick appropriately called, "Shades". Tigris was responsible for sourcing a unique venue in Toronto, appropriate DJ and musician, food and beverage, as well as photography and videography. As you can see, we've got a few great events under our belt!
EVENT STAFFING :: Sometimes, our clients simply need the staffing support for their event, which we are more than happy to provide! When a client has booked Tigris to supply staff, we reach out to those on our team that live close to the event, as well as posses the appropriate skills and look to represent your brand.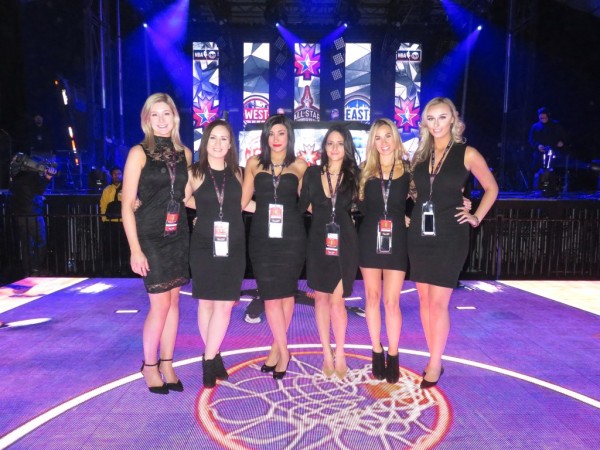 When might you use Tigris events staff? See a full list of their positions below:
• Brand Ambassadors: Conferences/Concierge Programs, Experiential Branding Events, Street Promotions, Product Demonstrations, Tradeshows
• Events Staff: Charity Fundraisers, Event Hosting, Wait Staff including Bartenders, Food & Beverage Servers
• Market Researchers: collecting data at Airports, Bars and Restaurants, Fuel Stations, In Store or On-Street, Schools and Tradeshows
• Promotional Models: Bar/Club Promotions, Publicity Stunts, Special Events, Fashion Shows & Pageants, Photo and Video Shoots
• Sales Staff: Assisted Sales Program, Merchandising, Tradeshows, Sales Promotions
Toronto Experiential Marketing Companies Expand Across Canada
Tigris is able to support our clients nationwide across Canada. As of 2017, we have over 2,000 dynamic brand ambassadors and promotional models in over 15 markets across Canada, along with regional account management support.
BC (Vancouver, Kelowna, Victoria) – 250+
WESTERN CANADA (Calgary, Edmonton, Regina, Saskatoon,Winnipeg) – 350+
ONTARIO (Toronto, Ottawa, North‐East, SWO) – 600+
QUEBEC (Montreal, Quebec City & Sherbrooke) ‐ 200+
EASTERN CANADA (Charlottetown, Halifax, Fredericton, Moncton, Saint John & Saint John's) – 100+
Are you ready to make a memorable, engaging experience with your consumers? Contact Tigris today at 416-283-9119 to speak with one of our talented Account Managers. You can also send an e-mail to info@tigriseventsinc.com for a free, no-obligation quote.