Tigris is honoured to support the 8th Annual Smashed Ping Pong Charity Event September 27, 2019. We invite you to join us at Rebel Nightclub for an evening of fun and fundraising! This event is brought to you by Zancor Homes and Lifetime Developments, held at REBEL, Toronto.
This is our second consecutive year supporting the charitable event with our top Toronto promotional models. Our high energy and enthusiastic team is responsible for many tasks throughout the evening. These include, but are not limited to: selling raffle tickets, managing the manual scoreboard, catching and replenishing ping-pong balls, and socializing with the crowd.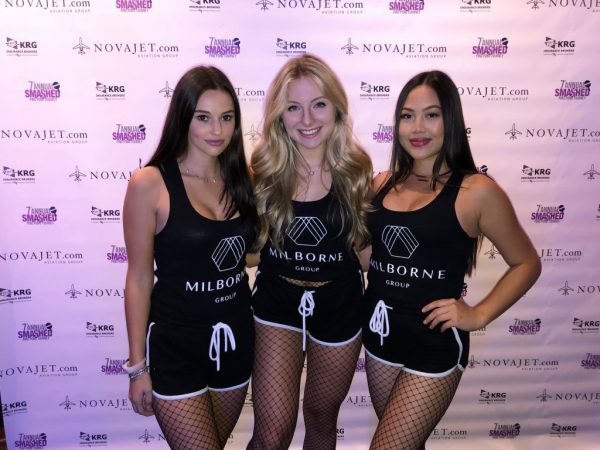 This year, we are supporting the event with an Event Manager, increasing the amount of staff by 2, and adding a registration position. Our Event Managers are always onsite when there is a team of 7+, to manage attendance, delegate duties and ensure top performance from the team. We highly recommend Event Managers for your event to ensure the staffing component is executed seamlessly.
Only the Best Toronto Promotional Models for Smashed!
You may be wondering what this event is all about. The Smashed Charity Ping Pong Tournament was created in 2011 to bring friends together, enjoy ping-pong, and most importantly, give back to the community. So far, Lifetime has raised over $1 million for various charities including Make-a-Wish, Lifeline and WE Charity.
Here is a taste of what to expect on September 27th:
6:00 pm – Doors open, Tournament players arrive
6:30 pm – Tournament Starts
9:00 pm – After-party Starts
Work on your topspin and get ready for the BEST charity event with our top Toronto promotional models. This year, we are providing 15 gorgeous staff! You won't be able to miss them in their branded tank tops, shorts and fishnet stockings. Although Lifetime is providing the branded attire, Tigris is able to source and create branded apparel for all types of attire, including branded hats, jackets and shirts!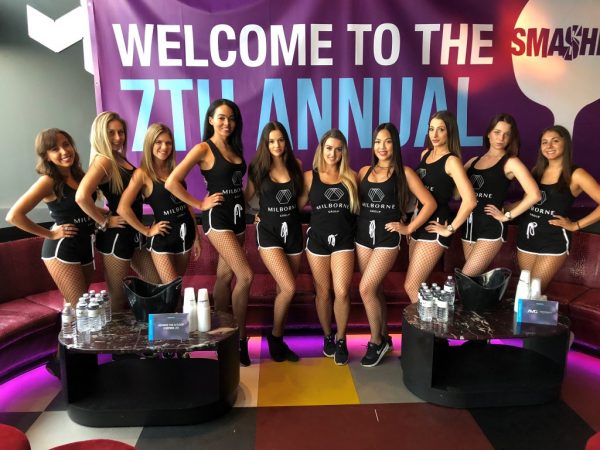 Still not convinced? Below are a few Smashed Ping Pong Tournament attendee testimonials from 2018:
"I'm glad that such a large company still keeps it's community a priority, giving back to charities such as Sick Kids and WE kids."
"It seems these events keep getting bigger and better!"
"I look forward to this event every year!"
"An amazing evening for an awesome cause."
"I am absolutely coming back next year!"
Are you looking for the best Toronto promotional models for your event? Contact Tigris today to learn more about our staffing services, available across North America.