To illustrate the rapid decline of the African elephant population, South African cream liqueur, Amarula, placed a life-sized elephant ice sculpture in Toronto and gave it a voice to invite Canadians to do their part to make sure elephants don't disappear. This activation was enhanced with a summer sampling campaign in both Vancouver and Toronto.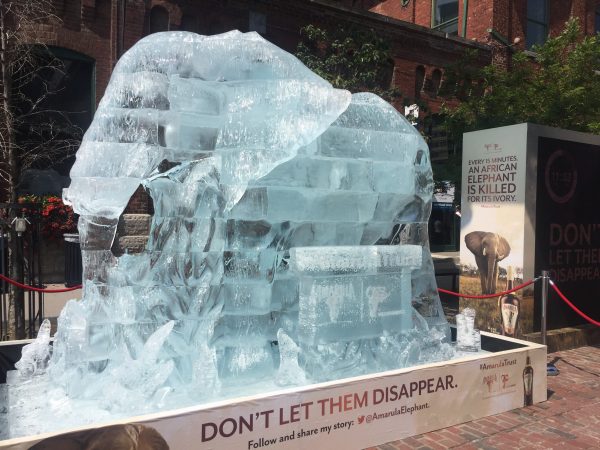 Don't Let Them Disappear | Highlighting Global Issues Facing Wildlife on World Elephant Day
In partnership with the renowned conservation group, WildlifeDirect, Amarula launched the 2018 "Don't Let Them Disappear" campaign in various countries globally.
The campaign aims to raise awareness in protecting the world's declining African elephant population. To kick off the "Don't Let Them Disappear" campaign across Canada, Amarula hosted an alarming event in Toronto's Distillery District on August 12, World Elephant Day, an international annual event that is dedicated to raising awareness about the preservation and protection of elephants. Amarula is further supporting this campaign with a street sampling in Vancouver and Toronto on August 17-18.
Please check out the press release for additional information.

Unveiling the Giant Melting Ice Elephant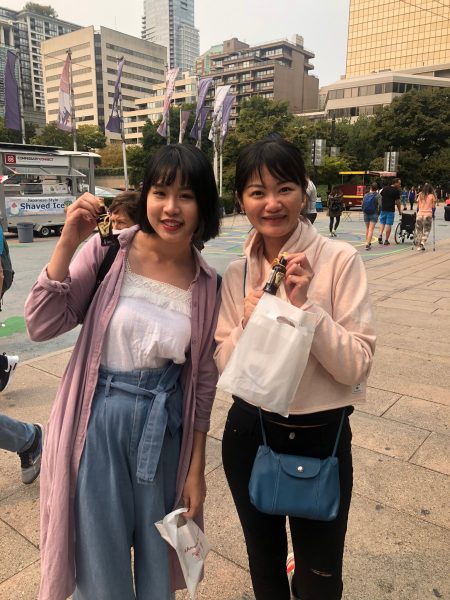 A life-sized ice sculpture of an African elephant was placed in the summer heat of Toronto to illustrate the rapid loss of the African elephant population.
The Amarula ice elephant was on display at the Distillery District starting Sunday, August 12 until it completely melted. Most noteworthy, the life-like sculpture consists of roughly 103 blocks of ice, weighing an estimated 9,344 kilograms. Over the course of the day, the massive ice sculpture gradually melted, symbolizing the alarming rate at which African elephants are being killed for their ivory.
YBVOCAL teamed up with Tigris to provide 6 energetic and engaging brand ambassadors in Vancouver & Toronto for an Amarula sampling to amplify awareness about the ice sculpture in the Distillery District. The team was required to distribute samples and deliver key messaging to promote Amarula Trust along with their products while highlighting their important work with Wildlife Direct.
Summer Sampling Campaign to Increase Awareness & Sales
The purpose of the campaign and summer sampling was to:
Raise brand awareness and intent to purchase, while making the important connection to elephant conservation.
Sample 2,000 Amarula kits to passersby (of legal drinking age) over a 3-day sampling period.
The public was extremely interested in discussing the brand with our brand ambassadors. The ice sculpture gained a lot of attention and awareness. As a result, many people wanted to learn more about how to help elephants in South Africa. In addition, people enjoyed the product and were happy to take home a sample. Discover what participants had to say below:
"Wow! I had no idea that elephants are in grave danger. I love when companies use their power to do good."
"This is the best sample I have ever been given. We will absolutely be purchasing a larger bottle today!"
"This is a great cause and the display is very well done."
Looking to plan your own summer sampling campaign? Tigris has reach in over 15 markets across Canada including Toronto, Vancouver, Calgary and Montreal. We'd love to chat! Give us a call at 647-286-9392 or email us at [email protected] to see how we can bring your brand to life with "The Power of Presence".