Working as one of our Vancouver promo models can be a glamorous job, but it requires more than just standing around looking pretty! Tigris recruits top talent through extensive group interviews where candidates are asked skill testing questions and encouraged to showcase their personality. We also require our promotional models to have a great portfolio of professional photographs. These photos are sent to our clients to assist with making a selection on whom they would like to represent their brand. Promotional models give each company a personal face, so a large emphasis is placed on their looks, as well as their talents.
Where To Find Tigris Vancouver Promo Models In Action
1. Promoting a Fashion Retailer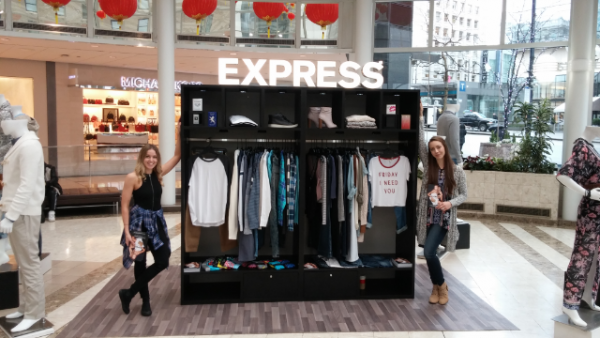 Fashion retailers are a common client that require promotional models to represent their brand. It's up to our Vancouver promo models to communicate a high energy, fashion-first point of view and get people excited about the brand. EXPRESS and Harry Rosen are two fashion retailers with a very specific brand image that have required event staffing services to support their brand. For EXPRESS, in association with Midfield, Tigris provided a team of promotional models to model the apparel and target the 20 to 30 year old customer. They helped generate buzz and grow the brand's database of new customers through an eye-catching Express Pop-Up Closet and text-to-win campaign. For Harry Rosen, Tigris provided Mandarin/Chinese staff to host dim sum and a tea station in-store, maintain station cleanliness and restock platters as per caterer's instruction. They were dressed in Mandarin inspired attire that matched perfectly with the theme. The purpose of this event was to celebrate Harry Rosen customers and the Chinese New Year.
2. Alcohol Samplings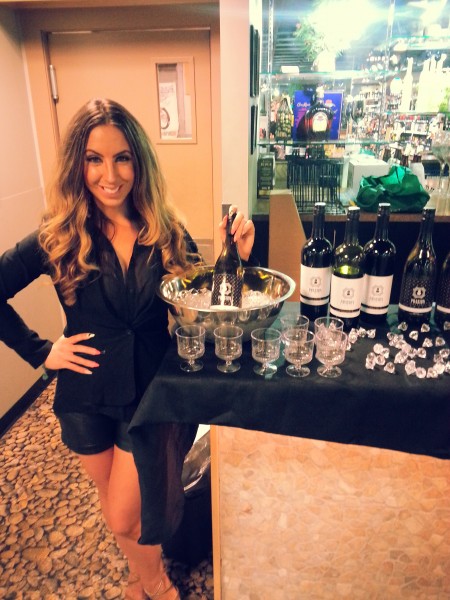 Alcohol companies are passionate about their brand image and quality. Promotional models are knowledgeable and educated on the products and immediately increase sales by influencing on the spot purchases through samplings and sparking conversations. Some of the services our promotional models can provide our clients with include:
Bartenders
Bud Promotion Girls
Mixologists
Night Club/Bar Promotions
Samplers for On Premise Promotions & Off Premise Promotions
Sampling with promotional models is proven to increase brand recognition and get your target audience talking about your brand. Whether you are looking to promote a new product or boost sales for an old favourite, our team is able to peak consumers interests and awareness of your brand.
3. Trade Shows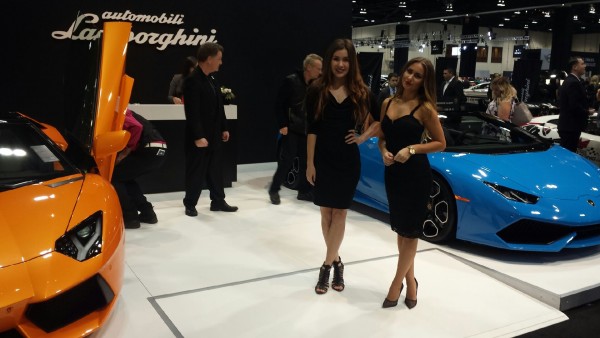 Tigris promotional models have been utilized at the Vancouver Auto Show, National Franchise Show, Home and Garden Show, and many more! Promotional models are a great addition to any type of client and the trade show they will be attending. The staff are able to enhance a consumers perception of the brand, service or product through a live, person to person experience. Our team is trained with a comprehensive training package, webinar, conference call, and/or onsite training to ensure they have extensive product knowledge prior to the event. Vancouver promo models at trade shows are able to increase traffic to your booth, provide samples and/or demonstrations of the product, provide product information and hand out promotional items such as gifts or brochures.
4. Special Events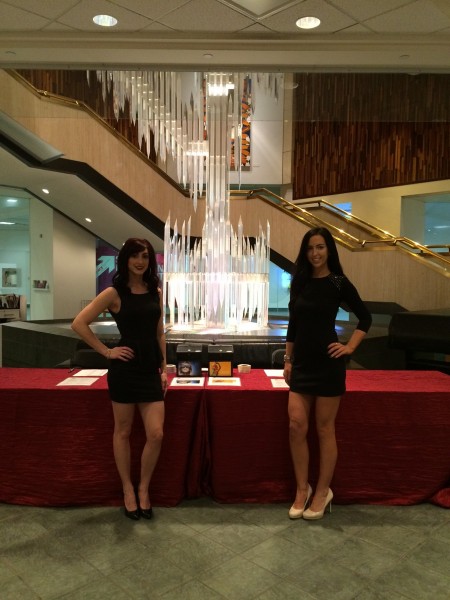 If you're looking for hosts or hostesses for a special event, our Vancouver promo models are the perfect addition to your event. They can handle registration, coat check and act as a main point of contact for guests who have any inquires throughout the event. Whether you're hosting a private party or a corporate dinner, our professional promotional models are able to adhere to any occasion.
Are You Looking For Vancouver Promo Models To Enhance Your Event?
Here's how it works: if you're looking to hire Vancouver promo models for your next event, give us a call at 416-283-9119 or send an e-mail to info@tigriseventsinc.com. Let us know what you're brand is all about, details regarding the event and how many staff you need, with the exact dates and hours. We will then put together a quote tailored to your specific requirements. Once approved, Tigris will reach out to our team to collect availability and present you with options of the perfect candidates available for your event.
If you're interested in working as a Vancouver promotional model, please send 2-3 photos and your resume to recruiting@tigriseventsinc.com. We host group interviews in Vancouver seasonally.