10 Things No One Tells You About Toronto Event Staffing
Do you have experience working in Toronto Event Staffing? For those of you who are just entering the world of promotional modelling, you'll be happy to read these 10 facts below and embark on our journey as an events staff career or for part time work! For those of you who are already heavily experienced, below are 10 reminders why you have the best job ever.
1. They Do More than Just Supply Staff
Toronto Event Staffing agencies do more than just supply a team of professional, outgoing brand ambassadors to support your brand. We provide Team Leads who are able to direct a large group of staff and act as onsite support for the client. Here at Tigris, we are able to plan an event or program from scratch and take the entire event planning aspect off our clients plate! This is great news for our clients and staff who love working for original events and taking on extra responsibilities such as picking up supplies, set-up, and Team Lead duties.

2. Not Just Anyone Can Work For an Event Staffing Agency
To work as a brand ambassador, you need a large personality and a ton of confidence. You need to be able to work a crowd, relay key messaging and persuade consumers to try or purchase a product. Working with the public on the forefront of the promotion isn't always easy; you need a tough skin! Brand ambassadors must possess leadership skills and work well in a team. They need to have a great sense of direction because they are sent all over the city for various events. Tigris staff must also be intelligent and reliable; we ask all our staff to complete a feedback form that is incorporated into a report for each of our programs to give valuable insight on the event to the client.
3. You'll become a Vessel of Product Knowledge
Our Tigris events staff have worked for hundreds of brands including Petcurean, Labatt, Edo Japan, EXPRESS, Facebook and Microsoft. To prepare for these events, they may be sent a training package, participate in a conference call or onsite training session. They must study the key messaging and overall brand image to ensure they are able to confidently represent the brand and engage with consumers.
4. It Pays Well – And Fast!
Majority of events staff, depending on the length of the shift and their specific duties, are paid between $18-$25/hr here at Tigris. We also pay within 2 weeks of the event by direct deposit. You'll never be wondering where your money is when you work with us!
5. Travel Opportunities
Some clients request the same team of brand ambassadors to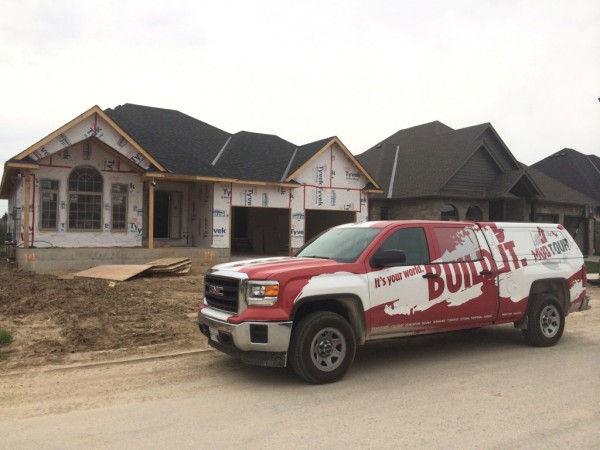 represent their brand in several different cities, therefore providing mileage and travel time. In 2014, Tigris provided brand ambassadors for the CGC Mud Tour to travel across Canada for 3 months to surprise and delight workers at various construction sites with promotional material and supplies. Talk about a great summer job!
6. You Aren't Taxed on Your Pay Statements
Toronto Event Staffing agencies have rosters of independent contractors. Here at Tigris, we are responsible for paying our staff but we do not tax them on their pay statements because they are independent contractors that work on an event to event basis.
7. Lunch and Parking is Reimbursed
Depending on the event, some clients are able to compensate for staff lunches or even provide lunch onsite. This usually occurs when staff are working long days and are unable to break for lunch. For our staff in Toronto, we know parking is expensive so Tigris compensates up to $15/day for parking. We want you to make the most money possible for representing our agency and clients to the best of your ability.
8. Costumes Are Provided
If you're a promotional model, you definitely love to dress up, or you'll learn to love it! Our staff have dressed as elves, airline stewardess, 1950's hostesses, Santa, elves and various mascots throughout the years. If you aren't in a costume, you'll most likely be provided with a branded shirt or asked to wear professional all-black attire.
9. You Make Valuable Contacts
Your resume and network will continue to grow with each promotional event you work. You never know who you will meet onsite and the impression you will make on the client and/or consumers. We have clients that specifically request certain staff due to their outstanding efforts. Whether your goal is to earn more money at more promotional jobs or meet valuable contacts for a full-time career, both options are attainable by working for Toronto event staffing agencies.
10. You Make Long Lasting Friendships
It's impossible not to make friends when you are working alongside like-minded brand ambassadors that are outgoing and hardworking, just like you! You'll run into the same staff at various promotions and bond over working on the front lines and the fun experiences you've encountered.
Are you interested in Toronto Event Staffing?
If you are interested in working as a promotional model, contact Tigris at recruiting@tigriseventsinc.com with 2-3 photos and your resume. We host interviews several times a year to recruit new staff. If you are interested in using our promotional staff for your event, contact Tigris today at 416-283-9119 for a free quote on our event staffing services. We operate in over 15 markets across Canada including Toronto, Vancouver, Edmonton and Montreal.