Looking for the Best Promo Staff in Toronto?
When you need the best promo staff in Toronto, you can imagine that Toronto is the home of our largest roster of events staff (over 1,200 promotional models and brand ambassadors) and we continue to grow monthly! Given Toronto is our biggest market, Tigris hosts interviews at our head office once a month and in other markets every 2-3 months.
This may sound like a lot, but we wouldn't hire our staff without the demand. We get requests for quotes daily and each program is extremely different from the other. We pride ourselves on our diverse range of promotional models. brand ambassadors and events staff – from ethnicity, age, gender, education, special skills and talents; you're bound to find the right person and/or team for your event among our roster.
Our clients fall in love with our staff and most of the time, they end up requesting the same promotional models over and over. Our events staff and clients form a bond, which is exactly what we want to happen. It's important for our clients to trust us, the agency, as well as the staff we provide to represent their brand.
Where do we find the best promo staff in Toronto? Well, Tigris has been around for over 10 years now, so we have an exceptional reputation in the industry. Now only do we pay better than the industry average, we also pay very quickly, aim to offset out of pockets costs like parking and give our staff evaluations with their pay so they can continually improve. The majority of our new staff come from referrals from our current staff (which is the biggest compliment), and the rest inquire about opportunities because they have seen our social media presence (Tigris has over 100,0000 combined social media followers!).
Tigris is home to the Best Promo Staff in Toronto (and several other cities!) and we have executed thousands of events in the city over the years.
We have worked with our clients to use Toronto to our advantage and execute memorable, effective campaigns. Let's take a look at 3 of our favourite (most recent) Toronto experiential marketing campaigns with the best promo staff in Toronto.
1) Express Pop-Up Closet Activation
Tigris worked with Zoom Media and EXPRESS to execute a larger-than-life pop-up closet activation at 7 locations from August through November – but most notable was the stint we hosted at the Toronto International Film Festival. The activation included a text-to-win campaign, a photo booth experience and a custom tote bag screen print station for festival attendees. The purpose of this experiential marketing campaign was to create buzz and excitement around EXPRESS' sponsorship of TIFF and to drive new customers to shop at one of the EXPRESS stores in the greater Toronto area.
Tigris selected the best promo staff in Toronto and Ottawa to communicate a high energy, fashion-first point of view. Our brand ambassadors were responsible for managing all aspects of the contest and relaying key product and brand messaging to those interacting with the booth. Our staff had a blast working this event and got thousands of people to participate in the contests.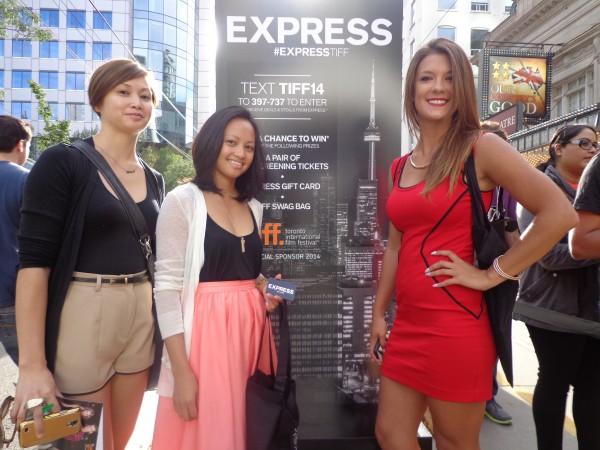 2) Yellow Pages "APP for An App"
Who doesn't love patio season? If you're walking through the city on a nice summer day, you'll notice it's hard to find a seat on a Toronto patio. Last summer, our Toronto brand ambassadors, along with Calgary, Montreal and Vancouver, engaged with guests at select bars and restaurants to promote an exciting promotion for Yellow Pages. Like the EXPRESS promotion, this program was also planned in association with Zoom Media. From June through July, our brand ambassadors stopped by select venues and got guests to download the Yellow Pages app to their smart phone. In return, guests would receive a free appetizer – compliments of Yellow Pages! Over 5,000 delicious, free appetizers were redeemed in the 4 cities over the 2 months.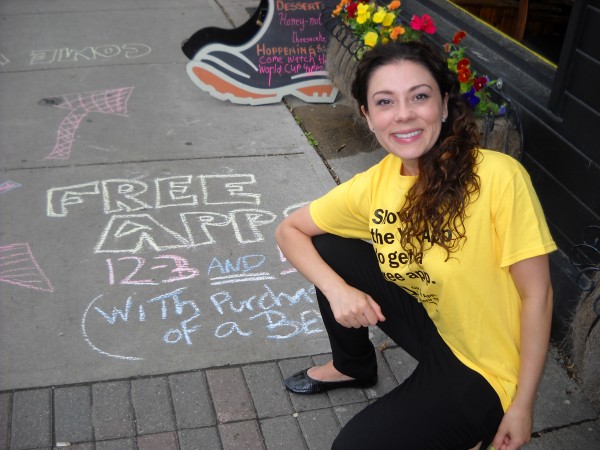 3) Ford Fiesta Campaign
This was a super exciting event for Ford & Microsoft that we planned for Starshot. Tigris cast 3 outgoing, professional hosts to be part of a Ford Campaign on Saturday, November 29th. Our brand ambassadors were required to host a group of contest winners traveling in from different parts of the country – and chauffeur them around the GTA as they attend various pre-arranged events, including a concert! Our team provided the guests with an unforgettable VIP experience unlike anything they had ever experienced before. We aren't sure who had more fun – the winners or our brand ambassadors!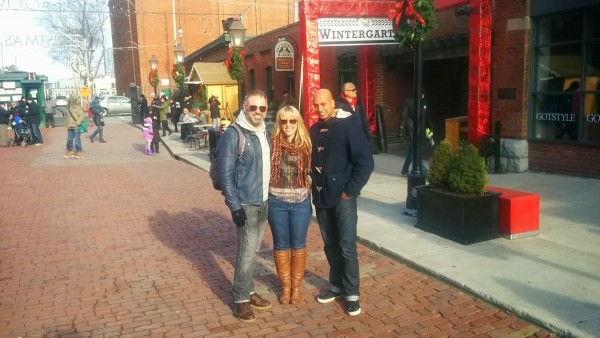 We've got Toronto's best promo staff who know the city like the back of their hands. Our experienced, outgoing, professional events staff can tackle any promotion, big or small. What do you have planned for this year? Let Tigris provide you with the best promo staff in Toronto, Vancouver, Calgary or other cities so your event can make our Top 3 2015 Toronto Events list! Call us today at 416.283.9119 for a free quote.