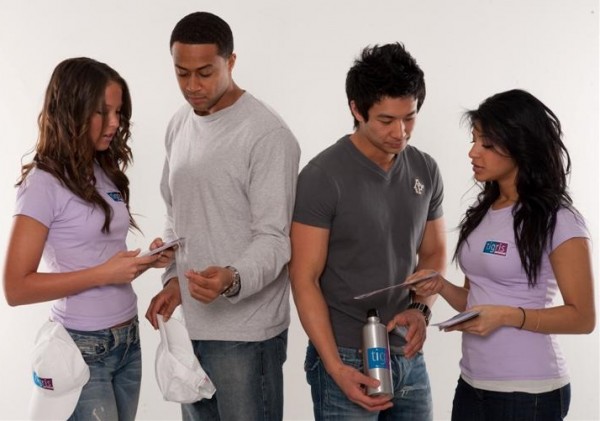 Promotional staffing agencies are similar, yet very different from employment agencies The latter specializes in finding quality employees to fill short or long-term contract and/or permanent positions. For example, the employee may be hired to cover vacations, illnesses, maternity leaves or full-time jobs.
By contrast, promotional staffing agencies, have a roster of promotional representatives who are hired to promote a brand, service or product for a relatively short duration of time (e.g. 1 day, 1 week or 2-3 months, usually at most). The promotional representatives are given the ability to promote any number of brands, services or products through indoor/outdoor events, trade shows, in-stores, at malls, concerts, special events and other venues. More often than not, experiential marketing goes in tandem with promotional staffing agencies to allow brands to branch away from print, radio and television advertising for a longer-lasting impact.
Tigris: One of the Top Promotional Staffing Agencies with Turnkey Experiential Marketing Services
In 2004, Tigris was founded as a promotional staffing agency. By 2010, the agency added experiential marketing to its services. According to Forbes.com, experiential marketing has gone from the edge of the marketing media plate, to becoming the nexus. We agree with David Rich, senior vice president of strategy and planning worldwide at George P. Johnson Experience Marketing, when he says "brands are realizing that awareness is no longer enough—it's about brand experiences and creating relationships with customers".
This is why Tigris operates and provides a large number of services; we are not simply a promotional staffing agency (although we do have top quality promotional staff!). Promotional staff are the backbone of an experiential marketing campaign – and they are ultimately the individuals who take an buzz worthy idea and make it tactile. After all, it doesn't matter how great an idea is if you don't have amazing staff to bring it to  life onsite.
Reaching an audience with an advertisement isn't the issue – it's about taking the brand's message/services and making a memorable experience, to physically and emotionally connect with your audience. Once you connect with one person, the message often has a domino effect – they post and share the experience via all forms of social media.
As one of the promotional staffing agencies that has been around over a decade, we have built a roster of exceptional promotional staff across Canada. Our promotional models, brand ambassadors, events staff and team leads are equipped with professionalism, personality and purpose to take your experiential marketing campaign to the next level. Consumers do not want to be spoken to as a category (pre-teens, young adults, etc) but as individuals. Creating an exceptional experiential marketing campaign requires detailed planning, but these types of campaigns are our absolute favourite, and love to help concept a program from the ground up 🙂
Not one of your Typical Promotional Staffing Agencies: Tigris has over A Decade Of Experience in Promotions, Personnel, Planning & Management!
Experiential marketing campaigns with the assistance of promotional staffing agencies ensures success. After all, you aren't going to send your staff to hit the street for a promotional campaign that may last from several hours to several months. You need an outside source for that! Take a look of some of the experiential marketing campaigns our professional promotional staff has been a part of.
1. Brand Ambassadors Build Buzz for Yellow Pages!
Tigris partnered up with Zoom Media to execute an 8 week promotion for Yellow Pages. Our brand ambassadors engaged with individuals dining out on select patios in Toronto, Calgary, Vancouver and Montreal from June-July 2014. Our promotional staff promoted "an APP for an APP". For downloading the Yellow Pages app to their smart phone, customers would receive a free appetizer – compliments of Yellow Pages! Over the 8 week program, over 10,000 customers were engaged and close to 5,000 free appetizers redeemed.
2. Buskerfest Events Staff Connect With Shoppers!
Partnering with TCP Integrated Marketing, a full-service communications company, Tigris helped executed a campaign created to make consumers SMILE with a team of events staff and  management daily from Aug. 22 to Sun., Aug. 25/13. With four "Smile Stations" positioned throughout the mall, our enthusiastic events staff invited participants to put their hand into a "smile station" to pull out one of the many prizes offered by retailers in the mall—no strings attached! Customers walked away with amazing gifts—ranging from moisturizers, USB's and underwear to gift certificates for different clothing stores and restaurants. The purpose of the activation was to keep mall traffic flowing during the busy weekend of Buskerfest. Over the span of four days, more than 7,600 prizes were given away and thousands of smiles received!
3. Male Promotional Models For MAC Cosmetics
Tigris routinely booked male promotional models for MAC Cosmetics VIP brand experience events at malls across Ontario from 2011 to 2013. Throughout the events, our "male model servers" served drinks and appetizers to guests and were responsible for bagging makeup for customers. They were proactive and engaged with the guests, ensuring an unforgettable experience.
As you can see, Tigris is one of the promotional staffing agencies that does so much more than provide staffing alone for our clients. Not only are our promotional staff experienced, but so are our account managers and marketing coordinators. If you're interested in creating a experiential marketing campaign, or if you are looking for professional promotional staff, call us today at 416.283.9119 for a FREE quote! Our services are available in over 15 markets across Canada including Vancouver, Edmonton, Ottawa and Toronto.