7 Meaningful Reasons to Invest in Promotional Staff for Events
Some people may wonder if it's beneficial to invest in promotional staff for events. It may seem a little scary at first, trusting a team that does not work directly for your company to be the face of your brand at a very important event (or several!). Will they say the right thing? Will they convince your consumer to make a purchase? It is extremely beneficial to hire promotional staff for events and we've compiled 7 meaningful reasons to invest in this industry to alleviate any hesitation on using promotional staff for events and campaigns.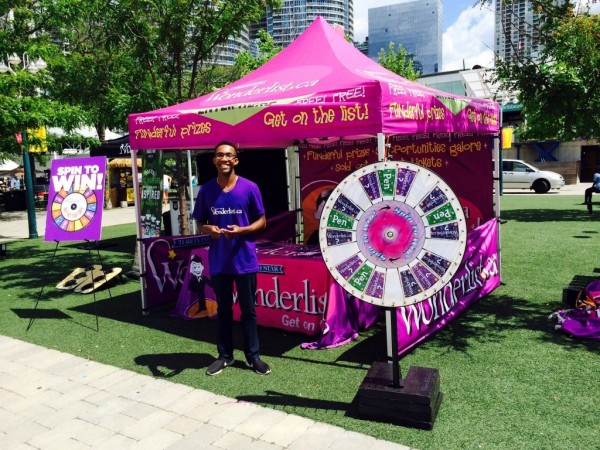 #1 Visibility in Multiple Markets at the Same Time
You may already have a strong team of individuals that take on many roles and responsibilities, but the truth is they can't be everywhere at once! What if there are 3 festivals your company wants to attend with a strong presence in Vancouver, Edmonton and Toronto, but you do not have enough employees available to attend each market? Promotional agencies have events staff in various markets across Canada that are always available to work and can represent your brand independently, simultaneously.
#2 Cost Effective
Although it may appear to be a costly decision to use promotional staff for events, it's actually the complete opposite. By having staff in over 15 markets across Canada, Tigris provides our clients with the appropriate staff in a wide range of markets. Eliminate the cost of flights, hotels and per diems that you would be spending on your employees to send them across Canada and simply select the best promotional staff from each city to represent your brand.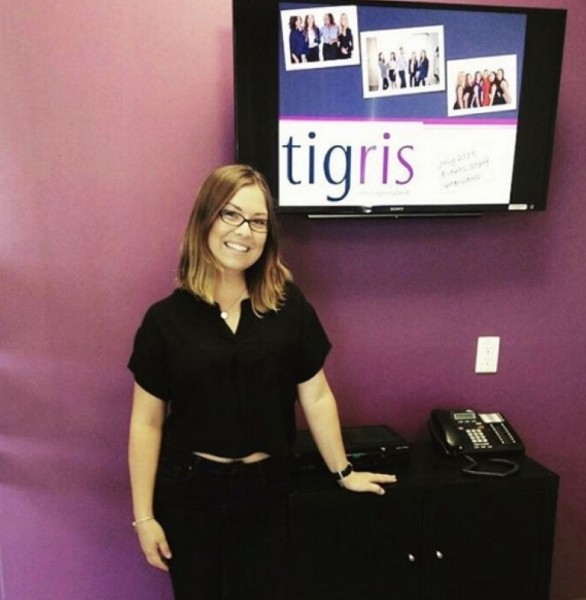 #3 Highly Trained, Intelligent Individuals
To become a part of Tigris, there are various steps one must complete before joining the team. We require each candidate to send professional photos and a detailed resume before they are considered to join us for an interview. Tigris hosts group interviews in our major markets bi-monthly or quarterly, hosted by our experienced Regional Managers in each city. Once the candidates are invited to join us for a group interview, we explain the benefits of working with Tigris and how we are different than other agencies they may work for.
We find group interviews extremely beneficial to assist in sourcing promotional models, events staff and brand ambassadors. As a promotional staff, you will always be engaging with groups of people and must be able to communicate professionally. We always observe candidates personal presentation, how they articulate themselves and engage others in a group setting. Once hired onto the team, our staff are trained via conference call, onsite at our client's office or by webinar to ensure they are prepared to represent your brand.
#4 Ability to Conform to a Specific Appearance
Promotional staff are chameleons! They conform to a specific brand and image based on the detailed requirements you give them. It is their job to represent multiple brands throughout the year and they are able to adapt to your philosophy and blend in with your brand. When representing a brand, consumers are completely unaware that they are hired for that specific event. Consumers believe that our staff have worked for the brand they are representing at that particular event for years, because they are extremely knowledgeable and have adapted to the brand seamlessly. If you are looking for someone to sample food products, conduct a market research study or encourage consumers to download an app, each of our promotional staff are qualified to conform to each role and perform with results.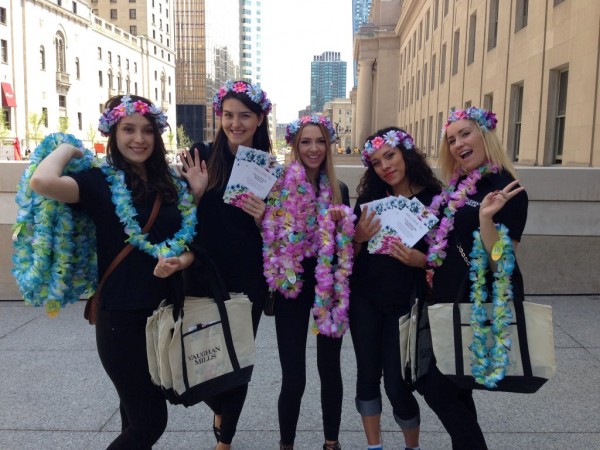 #5 Huge Personalities
Promotional staff get genuinely interested and excited about the roles they perform for our clients. They love to interact with people, are upbeat and energetic, and can stop people in their tracks. They apply to work for your brand because they want to be there, versus an employee who is forced to take on extra hours when they would rather be at home. Promotional staff are trained to be personable and approachable while also gaining results.
#6 Stress Reliever
Let us take some stress off your plate. Promotional agencies can select, train and provide the best staff for each position. Through our group interviews – as well as work performance – we evaluate our staff and learn which talent are suited to different brands and/or events. We ensure staff are trained, show up in uniform and perform to their best. Really, all you need to do is tell us exactly what you want, and we will work to deliver your objectives! If you need extra hands to serve, host, or entertain at your event, we have the ideal staff to assist. Promotional staff are able to assess a situation and make themselves useful without constantly looking to our clients for direction.
#7 Results Driven
The whole idea behind hiring promotional staff is to see results, isn't it? Whether your goal is to increase downloads of an app, improve sales, gain leads or have a survey completed, Tigris will evaluate your goals and suggest the appropriate amount of staff and hours we would require to reach your goal. We work with our clients to outline an obtainable goal and which experiential marketing techniques would be the most successful in obtaining the required results.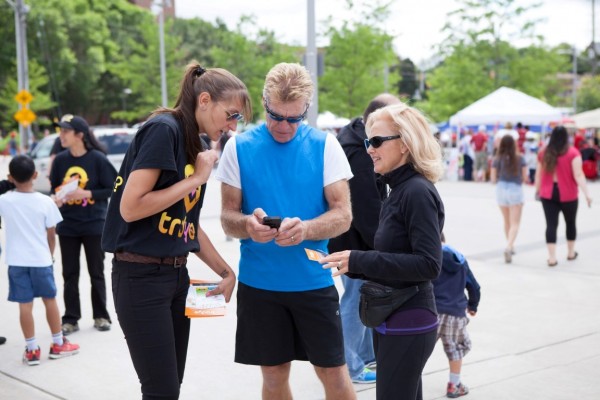 Are You Interested in Hiring Promotional Staff for Events?
Now that you are aware of the 7 meaningful reasons to invest in promotional staff, you may be wondering how to get started. Contact Tigris today at 416-283-9119 for a free quote on our services, or send an e-mail to info@tigriseventsinc.com. After discussing your event and requirements, we will reach out to the most qualified staff on our roster in that region. Our clients are able to select promotional staff for their events based on appearance and experience. Depending on the requirements for the event, we will arrange an onsite training, conference call or provide an online training package for our staff to ensure they are prepared. After the event our clients are provided with photos and a detailed report outlining consumer testimonials, challenges and successes. What more could you ask for?