Canada's 150th birthday was an opportunity to showcase All Weather Windows' industry-leading innovation while also highlighting their own Canadian story. To celebrate Canada's 150th birthday and the diversity of the Canadian population, AWW created a lens (or window) to see that through. The window was used to engage Canadians at various events across Canada.
Our Windsor Events Staff were responsible for managing the setup, tear down and social activation for All Weather Windows at the Memorial Cup.
Windsor Events Staff Capture Memorable Moments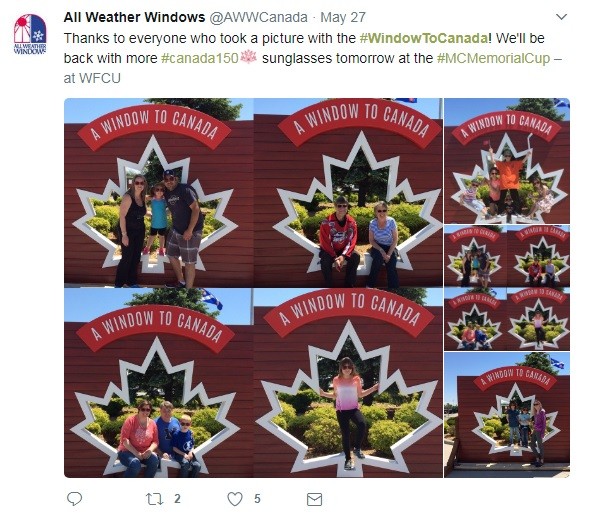 Guests loved posing for photos with the display. Below are a few testimonials:
"Grateful we were able to celebrate Canada's anniversary!"
"Wow, this will make for a beautiful family photo!"
"This is such a great way to represent Canada."
"This will be perfect for my Instagram, it's so cute!"
Our Windsor events staff is a team that continues to grow with professional, experienced staff. Contact Tigris today to learn more about our event staffing services in Ontario.