Access Storage approached Tigris to provide community event staffing services for the Ottawa Redblacks game and the Holland Bloorview Leaside Block Party.
At the Ottawa Redblack game, out staff were engaging with fans and prompting them to enter a game day activation contest. Those who entered had a chance to win a signed Trevor Harris jersey! Trevor Harris is an American professional Canadian football quarterback for the Ottawa Redblacks of the Canadian Football League.
Community Event Staffing for the Leaside Block Party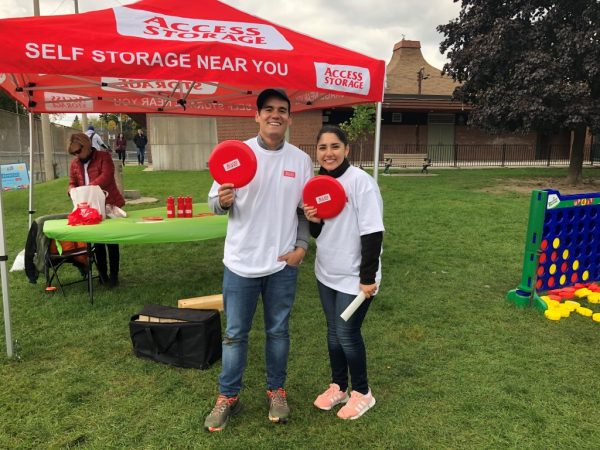 At the block party Oct. 13, our team was playing jenga, snakes & ladders and other fun games with younger attendees. Our client said, "Thanks again for helping make our promo a huge success. Please be sure to pass along my heartfelt thanks to the staff." Below are a few guests testimonials:
"This is a great event!"
This is wonderful, thank you."
"Thank you for being here!"
"I am actually familiar with Access Storage. I use them and it makes me happy to see their contributions to the community."
Do you require events staff for a community event? Contact Tigris today to learn more about our event planning and staffing services.