Toronto Promotional Modeling Companies are the Perfect Compliment to your Seasonal Event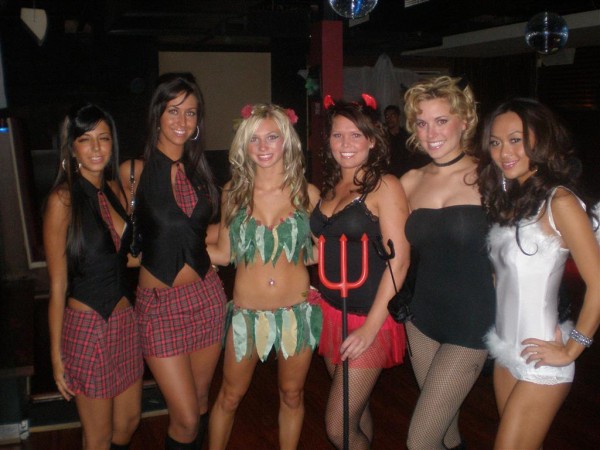 Halloween is quickly approaching, and our office phone is already ringing off the hook with inquires from companies looking for Toronto promotional modeling companies to staff their Halloween events! If you didn't already know it, Toronto promotional modelling companies are the perfect place to look for outgoing, enthusiastic, attractive individuals and/or groups to add a special touch to your event.
Tigris is one of the best Toronto promotional modelling companies and we have extremely talented staff at your fingertips for a diverse range of events. In the GTA alone, our roster includes promotional models that have experience in acting, painting, bartending, competitive dancing, cheer leading, gymnasts and instruments. Our promotional models know how to entertain and will work the room at your event!
For two consecutive years, Tigris has partnered up with St. Joseph's Health Centre Foundation to assist with the logistical event planning and execution of their Annual Toronto West Halloween Fest! Tigris, unlike other Toronto promotional modelling companies, does not only provide staff for your event; we can also assist with the entire execution of your event! For this particular client, who also happens to be not-for-profit, we sourced suppliers, secured donations, booked assistants for set up, tear down and onsite management. For the 2nd Annual Toronto West Halloween Fest, Bloor St. was shut down between Jane and Armadale for the parade. Over 1,500 guests attended this fun filled family event that was sponsored by Scotia Bank, Pizza Pizza, City TV/ OMNI and many others. This event has continued to be a tremendous success, with over $150,000 in proceeds raised for the hospital each year!
If you're looking for strictly staffing requirements, we are happy to support your event with our phenomenal staff. PMA Agencies has been a client of ours for many years, and for this client, we provide outgoing, beautiful promotion models for alcohol samplings at various bars and restaurants in Toronto along with Banff & Calgary. Over the years we have hosted bar samplings for various PMA liquors such as Appleton Estate Jamaica Rum, Aperol, Cabo Wabo Tequila and American Honey Bourbon.
Hosting a liquor sampling at a bar on Halloween on throughout the weekend of Halloween is an excellent opportunity to have a diverse crowd try your product! Halloween is such a popular event, and bars are bound to have a larger than average crowd. Take advantage of this opportunity and place your brand with exceptional promotional models put the personal touch on your brand!
Halloween Parties Hosted by Toronto Promotional Modeling Companies in Busy Downtown Nightclubs!
A few years ago, Tigris supplied six of our most beautiful, charismatic and personable promotional models for a Halloween party at District Nightclub in Toronto. Our events staff entertained and served the clubs VIP clients at the establishment throughout the evening. The guests at this Halloween party were extremely entertained and had a blast interacting with our gorgeous promotional models, who were dressed in Halloween costumes! Amongst our promotional models we had a school girl, angel, Poison Ivy and angels. We have exceptionally talented staff that are eager to dress up for any type of event 🙂
Give us a ring at 416-283-9119. Tigris is one of the best Toronto Promotional Modelling Companies that can provide the most dedicated, eager, personable staff for your event staffing needs not only for Halloween events, but also for a diverse range of marketing executions! Tigris provides promotional models not only in Toronto but also in Vancouver BC, Calgary AB and many other markets across the country!