Relying on other people to accurately represent your brand and help you achieve the objectives you've set out for your event can be stressful and worrisome. How can you trust someone you've never met? Depending on the needs of your event, you may require a team to execute from start to finish.
Take a tradeshow for example. You are an exhibitor at a national tradeshow, but your team is out of the country. Our events staff can set up your booth, manage and drive traffic to your booth, relay key messaging and be responsible for tear down. It is a seamless, turnkey experience and you don't even need to lift a finger. This all sounds great, doesn't it? But it takes trust, communication and careful planning to ensure the activation is successful.
At Tigris, we know that with most events, you only have one shot to get it right. That is one of the many reasons we go the extra mile to rigorously recruit, interview, train and manage our team to ensure we have some of the best events staff across the country. With over 2,000 events staff, promotional models and brand ambassadors spanning 15 markets nationwide, it's no wonder we need to put so much effort into perfecting our team.
10 Out Of The Ordinary Tactics We Use At Tigris To Provide The Best Events Staff To Represent Your Brand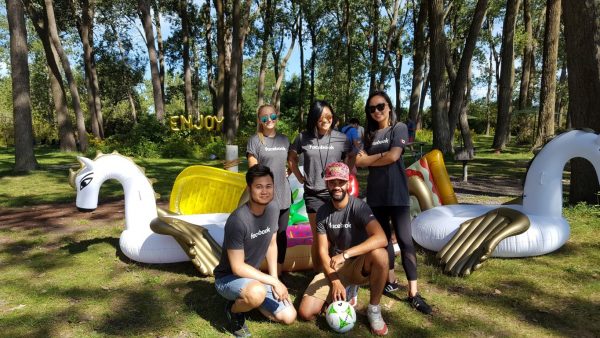 1. Recruiting Awesome Individuals Nationwide Across Canada
Whether your event is in Toronto or Edmonton, we use the same tactics and methods to recruit fresh talent for our roster. Tigris is a reputable agency that has been around for over a decade. Due to our history, reputation, only efforts and other happy staff/clients, we literally receive emails from hundreds of new applicants week over week. With such a steady stream of interested candidates, we rarely need to invest time recruiting. The talent finds us!
2. Face to Face Interviews With Pre-Qualified Applicants
Interested applicants apply with a head shot, full length photo and their resume. If hired, we will need to have everything from their measurements and physical attributes on file along with their education, unique training and skills along with several photos so this is a preliminary step only. Once received and reviewed, prospects will be offered the opportunity to participate in an interview session once when they are available in their city (monthly in Toronto and quarterly in most other cities).
As you can imagine, a photo and a resume can only go so far. At Tigris, we are looking for reliable, enthusiastic and professional people – qualities that can only be determined in person. This process is supported by Tigris' regional account managers who host interviews for us across the country to ensure we are hiring the best of the best.
3. Collecting Availability for Your Branded Event
Tell us what you're looking for, and we will do the rest! Should you need 2 events staff – or 200 – we will send out an email to select staff on our roster based on the location of the event and any specific requests that have been made such as hair colour, height, gender, language, access to a car, or any other unique skills. Availability is collected once an event has been approved and candidates confirmed as available are sent to you within a few days (or less) with recommendations to help you select your team.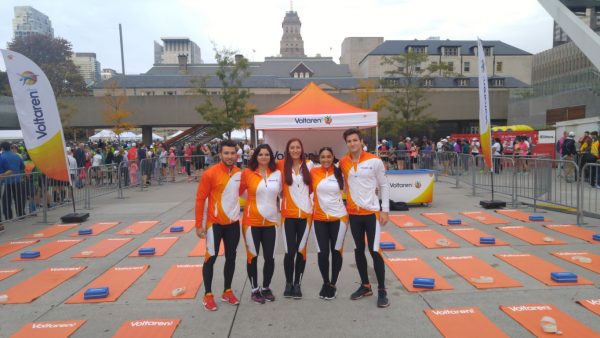 4. Selecting Phenomenal Events Staff Specific To Your Needs
We understand that like our interview process, a photo can only tell you so much. Depending on the nature of the event, clients may receive additional information on the talent being provided to them including stats, skills or event a complete bio. In some cases, we may also coordinate an audition or a meet and greet to further ensure that the staff selected are the best fit for the brand. A great example of this could be for a hosting gig, a photo shoot or a very long term full time program.
5. Training Your Unique Team Of Events Staff
Now that we've got the right people for your event, we will want to ensure they are trained properly. At the very least, we will develop a detailed event protocol outlining anything and everything the staff need to know to become experts on your brand. Our protocols include everything from contact info and scheduling to uniform expectations, key messaging and sales tips (to name a few things). Beyond the training package, we may also coordinate a conference call or webinar training – or better still, an onsite training to make sure all team members completely grasp the information they will need to be successful onsite.
6. Detailed Preparation Calls With Your Team
The majority of events staff are part-time workers. They may be in school, into acting or even have a full-time job. Unlike other industries, we don't often get the opportunity to see our team regularly. In some cases, events can be booked a couple weeks to even a month in advance. A lot can happen in that time frame, so we take an added measure to call all of our staff a few days in advance of their event to review their protocol with them, field any questions they may have and stress any key points such as checking in upon arrival, taking photos, sales tips etc. We want to make sure our staff is comfortable and prepared – and of course, that your objectives are met.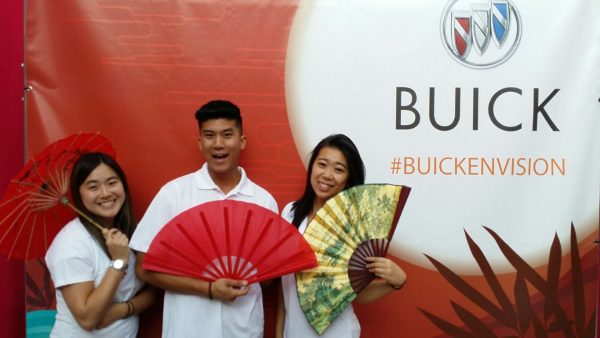 7. Onsite Check-Ins With Events Staff
We require all of our staff to check-in with us once they arrive onsite at their event. We want to make sure all staff have arrived on time, even if they are meeting the client onsite. Being proactive also enables us to mediate unforeseen issues should any come up. For larger programs, we may also incorporate event managers who check in the team, go by their locations and evaluate their performance. We want them to rock your event and 90% of success is showing up on time!
8. Professional Photos of Your Selected Team In Action
We ask our staff to take 10 photos per day at every event they work. We then promote the photos from your event via social media; Tigris has a following of over 100,000 combined on Twitter, Facebook and Instagram! We love giving your brand extra exposure and giving our clients added ROI!
9. Follow Up and Feedback
At Tigris, we are always looking to improve. Following each and every, we follow up with our team to get the inside scoop on how the event went. Staff are also required to complete a feedback form which details everything from consumer testimonials and recommendations to the estimated number of brand impressions, interactions, leads and sales (if applicable) to any successes or challenges they may have experienced onsite. Depending on the volume of staff who have worked, we may compile this information into a report for you to reference the next time you decide to plan an event.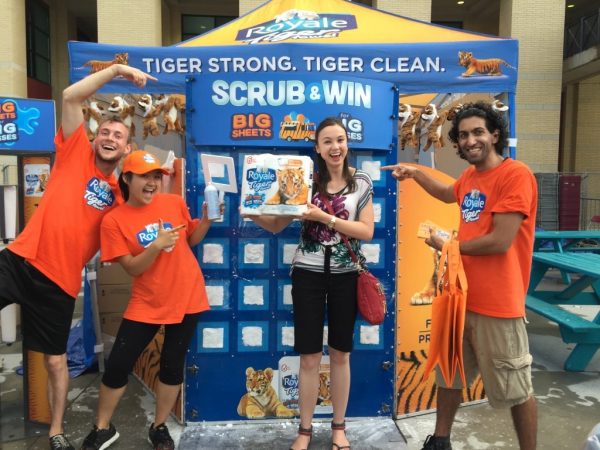 10. Final Evaluation
Tigris' event staff are consistently paid by direct deposit 2weeks after the event/program they've worked. We believe that by taking care of our staff, they will in turn take care of us and our clients. On the day of the deposit, each person will receive a statement outlining what their deposit is comprised of along with an evaluation. This is an opportunity for us to pass along positive feedback and constructive criticism we may have pertaining to their punctuality, product knowledge, performance and presentation. It also helps us to monitor performance and issue monthly and annual incentives.
Through these 10 steps, we are able to hire and train the right individuals to ensure your next event is a success. With a superior attention to detail, energy and experience, our team will ROCK your event. Many of our events staff have been on the roster for several years! Whether you plan to be onsite throughout the event or would like to leave the entire execution in our hands, we ensure that the best staff possible will be appointed to represent your brand and reach your goals.  If you're ready to rock your next event, contact Tigris Events today!