The winning formula to selecting an event staffing agency is to choose a full service experiential marketing company. What started as a staffing agency over 12 years ago, is now a one stop shop for all of your experiential marketing needs. Tigris is an event staffing agency that is able to assist with all the pieces of the puzzle, to create a seamless, successful event.
You Won't Believe What This Event Staffing Agency Can Provide!
Tigris provides 3 vital units of expertise including experiential marketing, temporary staffing and creative services. Experiential marketing contains multiple components including: event planning, event marketing, event management, event technology and field market research.
Event Planning for St. Joseph's Health Centre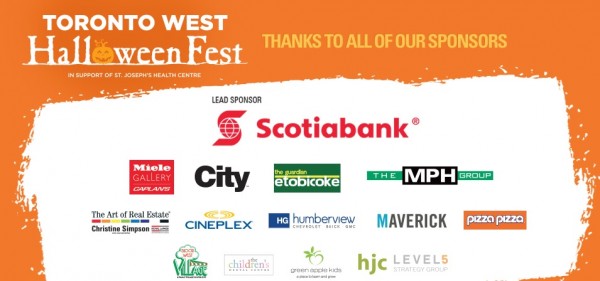 Tigris assisted St. Joseph's Health Care Foundation for the 4th year of their annual event, the Toronto West Halloween Fest. Our team worked for months in advance to plan the logistics and execution of this charitable event that shut down Bloor Street West. We sourced several sponsors including Pizza Pizza and Scotiabank, live performers such as Splash'N Boots and a Taylor Swift impersonator, as well a meet-and-greet with hockey legends. The money raised from this event was all donated to the Paediatric Emergency centre at St. Joseph's.
Temporary Staffing Positions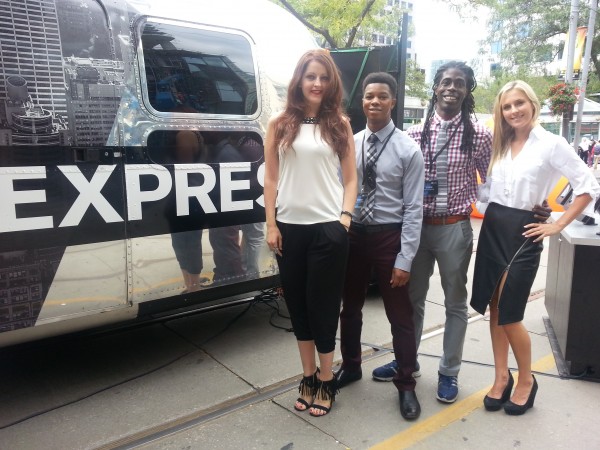 Did you know that Tigris provides 7 types of temporary staff? Below is a list of the various positions:
Promotional Models – beauty and brains driving sales for your product.
Brand Ambassadors – intelligent individuals who represent your brand to increase brand awareness and sales.
Multicultural Staff – bilingual individuals from various cultures to accurately represent your brand.
Events Staff – high energy staff to get consumers excited about your brand/product/services.
Sales Staff – working in charity, trade show or retail environments to close sales.
Field Market Researchers – obtain high survey participation from your target demographic with an unbiased opinion.
Corporate Entertainment – from DJs to dancers, we've got it all!
As an event staffing agency with over a decade of experience in the business, we have created an award winning team of temporary staff to bring your brand to life. Whether you're looking for staff to hand out 10,000 coupons or are in need of glamorous hostesses for a private event, each staff on the Tigris team has been interviewed and trained to the highest caliber to ensure professionalism and results.
Digital Technology for Large Scale Promotions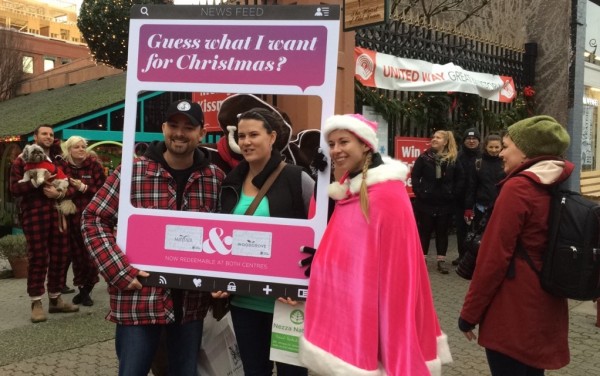 What type of creative strategies could an event staffing agency provide? Tigris is able to provide branding and design, custom installations, digital technology and photography and videography. If you're looking to design a new booth for your business to bring to trade shows, a new app to promote a seasonal contest or custom uniforms for a street team, Tigris is able to benefit your brand and achieve results.
Most recently, Tigris, in association with Toolbox+, created and provided a photo booth frame, Faebook Ad buy,  a customized photo booth app and holiday uniforms for the brand ambassadors. The purpose of this event was to engage pedestrian foot traffic in a popular mall in Victoria and Nanaimo by offering a multi-property gift card throughout the holiday season while offering an exciting, interactive social media street activation. Tigris was involved in all of the digital aspects of this event, from brainstorming to final execution.
Supercharge Your Event with An Event Staffing Agency
If you're intrigued by any of the events or services listed above, give us a call today at 416-283-9119 for a free, no obligation quote. You can also send an e-mail to info@tigriseventsinc.com and our team will be in touch to learn more about your brand and how we can assist with your marketing strategy. Tigris operates in over 15 markets across Canada including Toronto, Ottawa, Calgary and Vancouver with over 1,500 temporary events staff.