Event Planning Companies Toronto
Whatever the task may be, you can get an event planner for that. Event planning companies have been skyrocketing throughout the past decade, and they're not slowing down! Not only are there courses on event planning, but post-secondary schools are offering event planning programs full time, and enrollment is growing at a fast rate.
Whether it is event management, special events planning, or sport and event marketing, people are really starting to notice the growing demand of event planners. The excitement of event planning has a hold on many people, which is great! Some people are more creative and resourceful than others, and that's okay. That's why there are so many event planning companies Toronto. Someone needs to do the job, and do it precisely. After all, we have to admit that being in the event planning industry, we have a tad bit of perfectionism to deliver the most exception events!
Over the past 11 years, Tigris has had many opportunities to take on the role of event planning for various clients. One of the biggest events we manage the planning and production for is for our long-time client, CHIN Radio, located on College St. in Toronto.
Since 2004, Tigris President, Serena Schwab, has taken on the lead role of event planner for the Miss & Mr. CHIN Bikini Pageant and is supported by others in the office to help everything come together. From casting competitors to securing sponsors, there's a lot of work to be put into the production. When planning a big event, it is important to ensure that every aspect of the event is covered. The easiest way to keep track of everything is to form a detailed critical path. Here's a sample checklist of things we look for when planning the Miss & Mr. CHIN Bikini Pageant– of course every event is different, but this is a great guideline for planning an event.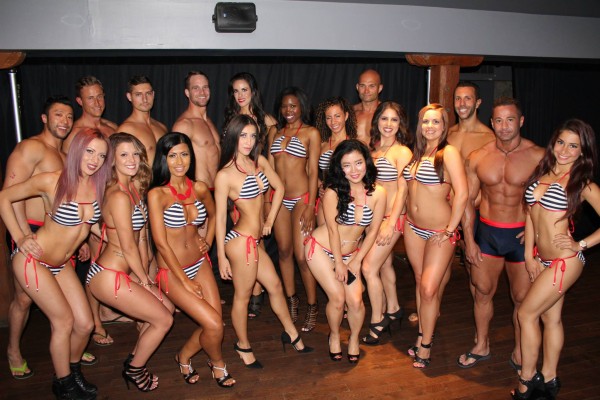 Checklist for Miss & Mr. CHIN Bikini Pageant
1) BUDGET
a. This is the first and foremost important step – figure this out before anything else
(maybe add some pointers on budgeting, 2-3 sentences; How large or small a budget should be depending on the event, have they considered sponsorship, etc)
2) RECRUITING
a. Contestants aren't just going to magically appear – you have to recruit, recruit, recruit!
b. Creative design to promote the competition (ex. Posters, flyers, banners, etc.)
c. Permits to have brand ambassadors promote competition at fitness centres in the GTA
3) INTERVIEWS
a. Schedule interview dates for potential candidates
b. Prepare itinerary, letters, and application packages to collect contact information
c. Call successful candidates
4) PRE-PROMOTIONAL EVENTS
a. Sign contestants up for pre-promotional events (ex. Photoshoot, live on City TV, etc.)
5) COSTUMES/BIKINIS
a. Collect accurate measurements from contestants at preliminaries
b. Submit bikini sizes for contestants to designer
c. Order apparel from designer
d. Obtain costumes from supplier
6) CHOREOGRAPHY/DÉCOR/MUSIC/STAGING
a. Finalize dates/times for rehearsals
b. Select main song for choreography
c. Create dance routine for final show
d. Create bios for contestants
7) JUDGES & MEDIA
a. Submit media to CHIN for consideration/VIP passes
b. Create list of judges
c. Contact/confirm judges
d. Create score sheets for judges
8) PRIZING
a. Confirm prizes from sponsors
b. Collect prizes from sponsors
c. Create gift bags for contestants
And there you have it, in a pretty small nutshell! In event planning, you have to be sure to cover every single aspect of the event. Every detail matters. (call to action for tigris' event planning)
For more on event planning companies Toronto, google it and see what you find – or you can call Tigris' professional team at 416.283.9119. We have executed thousands of events nationwide over the past 11 years including but not limited to Toronto, Vancouver, Calgary and Montreal.