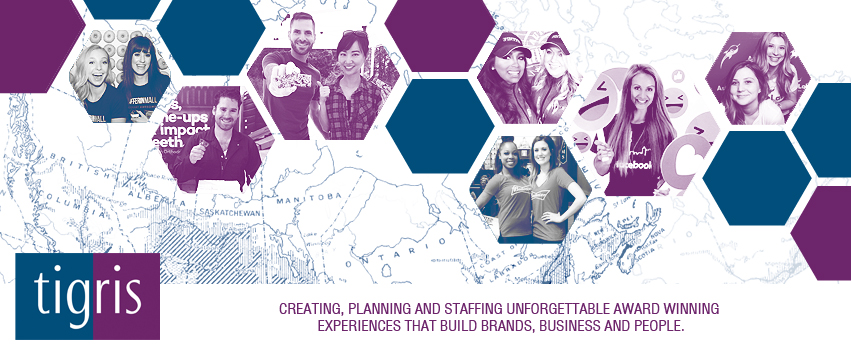 TIGRIS EVENTS 
Satellite Office
2925 Virtual Way
Vancouver, BC V5M 4X5
toll-free: 1.844.4TIGRIS
e. [email protected]

Regional Account Management & Events Staff
Tigris is a national brand experience agency specializing in dynamic personnel, promotions, marketing and events. At Tigris, we create, plan and staff meaningful experiences that connect with consumers, to build brands and business. With over 2,000 events staff and managers on our roster coast to coast along with a team of dedicated, creative and strategic project managers, there is no task too big or detail too small. Bring your brand to life with the power of presence!
VANCOUVER. BC – Management: Amber Hall | Assisted by: Andy Yu
There are over 200 events staff on the Vancouver roster as well as smaller rosters in Victoria and Kelowna.
If you are interested in working with us as an events staff or event manager, please apply through the "Join the Team" section of our website under Contact Us. Alternately, please email your resume and 2-3 recent photos to [email protected]. Please do not use the form below.
EVENT INQUIRY FORM
[si-contact-form form='4′]