Ever wonder how a small business just east of Toronto manages staff across Canada? In Calgary alone, Tigris has 150 brand ambassadors and our team in this city continues to grow exponentially. We host quarterly group interviews in Calgary, led by Kaidy, our regional manager for the area. Kaidy has been on the team since 2006 and has managed dozens of large programs in Calgary area on behalf on Tigris. We trust her skills and judgement to hire the appropriate staff to represent Tigris and our valuable clients. Although all of the logistics are planned within the head office, Kaidy helps us put our plans in motion and acts as a role model our Calgary roster; in turn allowing us to position Tigris among other Calgary temporary staffing companies.
6 Experiential Calgary Events We Love
Calgary is one of our largest markets, along with Toronto, Vancouver and Edmonton. We also operate in over 15 other markets across Canada, including Saskatoon, Newfoundland and New Brunswick where we have smaller teams of events staff. Calgary has been an extremely busy market for Tigris this year; the requests keep piling in! Let's take a look at some of the special events our Calgary brand ambassadors and promotional models have had the chance to work in 2015.
Savvy Social Media Brand Ambassadors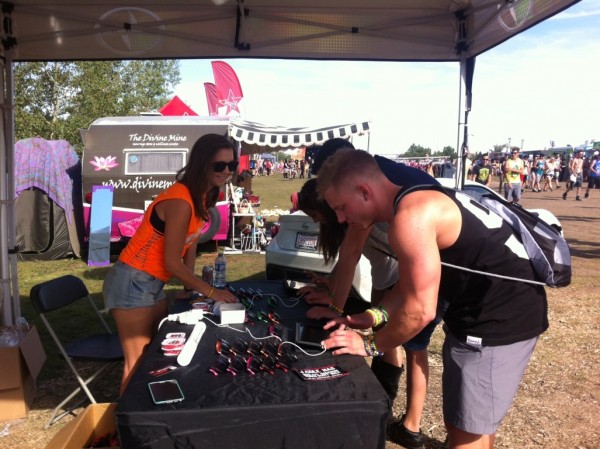 The majority of our staff across Canada are between the ages of 19-28. Blitzgear, in association with Scion Canada, was aware of our youthful staff and knew they would be perfect to represent the Scion brand at the Chasing Summer Music Festival and a promotion at the University of Calgary. Our staff were responsible for relaying key messaging, conversing with guests and gaining their interest in the vehicles, as well as encouraging them to participate in a social media contest for their chance to win a grand prize. What's more fun than fancy cars and cool prizes?
Canada Beef is an independent national organization representing the research, marketing and promotion of the Canadian cattle and beef industry worldwide. What might this company need Calgary promotional models for? Well, Canada Beef has a Centre of Excellence located in Calgary where they host private parties and special functions for their clients and guests. These special events are buffet style, and one of the most exciting dinners this year was when members of various Canadian Football Teams came to dine at the establishment. For each event, our client requested professional, gorgeous promotional models to assist by clearing dishes, hostessing and serving alcohol. They wore professional black attire and ensured guests were enjoying their experience at each event.
Strategic Group contacts Tigris for specific celebrations throughout the year for their employees, including the Calgary Stampede and holiday functions. For the Calgary Stampede, Tigris provided Calgary promotional models dressed to match the theme in cowboy hats and boots. They served beverages and ensured the guests were enjoying themselves. For the holiday party our staff were dressed in little black dresses, greeting guests and selling raffle tickets.
4. Knowledgeable Sales Staff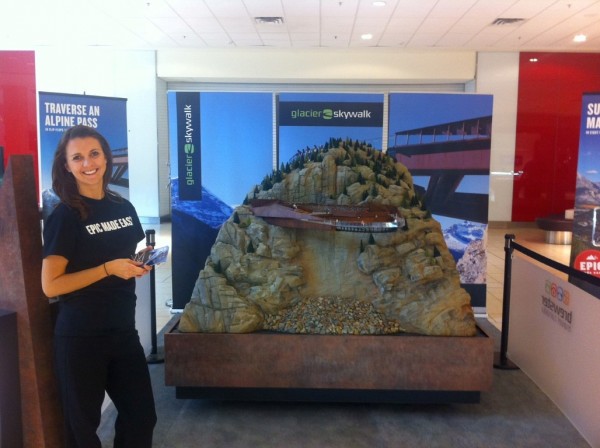 A unique event that occurred in Calgary was for our client Brewster Travel Canada. They requested staff to represent their brand at the Calgary Chinook Centre, as well as Taste of Calgary. It was the teams duty to promote four attractions: Banff Gondola, Banff Lake Cruise, Glacier Skywalk and Glacier Adventure. To ensure our team was extremely knowledgeable on the attractions, they were able to participate in an on-site training where they had the opportunity to attend the Explore Banff Sightseeing Tour, as well as the Columbia Icefield Sightseeing Tour. With a personal experience of the attractions, our Calgary brand ambassadors were able to promote the tours with honest enthusiasm and sell tickets to the attractions to guests with ease.
5. Enthusiastic Promotional Models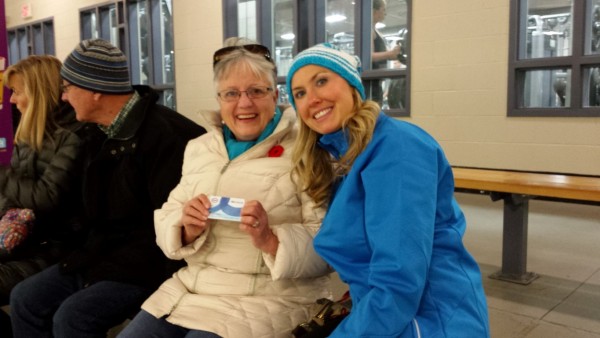 The Home Ice Heroes Program, in association with REC Media and ATB Financial, just kicked off with the first execution and it's been very rewarding thus far. The purpose of the program was to celebrate all the individuals who make hockey possible across Alberta. That includes the rink operations manager, volunteer referees, coaches, and more! Our Calgary brand ambassadors were responsible for handing out free swag, giving out hot chocolate, and taking the time to develop relationships and start a conversation with the people in the rink. One lucky hockey lover received a $100 gas gift card! The tour continues Dec. 5 in Red Deer and also included Lethbridge, Grand Prairie, Medicine Hat and Edmonton come January.
6. Brand Ambassadors for Community Events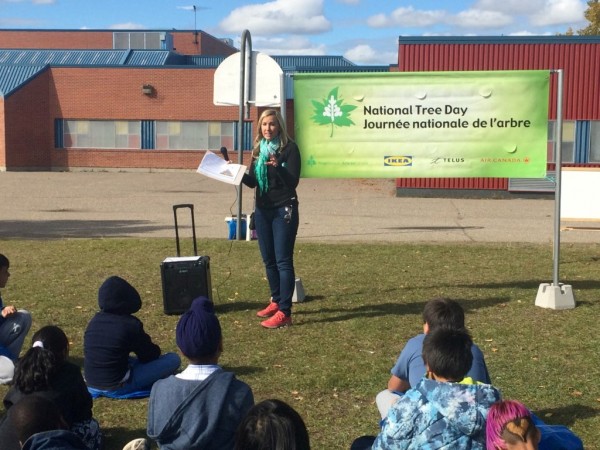 Another amazing event was planned in association with 6 Degrees Communication to execute the National Tree Days program. National Tree Day was a celebration for Canadians to appreciate the great benefits trees provide us – clean air, wildlife habitat and reducing energy demand. Tigris carefully selected a team of brand ambassadors who had intensive experience with children to assist with the celebration at a local school and run activities with the children throughout the day, alongside the teachers. This included short presentations, arts and crafts stations, as well as tree-planting.
Calgary Temporary Staffing Companies
Our Calgary team continues to grow each year, and the events mentioned above are only a few out of the many opportunities our staff have had in 2015. Our growing team is great news for our clients; our roster is full of multi-cultural, experienced staff with unique talents. Whether you are looking for a brand ambassador to sample your product, hostesses to entertain your guests or a team of 30 to assist with a mall promotion, Tigris has got the right staff to meet your requests. Not all Calgary Temporary Staffing Companies can boast that the staff on their roster have been a part of the team for several years! If you are interested in our Calgary temporary staffing services, give Tigris a call at 416-283-9119 for a free quote.