If you're like everyone else, you want the best quality service for the money you're spending. Selecting an event staffing company and trusting them to provide reliable, effective support can be overwhelming, especially when your main point of contact with the agency is 90% e-mail communication. When searching for the perfect brand ambassadors for your event, you've got to wonder what the main difference is between the various event staffing companies in Vancouver. Be sure to consider the 4-point checklist below before signing on the dotted line!
4-Point Checklist: Finding the Best Event Staffing Companies in Vancouver
1. Communication
Communication is a vital part of any important relationship. When potential clients inquire about our staffing services via e-mail, we immediately give them a call to learn more about their event and establish a relationship. After initial contact is made, Tigris provides a quote within an hour of their request, depending on the requirements of the event.
Event staffing companies in Vancouver vary in size, especially with their head office employees. Tigris consists of our CEO, Regional Account Manager, National Account Manager, Account Coordinator and Marketing and HR Coordinator. These 5 full time employees operate out of our head office, just head of Toronto, yet our clients in Vancouver are for the most part, unaware of our geographical locations. Although we are 3 hours ahead of Vancouver, the time difference doesn't affect our communication. Whether you need to reach any of us by phone or e-mail, you will hear back from us within a few short minutes, regardless of the time!
Tigris also has extra support in Vancouver thanks to Amber. Amber assists with Vancouver management which involves hosting group interviews and managing staff on larger programs. She may act as a team lead onsite or provide offsite support including staff check-ins. She is a great mentor and example for our staff in that area, providing professional communication between the client onsite and the Tigris team.
2. Diversity
As mentioned earlier, Vancouver is most on Canada's most ethnically diverse cities and that can clearly be identified by our Vancouver roster. On our Vancouver roster we have staff that can speak the following languages and more: English, Cantonese, Mandarin, French, Hindi, Dutch, Polish, Japanese and Cantonese!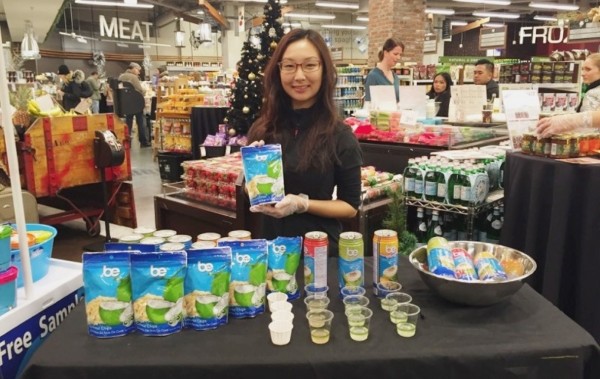 Our staff range in age from 18-30 and their talents array from public speaking to bartending. Some of our clients have specific staffing requirements based on appearance while others require brand ambassadors that can engage and influence a crowd. Majority of our staff possess both skills and can adapt their skill set to ensure they are beneficial to your promotion. Whether our staff are handing out promotional items or selling a probiotic, we know they will get the job done!
3. Training
Depending on the event our staff may need specific training to be prepared and comfortable representing your product, brand and/or services. This may include an onsite training prior to the event, a conference call, an online training package or a webinar. Training can be discussed between the agency and the client. When there is heavy product knowledge or large teams it may be beneficial to host a training call or onsite training session to ensure everyone is on the same page. When selecting an event staffing company, be sure to inquire about their training options.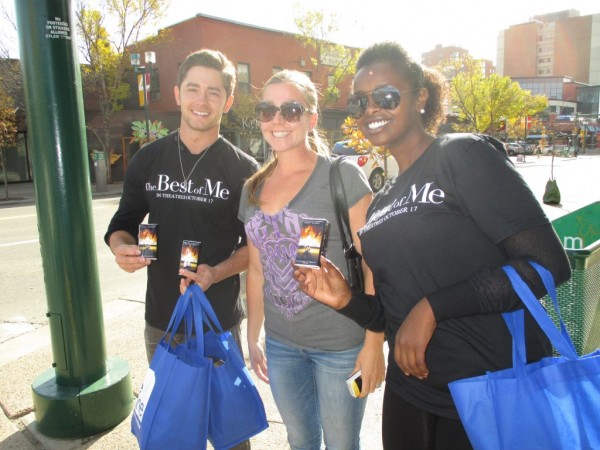 When an event requires upwards of 5 staff, we like to suggest a Team Lead for the event. The Team Lead will ensure all staff are performing efficiently and assist with trouble shooting, as well as be the main point of contact for the client onsite. The Team Lead will ensure all staff have arrived on-time, in uniform and take photos throughout the event. They are an essential component to any large team.
4. Post-Event Reporting
As mentioned earlier, communication is vital, and that includes communication after the event as well. The best evening staffing companies in Vancouver provide a detailed report for their clients post-event. How do we provide accurate results? Tigris ensures all of our staff complete feedback forms after their event which includes their honest opinion on the uniforms, location of the event, success and difficulties, as well as consumer testimonials. Our staff are on the front line of your event so their experience and feedback is vital to providing an accurate report on the success of the event.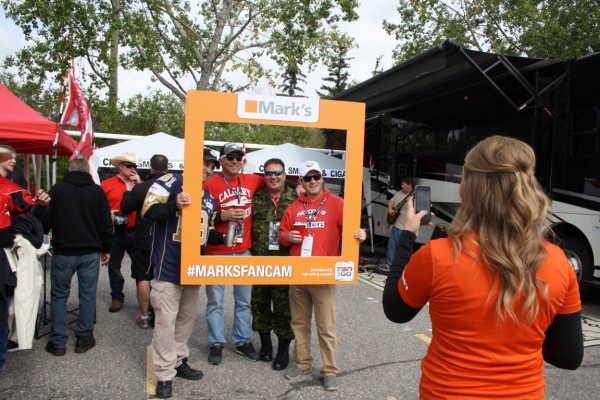 Along with this valuable feedback, Tigris provides a detailed invoice outlining any important changes from the original agreement such as overtime hours and extra supplies. We also include multiple photos taken by the Team Lead for our clients to see the staff in-action. It's important that you receive a report post-event to evaluate your event!
Have You Found the Best Event Staffing Companies in Vancouver?
Vancouver is one of Canada's densest, most ethnically diverse cities surrounded by mountains and a thriving art scene. With a gorgeous landscape and cultured population, this city is full of events that need to be staffed! You'll be able to spot our staff all over British Columbia, in areas such as Kelowna, Whistler, Victoria and Vancouver. Vancouver is by far our largest roster in B.C with over 150 brand ambassadors, a number that continues to grow!
After reviewing this 4-Point Checklist, we hope you have a better idea of what to look for when using event staffing companies in Vancouver. Tigris provides staff in over 15 other markets across Canada including Toronto, Montreal, Calgary, Edmonton and Ottawa. Give us a call at 416-293-9119for a free quote and have your 4-Point Checklist handy!