Wondering where to find the best event staffing companies Calgary? You may not be aware, but our staff are all around you! Whether you are attending a corporate event, shopping for a new outfit, or in search of a new home, you've probably run into a brand ambassador or two. The best event staffing agencies have talent that blend directly with the brand – you'll have no idea they are from an agency! Below are 7 examples of Calgary events with brand ambassadors that have assisted in retail, real estate, sampling campaigns and more.
The Best Event Staffing Companies Assist with Planning, Catering & Staffing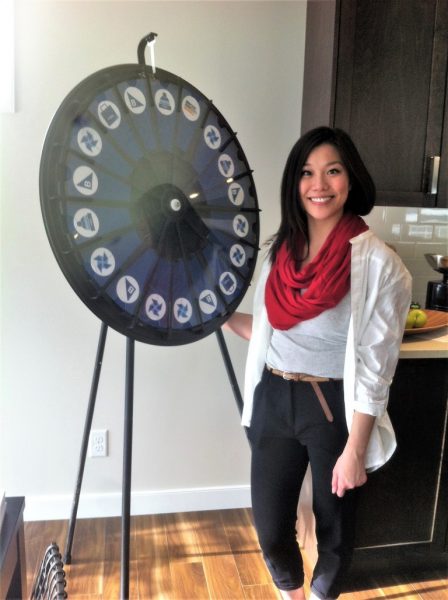 The best agencies are a full service agency. Tigris was contacted by Maple Diversity to execute a series of Open Houses at a Brookfield development in Calgary. Our team sourced catering, entertainment, and executed a lead generation campaign in each home. The temporary staffing component consisted of a Chinese Event Manager, 9 Event Staff and 3 Sales Support Staff. Although there were many staff onsite, each one had a crucial role to ensure the event was a success. There were various components such as décor, greeting, catering, prize wheels, and directing traffic that the staff managed throughout the event.
Hosting at One Properties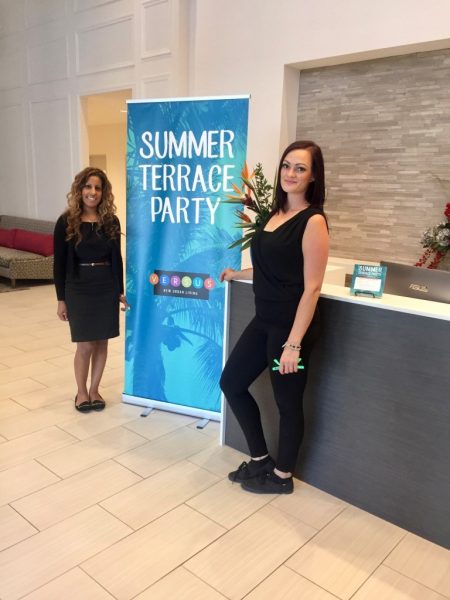 There are multiple types of events staff, including hostesses. If you are looking for bright, organized, cheerful staff to greet your guests, promotional hostesses are the best solution! In the photo above, our Calgary hostesses greeted guests, took attendance, distributed branded swag and assisted with directions. The best event staffing companies Calgary have experienced staff in multiple roles.
Data Collection at Repsol Sport Centre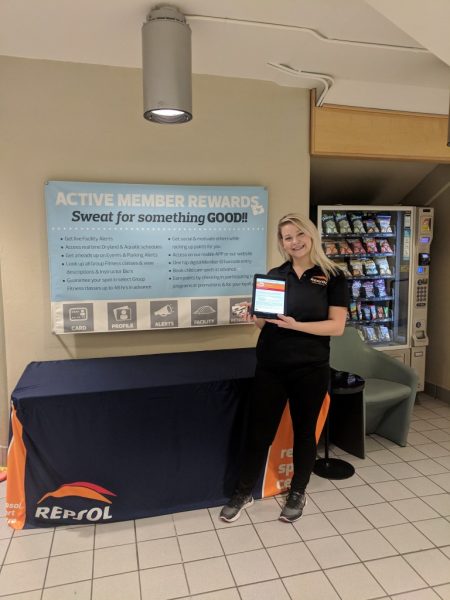 Wouldn't you love to know what your consumer is thinking? That's where field market research staff come in! Our team was to engage with those using the Repsol Sport Centre facility to complete a quick, user-friendly survey. Our upbeat, unbiased staff collected thousands of honest responses to anonymously share with our client. The data was used to make improvements within the building to keep consumers happy. The best event staffing companies Calgary will deliver useful results in a timely matter.
Experiential Events with Under Armour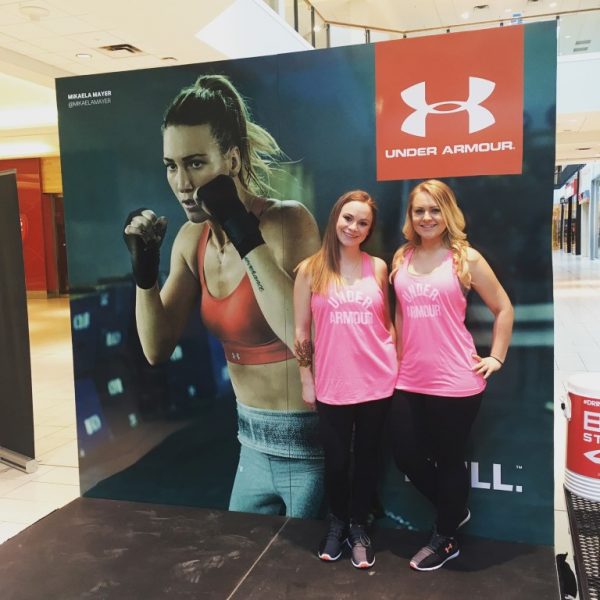 What's better than an all women's workout? To promote Under Armour's women's line, an exclusive workout was held within Chinook Mall. Our athletic staff, alongside Olympic Boxer Mandy Bujold & TSN Anchor Kate Beriness, led 40 women in the training session. Wearing the latest Under Armour gear, our team was easy to identify. Onsite, they were to distribute wristbands, hand out coupons, encourage participants and ensure participant safety.
Street Promotions with Victoria's Secret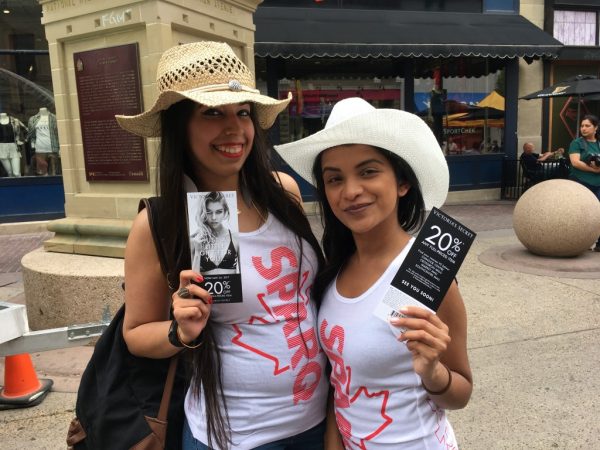 To promote Victoria Secret's latest collection, the brand teamed up with Relevent & Tigris at a popular summer event – the Calgary Stampede. This event hosts more than 1.2 million visitors from around the world. That's guaranteed traffic!
The objective of the street promotion was to create excitement surrounding the Victoria's Secret stores in Canada. The promotional models were to distribute 20% off collateral and educate consumers on the VS locations in Canada. In addition, the team was to get others excited about the brand, and most importantly, get them shopping!
Sampling and Sales with Great Western Brewery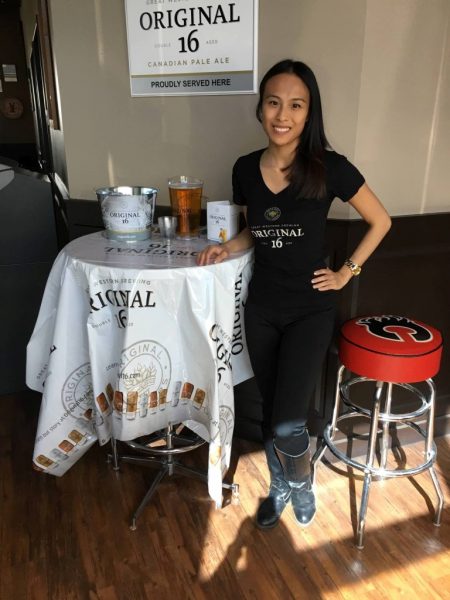 When the Presidents slogan is "We eat, drink and sleep beer", we figured we could get behind a company like that! As a fellow small business with a lot of passion, Tigris was pleased to announce our series of samplings with Original 16. Great Western Brewery provided Tigris with a list of stores to target throughout the first half of 2017. The samplings were only to occur on Fridays and Saturdays, which are known for high traffic within the selected stores. We reached out to our qualified sales staff and created a team of certified individuals to rotate product samplings each weekend. Our team was spotted in bars, liquor stores and special events!
Pinty's Promotional Models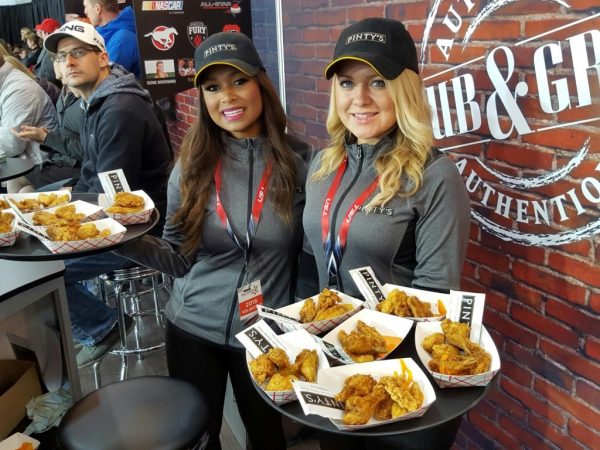 Sports and wings go hand in hand. They are the perfect meal for any sporting event – from football to curling, it's a necessity. Our Banff promo models gave out samples of Pinty's Chicken Wings, Chunks & Tenders throughout the weekend.
Although Banff is just over an hour from Calgary, our promotional models made the trek to promote Pinty's delicious wings at the All-Star Curling game. Because our roster is quite small in Banff, this specific client had the budget to support our staffs travel from Calgary. The best event staffing companies will be able to support your event in niche markets outside of Calgary.
Give the Best Event Staffing Companies Calgary a Call!
Looking to work with one of the best event staffing companies in Calgary? Contact Tigris today! We are an award winning Temporary Staffing Agency with close to 200 dynamic staff on our Calgary roster. In addition to Calgary, we operate across North America with 14 years of experience. Click below for a free quote on our event staffing and planning services.