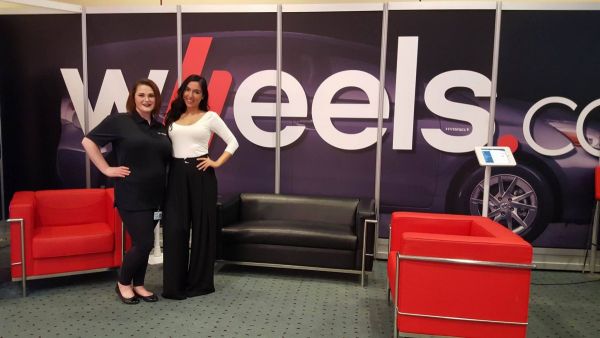 Some consider it Christmas in February. The Canadian International Auto Show is an event that hundreds of thousands of people pay entry to be marketed to. Picture shiny cars, gorgeous models and tons of freebies at each booth. Sounds pretty amazing, doesn't it? This brand engagement show showcases not only automotive brands but also brands that tie into the overall theme. At each display, you may notice Auto Show brand ambassadors. These individuals assist top brands with making the most of their activations onsite.
"While 75 per cent attend because they want to see new vehicles and because they find the shows fun and entertaining, 56 per cent show up because they want to compare vehicles before they head to a dealer. The likelihood of attendee purchase improves by 54 per cent after visiting a display." – Globe and Mail, 2016
Seems like attending this trade show an exhibitor is extremely valuable. Only the top products and brands are showcased. Because this is our tenth year providing talent at this special trade show, we'd like to take a stroll down memory lane from the past decade of auto show events.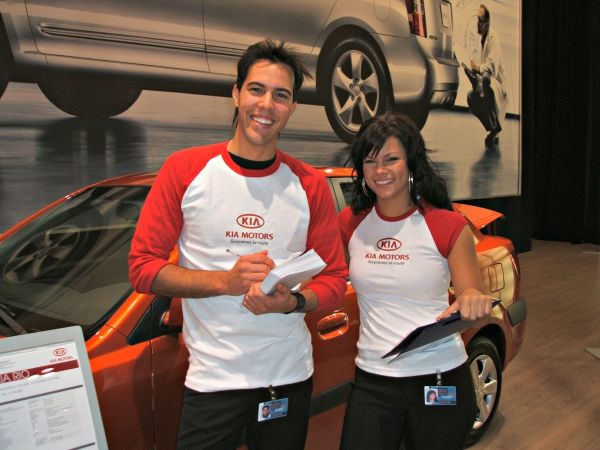 2007 Kia Motors & Blu Communications
Did you know Kia spends over $2 billion a year on research and development? The primary purpose for Kia at the 2007 Toronto Auto Show was to achieve high lead generation. People can be extremely hesitant to give out their contact information. Almost everyone hates 'junk mail' in their inbox. In order to capture a lead, you've got to entice them! Kia gave away over $2,000 in prizes at the Auto Show, including iPads, gas cards and a digital camera. To win the great prizes, guests were asked to complete a ballot. While guests were completing their ballots, our Auto Show Brand Ambassadors gave information on key selling points for each vehicle. During just two weekends, our team obtained over 1,000 sales leads!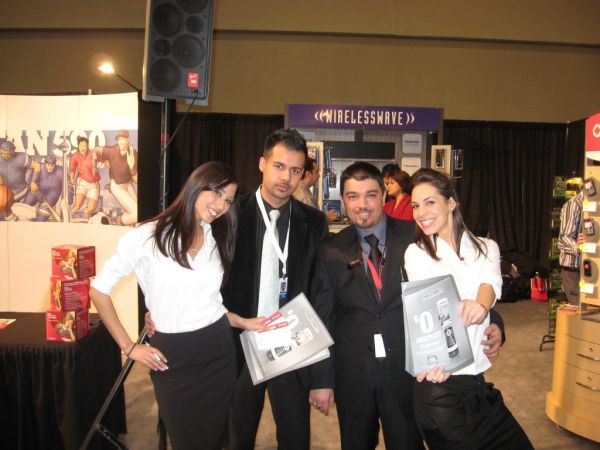 2008-2010 Rogers Communications Auto Show Brand Ambassadors
During these 3 years, Rogers executed a sales program at the CIAS. An attractive, classy team of female promotional models were provided. First of all, what do we mean by attractive and classy? Attire, hair and makeup are especially relevant. The staff are told to look a specific way to ensure their appearance is cohesive. As a result, the staff are able to draw in more traffic to the booth and increase sales.
The promotional models were stationed throughout the MTCC and Rogers Centre to direct traffic to onsite sales reps. The "Rogers Experience" was meant to be a positive one, whether guests leave with a new phone or not. For this role, our professional models had to think of themselves as everything from a brand ambassador to a sales representative. Most noteworthy, our team contributed to 300 sales in 2008, 285 cable/wireless activations in 2009 and over 350 in 2010.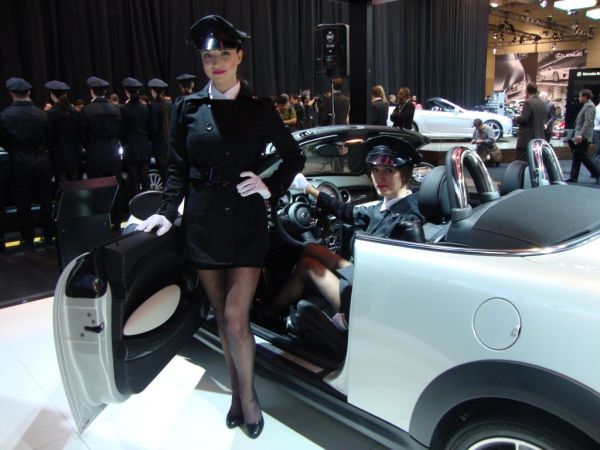 2012 MINI with Candice & Allison
One of our most memorable experiences at the CIAS was in 2012. Tigris and luxury event management company Candice & Alison worked to execute a unique publicity stunt for the launch. The stunt was for MINI's exclusive "Goodwood" car at the private press launch day. Tigris cast a unique team of 15 brunette male and female promotional models. The models, all 5ft 8in or taller, were to build excitement and allure for the new car. Only 1,000 Goodwood cars were made and less and 25 were distributed in Canada. Our professional promotional models ensured a sexy and mysterious reveal of the car with a choreographed routine. This publicity stunt appeared in national newspapers the next day!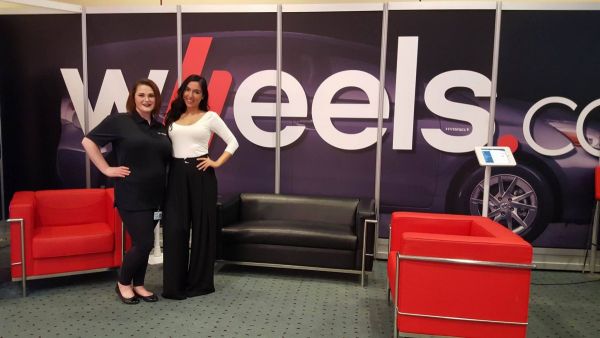 2015-2017 Wheels.ca & Metro News
The purpose of this promotion was to generate new members for Wonderlist & Metro News while informing guests of the amazing benefits. In addition, guests were entered into a contest for their chance to win $50,000 towards a car. What is Wonderlist? Wonderlist is an email contest program that offers members access to AMAZING contests. These include suites at professional sporting events, concert tickets, exclusive meet and greets with visiting celebrities, passes to movie premieres and much more! As noted below, we are gearing up for year 3 of auto show brand ambassadors for Toronto Star.
Because this show is extremely competitive, it's important to plan ahead. As a result, our Auto Show brand ambassadors are scooped up quickly. Contact Tigris today for a free quote on our Toronto brand ambassadors. Furthermore, Tigris operates nationwide across Canada with over 2,000 professional staff on our team.