Do you have a brand you would like to promote, but don't know where to start? Are you looking for an amazing, one of a kind, experiential experience for your consumers and clients? Sometimes it can get a little overwhelming narrowing down a concept or idea for your next event, and that's where we come in. Some clients come to us with an idea but they don't know how to execute it. Others come to us with a completely blank slate, looking for a new and innovative way to connect to consumers.
Although Tigris is historically an event staffing agency, providing exceptional staff isn't our only area of expertise. We can also customize and create turnkey event ideas to positively promote your brand. For many of our clients, we provide detailed proposals with interesting ideas, creative concepts, high level pricing and even rendering to show the possibilities. We are able to source any materials you may need for your next event, from a branded food truck to a larger-than-life pop-up closet.
Below are 3 experiential marketing campaigns that will provide you of an idea of what we at Tigris are capable of creating for your brand. Depending on your needs, we can assist with your event from the very beginning, step in half-way, or add the finishing touch!
3 Amazing, Effective Experiential Marketing Events That Show Case Tigris Talents!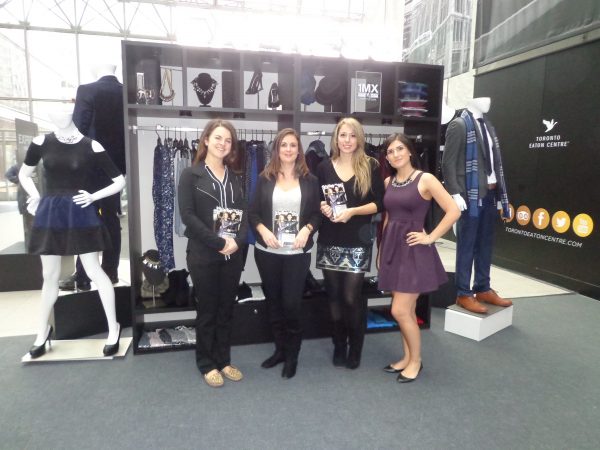 1. Start From Scratch: Creative Concepts & Design for American Fashion Retailer
We love to surprise and delight consumers with exciting experiences. In association with Zoom Media, Tigris created a larger-than-life pop-up closet activation for EXPRESS at the Toronto International Film Festival. The activation was one of a kind and included a photo booth experience, a text-to-win campaign, and a custom tote bag screen print station for festival attendees. The line-up for this activation was down the street! The installation was set up in GTA, Ottawa and New York City over the span of 4 months to connect to consumers in 7 different locations to drive customers back to the retail stores and generate buzz for the brand.
Tigris was involved in this campaign right from the start – from pitching the ideas in the proposal to the custom design and build of the closet to coordinating permits, setting up and tearing down event to event, scheduling and training staff. It was a phenomenal campaign that impacted Express stores with an incremental increase in traffic to all of the surrounding stores. It was a huge success and we look forward to repurposing the display this year.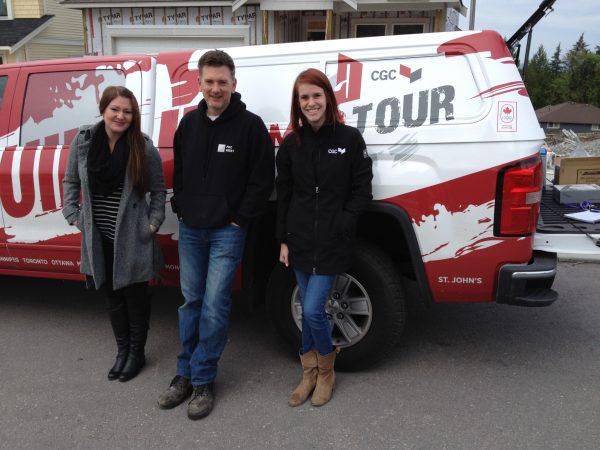 2. Right in the Middle: Sourcing & Securing for CGC
Tigris was contacted by CGC, a division of USG, to plan and execute a 4 month nationwide tour for them. While they had planned the tour themselves in years previous, they simply didn't have the time and required our support to plan and manage the campaign in 2014. Our in-house team sourced and branded 3 pick up trucks for the program, coordinated hotel accommodations in dozens of cities, managed the schedules for 3 full-time staff and provided bi-weekly reports.
Over 16 weeks, our dynamic events staff drove coast to coast across Canada in a branded CGC truck engaging with over 6,000 construction workers by handing out free swag, gaining feedback and much more. This eye-catching experiential marketing campaign was a huge success!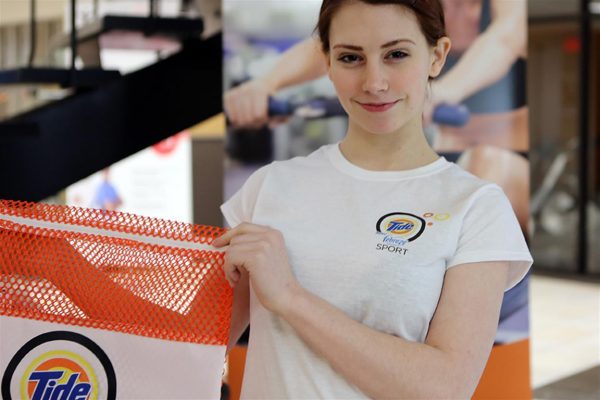 3. Jumping in for Execution: Site Selection & Staffing for Tide
Another great example of figuring out the why for our clients… How would you like your favourite detergent brand to do your laundry? Specially, wash your stinky gym clothes? Tigris teamed up with Zoom Media to plan and execute a program, appropriately called "The Tide Test" which ultimately went on to win awards for P&G! to promote a new detergent, Tide Sport + Febreeze, Tigris supported Zoom in executing a unique experiential marketing campaign.
To get the ball rolling, Tigris researched laundromats in Montreal, Vancouver and Toronto and negotiated agreements to take 1 over in each city to wash all of the items selected. Our exceptional team of events staff were stationed at Zoom fitness locations to collect the laundry of gym members laundry, physical wash the items for over 800 people, and personally return the apparel to them in a Tide branded laundry bag, along with a free bottle of detergent and a coupon a couple of days later. How amazing and completely innovative is that?
The only way to increase creativity is to keep creating. We would love to collaborate with you to create an effective, mind blowing, consumer pleasing promotion to take your brand to the next level. We have amazing ideas available at your request – contact us today!