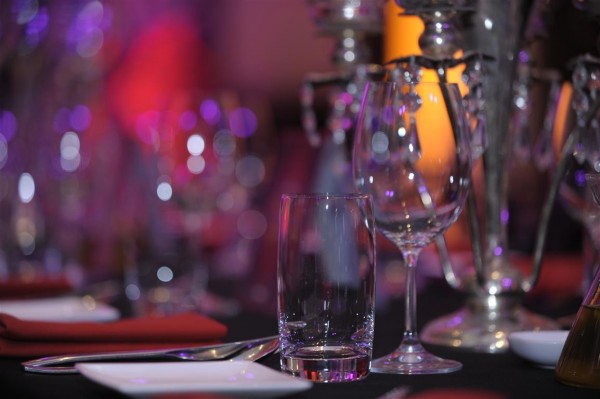 Here at Tigris, we pride ourselves in our dynamic event staffing and experiential marketing – but did you know that we are also one of the top event planning companies in Toronto? The capabilities of our management team are endless. We have decades of combined experience under our belt planning and producing various events, ranging from charity events to client celebrations to stage productions and golf tournaments.
Tigris, One Of The Top Event Planning Companies In Toronto, Begins Planning for the 49th Annual Miss & Mr. CHIN International Competitions
Speaking of event planning, Tigris has gotten the ball rolling with our event planning for the 49th annual Miss & Mr. CHIN International Competitions. To start, we begin by recruiting candidates for the participate in preliminary interviews to select the contestants for this year's shows. Recruiting takes 2-3 months so we get started nice and early. This year, preliminaries will take place the evenings of May 5th & 7th. Tigris has been successfully coordinating and planning the Miss & Mr. CHIN International Competitions since 2004 so this will be our 12th year working on the productions. With the wide range of media exposure and thousands of dollars worth of prizes to be won, it offers a unique opportunity to participants that remains unmatched by any others pageants or fitness competitions in the industry. In fact, it is the longest running show of it's kind that has overcome it's share of obstacles over the years even including protests in the 1980's!! How's that for some interesting history?
The competition is held at The Scotiabank CHIN International Picnic Canada Day weekend taking place at the CNE Bandshell, Exhibition Place. This event is the largest free multicultural picnic in the world, attracting more than 250,000 people every year! The Miss & Mr. CHIN Bikini Competition is a main attraction for this annual event.
Recruiting isn't the only aspect of event planning that Tigris manages for this amazing competition. We've got our hands on everything, including organizing photos shoots for online voting, a media party, media appearances and pre-promotional events, sponsorship, and music/decor/choreography for the day of the show. As you can see, the responsibility and flawless execution for several years of this exciting event is one of the many reasons why Tigris is one of the Top event planning companies in Toronto.
Top Event Planning Companies in Toronto: Tigris Executes All Types And Sizes Of Events – VIP Parties, Networking Events & More!
Tigris has experience planning various sized events for your business. Are you looking to host a golf tournament, networking event, customer appreciation party, product launches, seminars, VIP events or holiday party? Even if your event wasn't named on that list, we are positive we have the experience to make your event a success.
A smaller scale event Tigris coordinated was a dinner in association with CGC's annual sales meeting. CGC Inc. is a leading marketer, manufacturer and distributor of gypsum wallboard products, interior finishing materials and suspended acoustical ceilings. It was the responsibility of our team to assist with the employee appreciation and event planning logistics for the sales meeting dinner. Planning a dinner may sound easy, but there are so many crucial details one must never forget. From finding the perfect venue to facilitating a menu, décor to entertainment, a lot of work is involved. But don't worry; it's something we love to do! Loving our work is another main reason why Tigris is one of the Top event planning companies in Toronto. Our passion, drive and determination will ensure clear communication and our ability to execute phenomenal events for our clients.
We love to share our experience and knowledge with our community. For tips and tricks on how to plan your event on a budget, check out our blog post written by Allison Fernandes, who has several years of event planning for non-profit organizations. Or, if you want us to take the entire event planning off of your hands, please call us today for a free quote at 416.283.9119. We would love to collaborate with you! Our event planning services are available in over 15 markets across Canada, including top locations as Toronto, Vancouver, Calgary and Montreal.