As the Marketing Sales Manager at Tigris, Nicole is responsible for Tigris' internet marketing, social media, and sales. In addition, she assists with event planning and coordination. Nicole earned her Digital Marketing and Sales Certification in 2015 to support her role at Tigris. Currently, she is completing her Social Media Marketing Certificate at George Brown College. With all this education in addition to her Bachelor's Degree from Ryerson, she's fully equipped for the job!
Learn more about Nicole and how far she's come since her very first event as a brand ambassador with Tigris!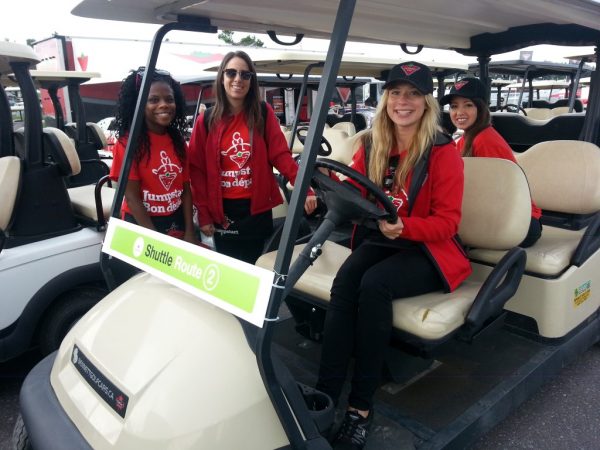 How did your journey as the Marketing Sales Manager with Tigris begin?
I'm scrolling through Instagram one day and spot a post for upcoming Tigris group interviews in Toronto. At the time, I was attending Ryerson for Radio and Television Arts, working for 99.9 Virgin Radio on the events team and as a Barista at Second Cup. Like many of our staff, I am a serious multi-tasker! I had never heard of brand ambassadors or promotional models before, and after taking a quick look at the Tigris website, I was instantly intrigued.
As instructed, I followed the process and submitted my photos and resume, then attended the group interviews in Toronto. I remember leaving those interviews truly inspired – not only by the women leading the interview but from the people who attended. Little did I know, one year later I would be hosting those group interviews!
My very first event was the Canadian Tire NASCAR weekend. I worked alongside 30 other brand ambassadors and was blown away that I was actually getting paid to have this much fun.
That spring, I graduated from Ryerson and started applying for full-time jobs. Coincidentally, Serena was hiring within the head office. Although I applied for a position I wasn't quite yet qualified for, Serena met with me and offered me a part time position. today I am the Marketing Sales Manager at Tigris and I am responsible for our social media, website content, incoming sales, quotes, recruiting, as well as managing events.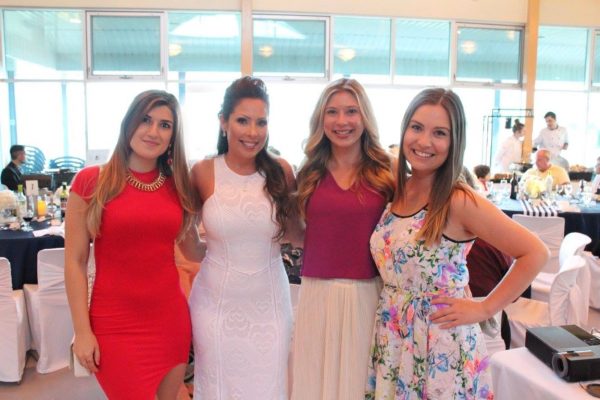 What motivates you to get up and do a great job every day?
Definitely, the people I work with. Our clients, brand ambassadors and the women that work alongside me in the head office are all truly inspiring people. Especially the women in the office – we are all so different and talented in various ways that it makes each day pretty interesting!
If you could go one place in the world, where would it be and why?
There isn't one specific place I'd like to go, but I aim to travel to two destinations per year. Tackle the world one trip at a time!
What makes your life rewarding?
That feeling you get when you've helped, motivated or collaborated with someone.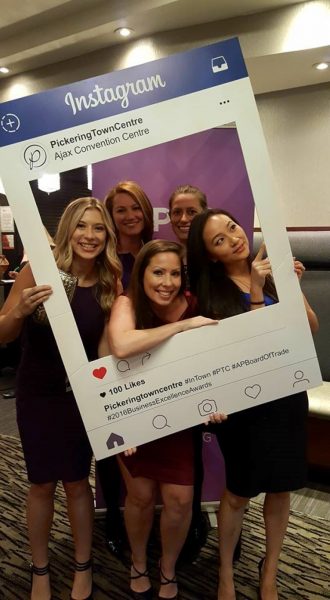 Is what you're doing now (Marketing Sales Manager) what you always wanted to do growing up?
I didn't even know my job existed when I was growing up (I had no idea what experiential marketing was). Growing up, I wanted to be an orthodontist but me and physics didn't work out so well. I went to Ryerson hoping to be the next Cheryl Hickey. Along with classes in front of the camera, my program included several writing courses. I'm an avid reader and realized writing was something I enjoyed much more than reading off a screen, so I worked on pursuing those skills instead. Now I write Tigris' blog posts, social media, event portfolios, newsletters and press releases!
Describe your ideal weekend.
My ideal weekend includes getting in a quick workout, singing karaoke with friends and eating dessert.
If You Could Live In A Book, TV Show Or Movie, What Would It Be?
Right now I'm obsessed with Nashville – I'd love to live in that TV show and be a singer under Rayna James' record label.
What are the three top traits you look for in a best friend?
I surround myself with people who motivate, inspire and make me laugh uncontrollably.
Dead or Alive, who would you have dinner with and what would you order?
I absolutely love Blake Lively – from her sense of style to the roles she's played, I'm a definitely a fan. We'd go for dessert and I'd order either a chocolate molten lava cake or New York style cheesecake.
Tigris works with many young professionals. Do you have any advice for the staff you work with?
Value each and every relationship you make, and stay in contact with the people you meet.
– Nicole Delorme, Marketing Sales Manager
Save