As the Account Director Experiential Marketing at Tigris, Helene is responsible for leading large scale programs, and ensuring the company is profitable and growing. Helene joined Tigris in July 2015 and has a diverse range of experience in creative development, sales, event planning, project management and internet marketing. Our team admires her passion, many talents and ability to deal with any situation.
Learn more about Helene and you'll quickly realize why we admire this powerful woman at Tigris.
Interview with Helene Scime, Account Director Experiential Marketing
How did your journey as an Account Director Experiential Marketing with Tigris begin?
I hit the ground running! Organizing and managing the St. Joe's Toronto West Halloween Street Festival and two Cloverleaf National promotional campaigns (in gym and transit). Cloverleaf was the largest staffing event that I had ever worked on – over 100 brand ambassadors!
What motivates you to get up and do a great job every day?
As a cancer survivor – three times over – each new day that I wake up knowing I'm cancer-free motivates me. I'm going to live each day to the fullest because you just never know if it'll be your last.
If you could go one place in the world, where would it be and why?
Traveling to Tibet to try and climb Mount Everest is on my bucket list – of course, I'll need to save about $65,000 to do it right but if money were no object…
What makes your life rewarding?
The one thing I've learned to have a rewarding life is to be happy! Happiness comes from satisfaction. Satisfaction comes from fulfillment. I know that fulfillment does not happen without working hard, finishing what I start and achieving my goals.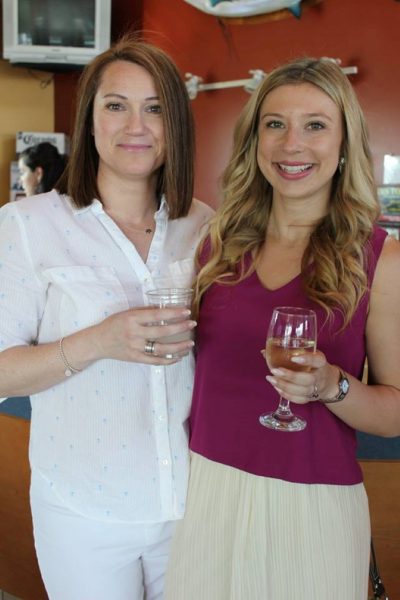 Is what you're doing now what you always wanted to do growing up?
No. I wanted to be a singer or an artist because I love the creative process. Unfortunately, my parents didn't promote creative careers to my siblings and me. I did as much as I could when I was growing up: I sang in choirs; paid for and took professional lessons on my own as more of a hobby. I figured if I couldn't be a painter, I'd do the next best thing – something in computer design. First as a civil engineer designing big buildings, and then eventually transitioned into becoming a graphic designer which led to becoming an Art Director, Creative Director, and then an Account Director Experiential Marketing.
Describe your ideal weekend.
My ideal weekend would be either having a great meal at a favourite restaurant with a few friends or simply staying at home and binge watching Stranger Things, Big Bang Theory or streaming movies.
If You Could Live In A Book, TV Show Or Movie, What Would It Be?
Be a kick-ass super hero in any one of the recent Marvel, Star Wars or Star Trek movies!
What are the three top traits you look for in a best friend?
My best friend brings out the best in me, they are always honest and loyal to a fault.
Dead or Alive, who would you have dinner with and what would you order?
Leonardo Da Vinci, the true Italian Renaissance man! What a mind that man must have had. He was an inventor, painter, sculptor, architect, scientist, musician, mathematician, engineer, author, anatomist, geologist, astronomer, botanist, historian, and cartographer.
The dinner would be Italian of course (as a fellow Italian)! Start with a good antipasto (though I've read Leo was a vegetarian?!), followed by pasta (gluten-free for me!) paired with either a Sandrone or Vietti Barolo red wine. Italians then have their salad near the end of the meal – weird but true – so a Varese salad would be a good choice. To finish off this amazing meal, panna cotta with a mixed berry coulis for dessert paired with a cappuccino or two!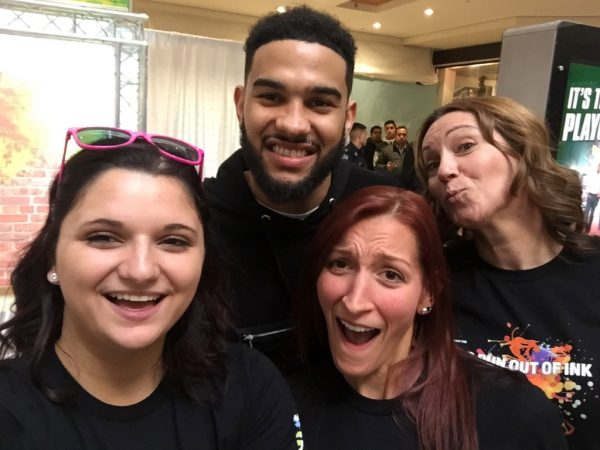 Tigris works with many young professionals. Do you have any advice for the staff you work with?
I'm almost twice the age of most of the staff we have on our roster so I'll simply say this:
It is a privilege when a client chooses you from the 100's of staff we have on the roster.
We pay you well and expect you to work hard– it's what our clients have come to expect from us and our staff. So, let's not lose sight of how good it feels to take on the challenges they present, and then go above and beyond their expectations to give them that wow factor!