Wendy joins Tigris with several years of event management Toronto experience with Diabetes Canada and Habitat for Humanity. As a member of our management team, she is responsible for planning events locally and nationally including support on our events for St. Joseph's Health Centre, City of Toronto and Bell Media. Learn more about our latest addition to Team Tigris!
How did your journey with Tigris begin?
My journey with Tigris began in August of 2017 when I made the difficult decision to leave the non-for-profit world. Having started my event career with private events (and loving every minute of it), I was looking to change the types of events I was working on that would allow me to broaden my portfolio. After researching a little bit about Tigris online and seeing the wide range of events they had worked on, from event management Toronto to all across Canada, I was instantly intrigued and fired off my resume to Serena. Not knowing, I submitted my resume in the knick of time – she was selecting candidates the following day! Luckily, Serena was able to squeeze me in for an interview and the rest is history!
What motivates you to get up and do a great job every day?
I love the world of events! I say 'world of events' because there are SO many different avenues to pursue. Working at Tigris allows me to explore this world and offers the potential to work on a new project every day. I never know what the day might bring and I love that! Having an amazing team to spend the day with, learn and laugh with doesn't hurt either. I can honestly say, I love all of them. Working in the world of event management Toronto and beyond is a dream come true.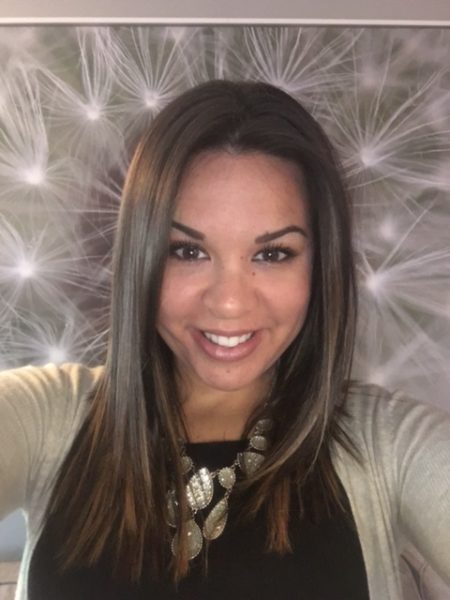 If you could go one place in the world, where would it be and why?
GREECE! It has made it's way to the top of my list since watching Mama Mia – yes, I realize it's not all crystal blue waters and Abba songs. It had always been on the top of my mom's list of places traveled, so it was already quite high on my dream destinations list.
What makes your life rewarding?
My relationships. I play so many different roles – wife, daughter, sister, aunt, niece, cousin, friend, colleague… every single one of these roles make my life rewarding. I come from a huge family (my mom is one of 12 siblings and my dad is one of 5) so I have always been blessed with a huge support system and surrounded by lots of love. Because of this, I feel the urge to share this with others. Nothing makes me happier than knowing I was the reason for making someone's day – or even simply just putting a smile on their face!
Is what you're doing now what you always wanted to do growing up?
No. I wanted to be a teacher or a singer – my parents said no to both.
In high school my vision shifted and I actually went to university set on a law career. After graduating with a BA in Criminology, Concentration in Law I decided I did not want to pursue a career in law. By that time I had been working in the hospitality industry for 6 years and LOVED it! I decided to stick it out to see where it might take me… tons of catering gigs, an Event Management Graduate Certificate and countless events later and here I am! Being involved in event management Toronto is better than anything else (for me anyways!)
Describe your ideal weekend.
My ideal weekend would be cuddled up with my hubby and our puppy at a cottage over looking a lake up north away from the craziness of the city and everyday life. We don't actually have a puppy… but my birthday is just around the corner! =)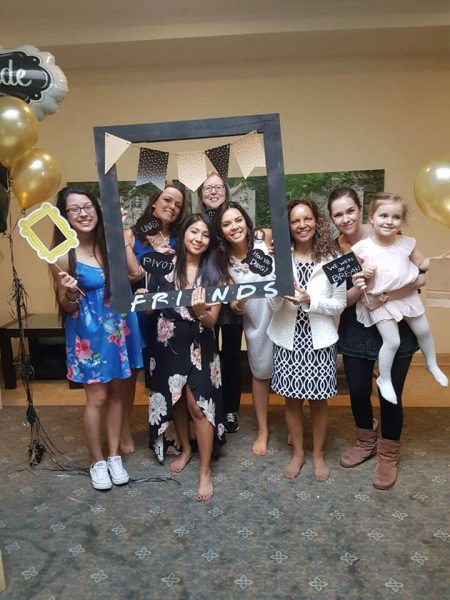 If You Could Live In A Book, TV Show Or Movie, What Would It Be? Which character would you be?
TV Show – FRIENDS – Rachel Green. Great friends (one of them being the love of your life), amazing wardrobe and a coffee shop right downstairs – um, no brainer!
What are the three top traits you look for in a best friend?
My best friend must be:
1. Trustworthy/Honest
2. Thoughtful/Considerate
3. Witty/Have a Good Sense of Humour
Dead or Alive, who would you have dinner with and what would you order?
Shania Twain – another no brainer!
I have loved her since I was 6, she was probably the inspiration behind that singing career! I loved her music, that she was Canadian, and that she was one of the first to test the borders of country music. After reading her book I fell in love with her even more – truly realizing when she came home, what she had to overcome and how positive her outlook on life and people are even after enduring what she did.
I wouldn't even look at the menu. I would let her order first and simply say, "x2 please!".
Tigris works with many young professionals. Do you have any advice for the staff you work with?
"Find a career you enjoy and you will never have to work a day in your life!" I love my job and aside from a few bumps (and great learning experiences) along the way I have always been lucky enough to enjoy what I do.
Our staff are fortunate to experience so many different and diverse events and programs – take advantage of them all! Find what truly makes you happy and pursue that!
Event Management Toronto & More!
Are you looking for event management support? Contact Tigris today to learn more about our experiential event planning and staffing services. In addition to Wendy, our team consists of 3 Account Managers, 1 Account Coordinator, 1 Marketing Manager and our CEO! Whether you require 2 hostesses or full-service event planning, we're eager to help, in both Canada and the United States.